Support NRA Shooting Illustrated
DONATE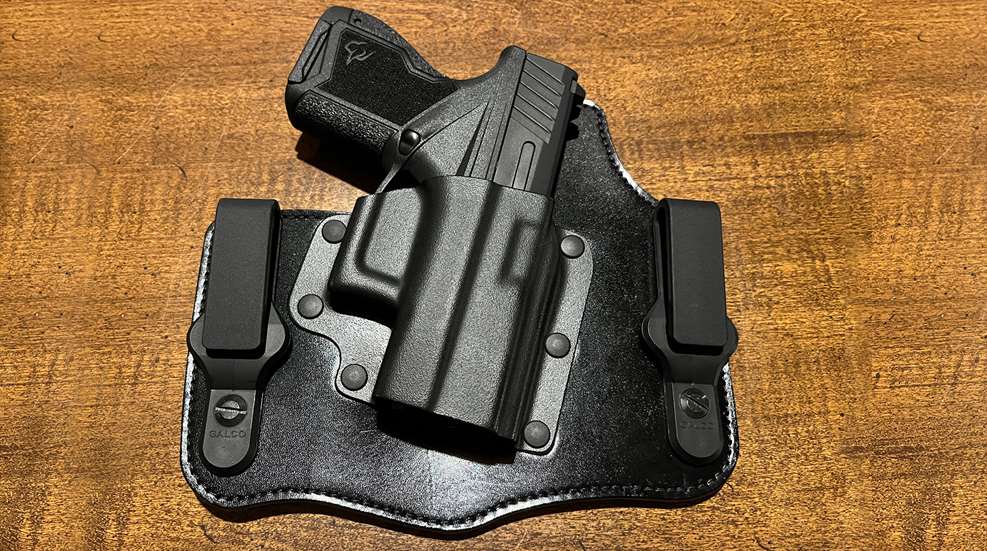 When you think about reputable leather holster brands, Galco almost instantly comes to mind. And they should. They've been making top quality leather goods for a long time, setting some high standards in the leather holster world. While all-leather holsters have been their forte for many years, they have also entered the hybrid holster market, combining the classic look, feel, and smell of a solid leather backer with the higher retention level of a Kydex shell. Galco certainly did not pioneer the hybrid holster, but they have consistently delivered new hybrid products.
The KingTuk Deluxe is the latest in the line, offering a subtle but important upgrade over the KingTuk Classic that first hit the market a few years ago.
Both the KingTuk Classic and Deluxe share the traditional Kydex and leather hybrid design that has become a mainstay for holster companies offering strongside carriers a more comfortable option. A molded Kydex shell sits in the middle of a soft, yet stiff leather backing with enough strength to stay firmly upright and in place yet soft enough to mold to the wearer's side and contour for comfort within minutes of putting it on.
To hold it in place, two beefy plastic clips with serious teeth keep the holster firmly attached to the belt but with enough flex for easy on and off over a thick leather gun belt. Unlike a lot of its competitors, the KingTuk Deluxe's clip hooks are tall enough to also hold firmly on a thinner nylon belt, too, offering a bit more flexibility for belt choice. Not every holster clip does that. In fact, many of the ones I've tested are too shallow and tend to pop off over the course of a day, sometimes not even holding at all. Not so with these clips. They held true all day.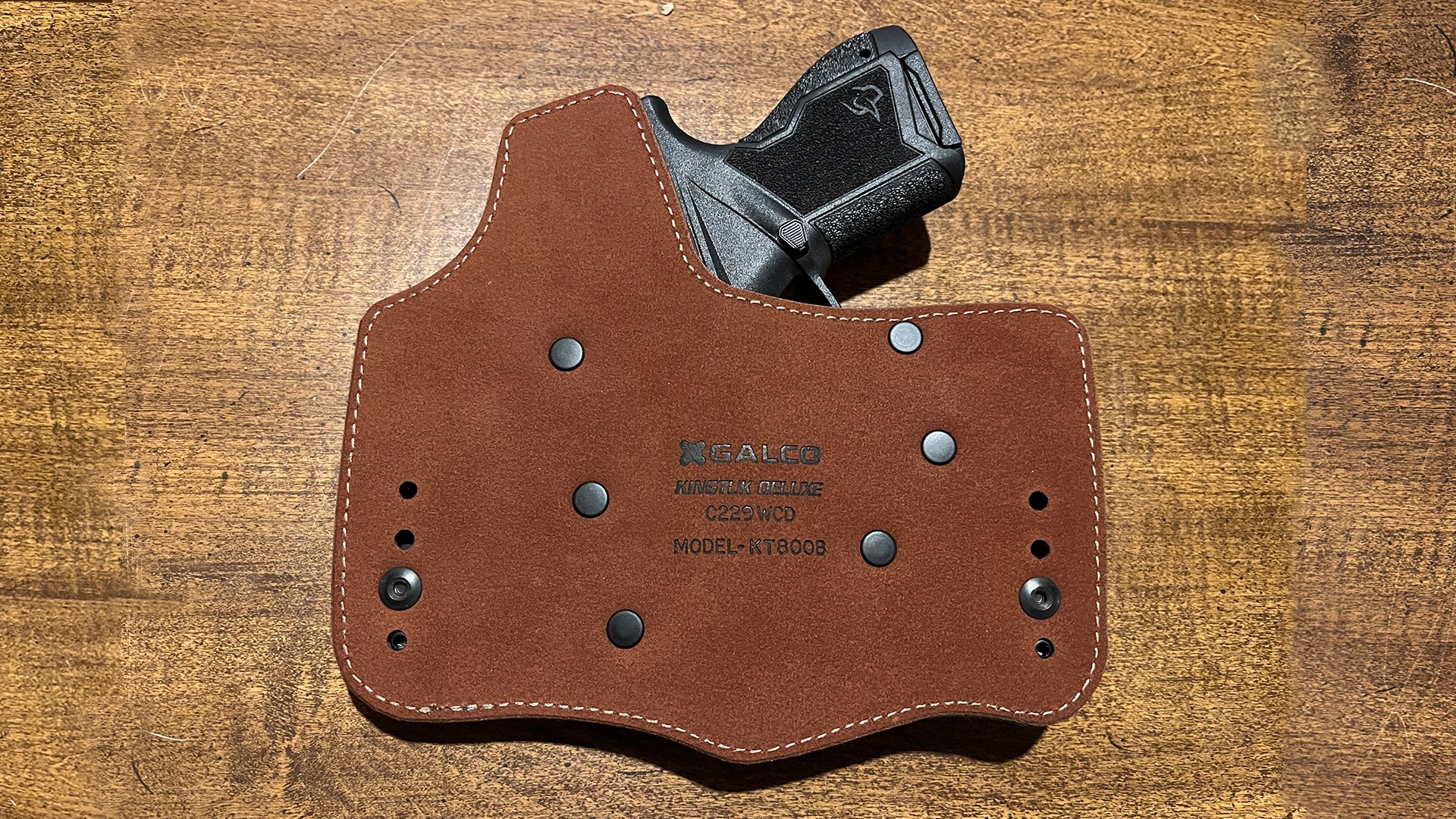 I'm not a big IWB tucker, but if you are, the KingTuk is designed just for you. Not only are the belt clips beefy and strong, but there is also have a wide enough gap between the clips and the leather backer to easily tuck your shirt in if you prefer that look.
The belt clips are ride height adjustable with a flathead screwdriver. While I like the convenience of only having to adjust one screw, I don't like the instability it provides if the lone screw comes loose or backs out. I would like to see two screws on each side.
With so many similarities, what make the KingTuk Deluxe so, well, deluxe? The biggest upgrade is the backer. Unlike the Classic, the Deluxe has a softer, almost-suede-like backer that adds a new level of comfort to all already comfortable holster. This new back provides just a bit more flex for better contour around the waist.
On the downside, the KingTuk is not optic compatible, a feature I would like to see on every new holster nowadays, since red dots are so popular. But if you don't need that feature, the KingTuk Deluxe, at $107, is a great option for a comfortable strongside IWB carry.