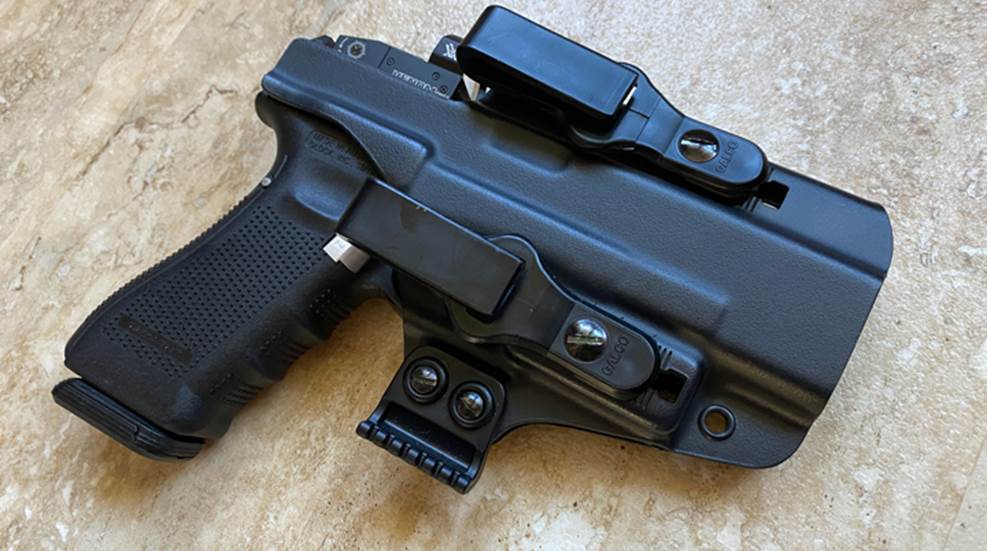 Introduced at the 2019 SHOT Show, the Galco Paragon IWB Holster offers many of the traditional features found in typical concealed carry holsters but with a few twists and turns not normally found in the competition.
The Paragon is built on a Kydex taco shell molded to the particular gun model and sized accordingly. The one Galco sent me was for my Glock G17. Yes, I carry it concealed every so often. It's not my EDC because I can't always wear enough clothes to cover up a full-framed gun, but in the fall and winter the Glock finds itself in my waistband more and more. And with the Paragon, I find it easier to conceal than with a lot of other holsters. Here's why.
Every good holster has a certain level of adjustability and customization. After all, we aren't all built the same, and we don't all carry the same. Typically, this is accomplished through a few well-placed screw holes that allow for limited cant and ride height adjustments. The Paragon takes that to a whole new level by affixing the belt clips to two infinitely adjustable 2- and 3-inch slides, leaving you the freedom to change up the fit unlike the limited adjustment options typically found in most holsters.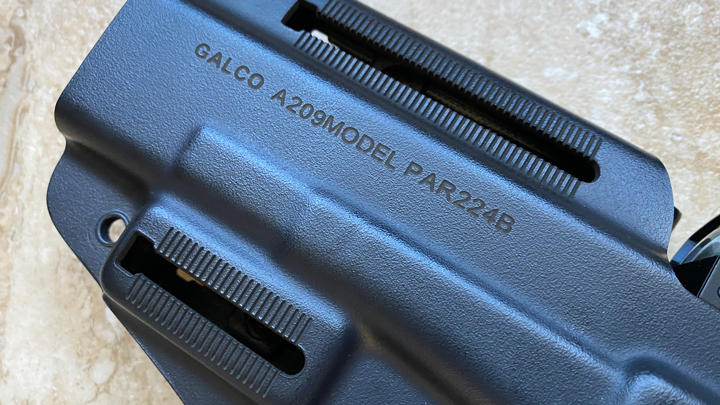 The 1.5-inch belt clips are heavy duty, built to take the weight of a full-framed gun with 18 rounds and not move. I sat, stood, bent over, drove around town, ran errands, and never felt the gun and holster move once. It was solid all day. Holstering, drawing, and reholstering were smooth and easy, and the holster mouth stayed wide open, thanks to solid Kydex and a pair of tall sweat guards that welcomed the gun inside.
For extra concealability, the Paragon features a print-reducing claw to keep the grip pushed in as far as possible, critical if you plan to carry a big gun. You might get away with no claw on a smaller carry, but the G17 practically advertises itself without one. The Paragon has you covered.
The Paragon is optics compatible from the factory, a feature that should be built into every carry holster nowadays with the gaining popularity of carry optics. Lefties and righties alike will applaud the Paragon's complete ambidextrous package. All the hardware flips completely over to the other side for total reversibility.
At $79, the Galco Paragon IWB Holster is a reasonably priced concealed carry option in a solid platform for any size gun.