by
Shooting Illustrated Staff
posted on November 23, 2011
Support NRA Shooting Illustrated
DONATE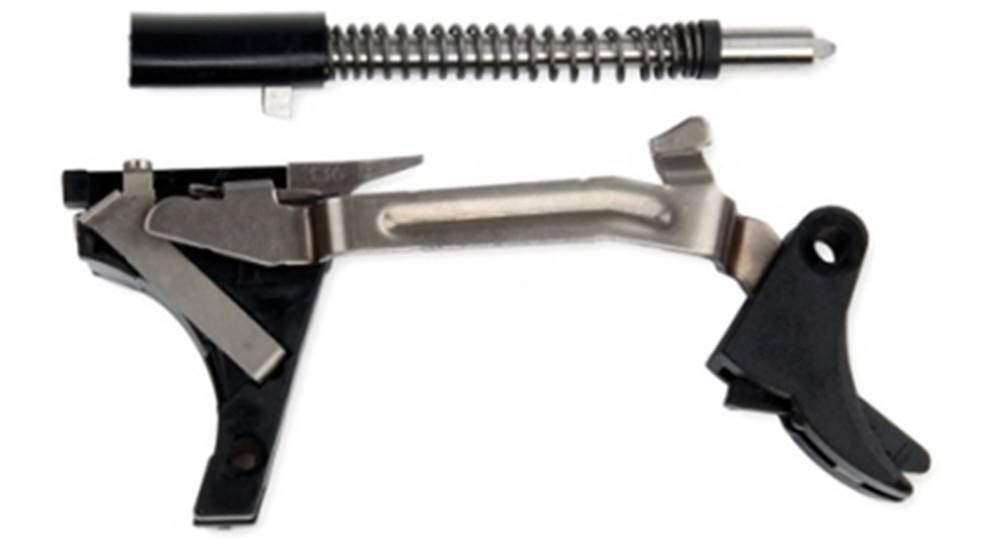 The kit includes a specially designed striker and modified trigger bar and trigger housing that gives you a consistent and realistic trigger pull while effectively resetting itself to allow for rapid shot after shot practice while projecting a laser dot to your target each and every shot, no matter how fast you pull the trigger.
This is unlike any other reset trigger kit on the market. The trigger pull is more realistic, it actually clicks like a real Glock trigger and it will actuate the SureStrike system. The reset combined with the SureStrike, give you the most dynamic, dry fire laser training tool available.
The Reset Trigger System drops into your existing gun in less than 2 minutes, and you're ready for serious training that will translate itself to the range the next time you shoot live ammo.
Whether for serious training or occasional practice, the Laser-Ammo SureStrike is always ready and installs as quickly as the trigger reset system.
The Reset Trigger System is available now at www.laser-ammo.com, and dealers around the country with a retail price of $199.99. Special discounted pricing for both the SureStrike Dry Fire Training Systems and the Reset Trigger is now available for only $339.95
Laser Ammo welcomes interested dealers and distributors. Special programs and pricing are available.
Laser-Ammo is based in Rishon Le Zion, Israel and Long Island, NY. It manufactures the SureStrike laser training system as well as a full line of accessories to maximize the flexibility. All manufacture is in Israel to the highest standards. Visit its website at www.laser-ammo.com or call (516) 858-1262.
For more information, contact Chen Shoshani at [email protected]