Howa's lineage and experience in the firearm industry dates back to 1936 with a genesis in manufacturing arms for the Japanese military. Following WWII, the company eventually evolved into production of civilian firearms with the Model 1500 being the company's first smash hit, and the design endures to this day. The world of shooting has changed quite a bit since this rifle's inception in 1979 and consequently, so has Howa's product line. With the ever-growing popularity of Precision Rifle Series (or PRS for short), fans of this robust and accurate action called for a refined stock for the task at hand.

After major collaboration with MDT and some good old ingenuity, the final product was completed and the Howa Oryx was born. Mating an already-accurate action into a signature monolith aluminum chassis stock created a package that boosts a sub-MOA "out-of-the-box" guarantee, and I was tasked with investigating this claim.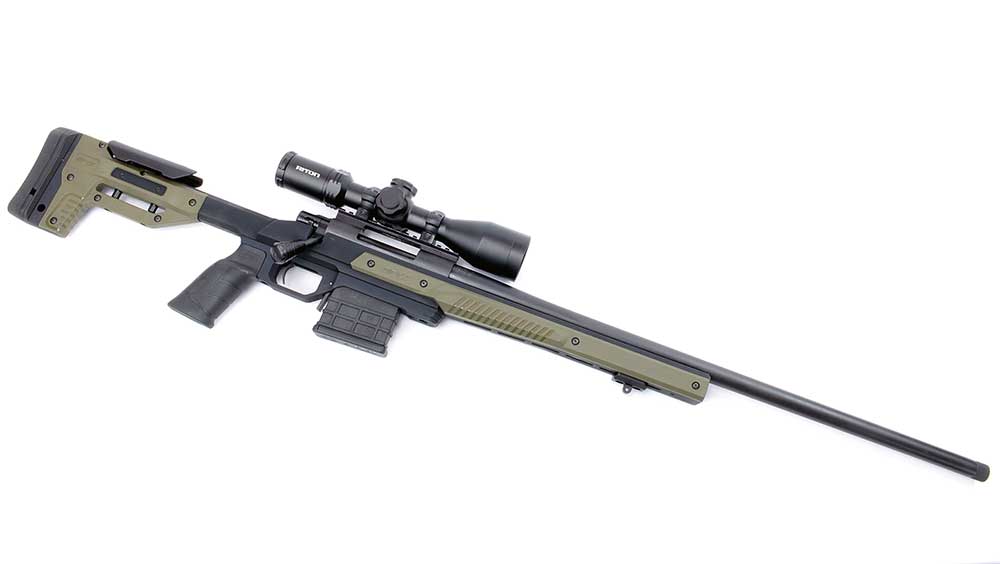 The Howa Oryx is offered in seven calibers across both its Mini Action and its standard short-action lines. In the short-throw Mini Action, shooters can pick .300 BLK, .223 Rem., 7.62x39 mm or the 6.5 Grendel. For those looking to reach out, the short-action chamberings include .308 Win., 6 mm Creedmoor and, of course, 6.5 Creedmoor. Stocks come in OD green, FDE or gray. We rolled the dice on our test sample and wound up with a 6.5 Creedmoor in OD green… life was good.

Looking the rifle over, I noticed straight away that it was drilled and tapped for a rail, but did not include one. Legacy Sports, which handles importation of Howa rifles into the U.S., actually makes its own 20-MOA rail, so we went ahead and requested one along with a pair of Nikko Sterling solid-steel rings. We used the aforementioned gear to mount a Riton Mod 3 4-16X optic.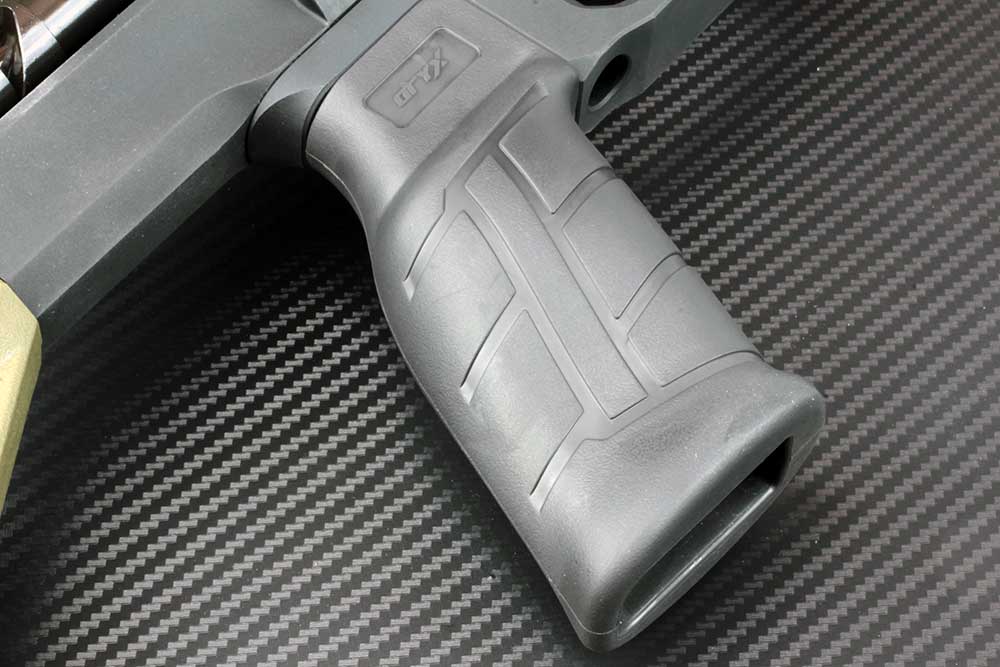 The Oryx seemed to be built in with comfort in mind. While opening the action, I took notice of the overmolded rubber pistol grip that's designed to accommodate either the now "old school" method or wrapping your thumb around or the new "thumb along the side" grip that all the cool kids are doing these days. The bolt lift was smooth and positive, although the classic two-lug design did require a bit more movement than the preferred three-lug system that's popular today. Nonetheless, the bolt handle cleared the optic without a problem. A 10-round detachable magazine system comes installed and a fixed conversion comes in the box as well, should you require this to meet your specific needs.

I appreciated that the stock was adjustable for length-of-pull and well as comb height. I used these features to perfect my cheek weld, finish positioning my scope and lastly torque down the screws. From this viewpoint, I noticed a finely cut target crown that was clad in 5/8 x 24 TPI threading, onto which we mounted a Kahntrol Hex brake to eliminate recoil.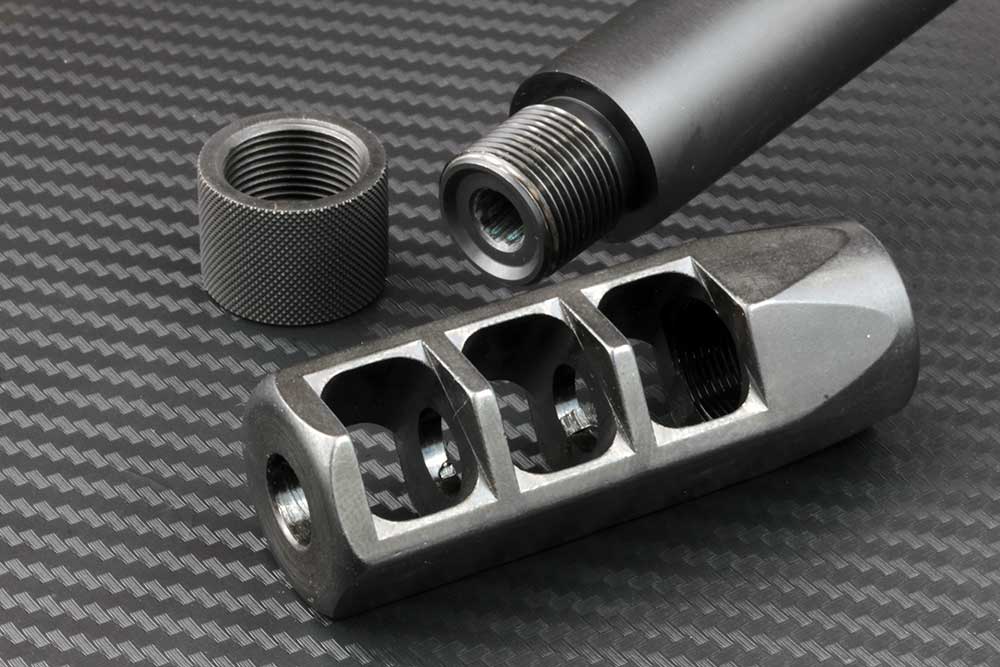 After (again) ensuring the firearm was unloaded, we dry-fired the trigger with a Lyman Digital Trigger Scale and revealed an average trigger squeeze of only 3 pounds, 5 ounces. After another once-over, we took advantage of the M-Lok slots on the underside of the fore-end and attached a Caldwell XLA bipod for our accuracy testing.

Range day brought still conditions and abundant sunshine. We selected American Eagle 120-grain OTM ammo along with a new match offering from Federal Premium that is topped off with a Sierra 140-grain MatchKing. Both of these rounds are optimal for the Oryx's 1:8-inch rifle twist. Initially, rounds impacted more than two feet high, largely because of the 20-MOA rail that our optic was mounted on; this ensures that we will have enough adjustment for longer shots. A quick spin of our turrets got us on paper, and I proceeded to fire five 5-shot groups from my 100-yard position.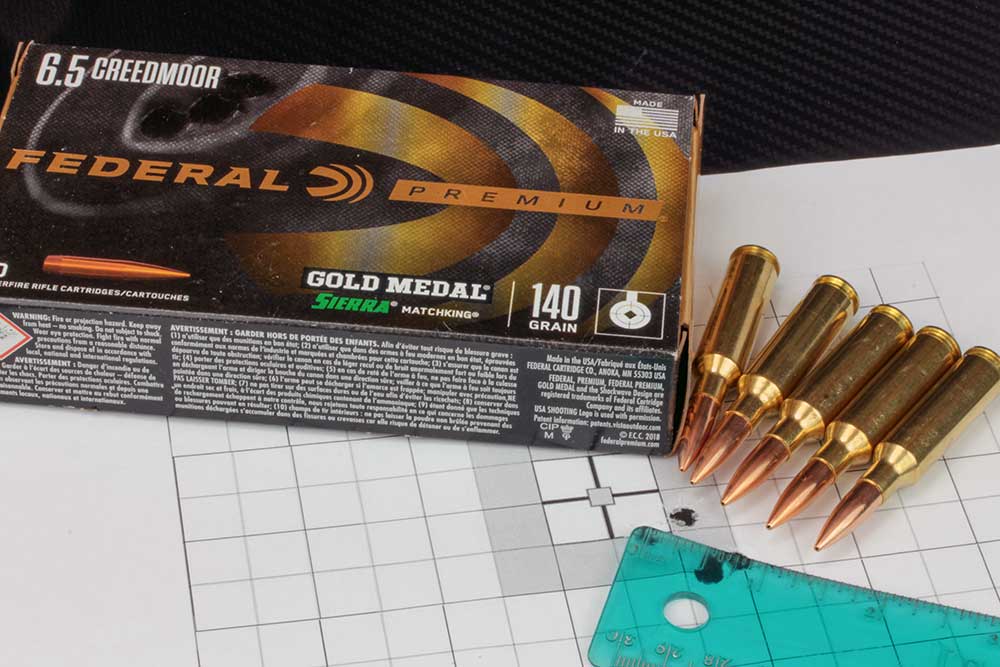 Groups were tight right off the bat, with even the economy ammo flirting with MOA. We were able to hold consistent groups with the 120-grain American Eagle with our best coming in at 1.53 inches and yielding an average of 1.69 inches. Firing the match-grade Federal Premium ammo is when we met the sub-MOA guarantee, with all five groups measuring smaller than the 1.046-inch benchmark. The best group of the day was only .72-inch with an average of .94-inch for all five groups.

With more than 50 rounds, left I hung a 33-percent Champion IPSC steel target at 200 yards and engaged it from a variety of obstacles to include a mock rooftop, a section of fence and some vertical plastic barrels. My goal was to fire some rounds in PRS-style positions to check how well the rifle balanced and how well I could move with it. In my 50+ round engagement, I landed more than a 90-percent hit rate and didn't notice any change in point of impact as the barrel warmed up.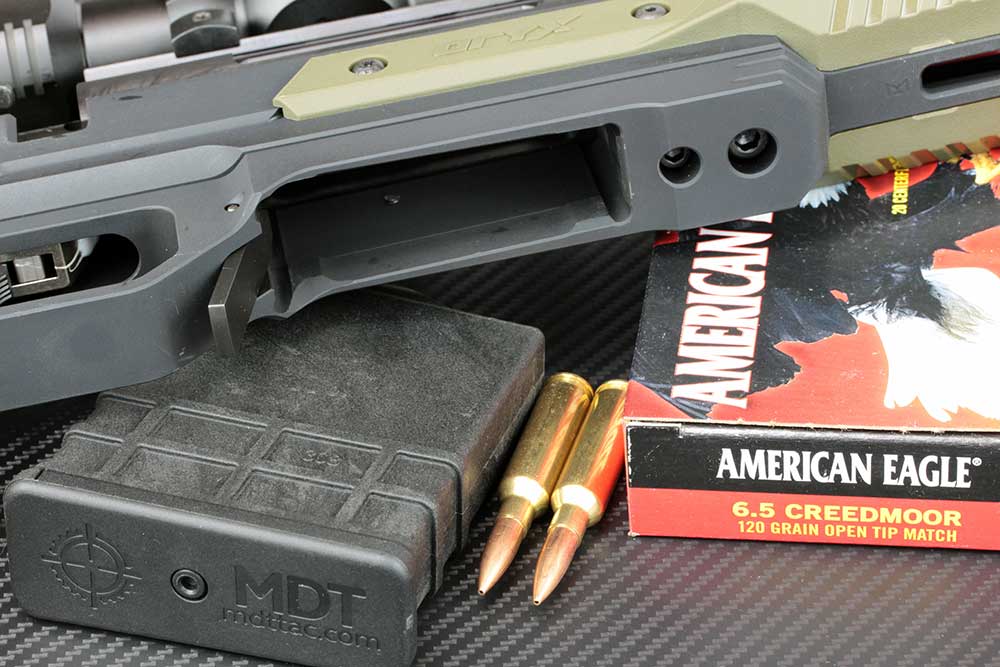 I left the range with a very positive opinion on the Howa Oryx. Fit, feel and function were spot-on. However, I did notice that the finish is a bit too delicate for its intended purpose, as some actually rubbed off during normal use. All in all, at only $1,099, it certainly is a solid sub-MOA package and a great chassis gun at any price point.