Hunting and shooting with a Henry Repeating Arms rifle has been an American tradition since the closing days of the Civil War. Heck, there were troops during the war armed with a Henry rifle. The sleek profile and attention-grabbing brass receiver of the earlier models made them attractive to the sportsman and collector alike. Having up to 14 rounds at the ready certainly was advantageous over the muzzleloaders of the day, earning it the moniker of "that damn Yankee rifle that you load on Sunday and shoot all week."

Of course, the original company eventually went out of business and would eventually reopen as Henry Repeating Arms in 2000. Since then, the folks there have relaunched and expanded the famous lever-action design with more innovative models each year. Addressing the caliber limitations inherent with the tubular magazine design, Henry Repeating Arms launched its Long Ranger in 2017, and it was an instant success, with the first caliber offerings in .223 Rem, .243 Win and .308 Win. While these satisfied hunters and shooters of nearly any quarry, it still left room to truly live up to its namesake with the mother of all recent long-range cartridges: 6.5 Creedmoor. In late 2018, Henry did just that and released its 6.5 Creedmoor Long Ranger.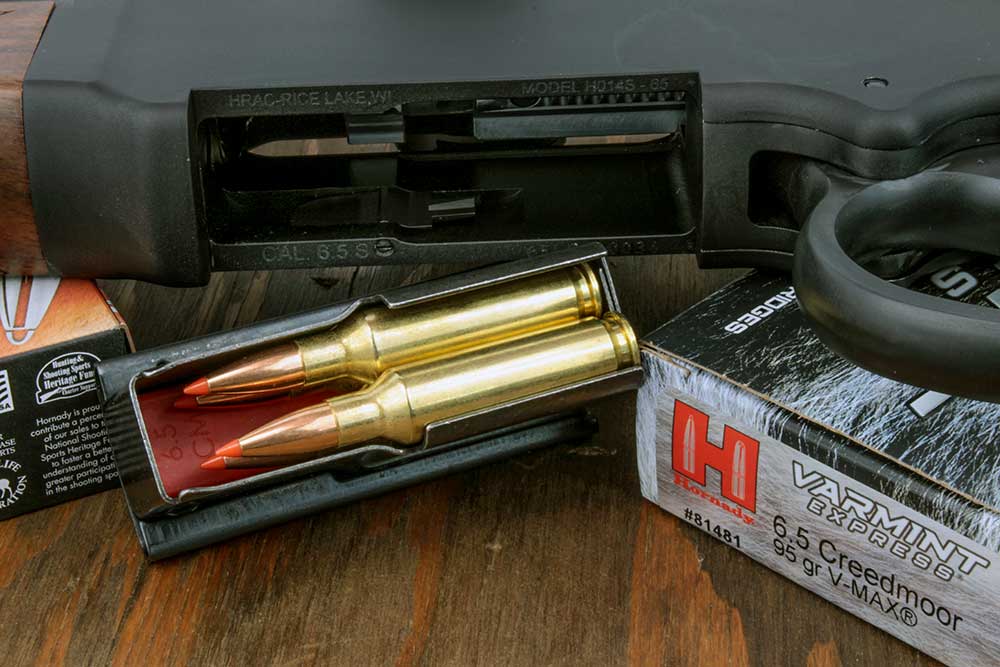 The new Creedmoor rifle from Henry functions as a traditional lever-action rifle, except that it now feeds from a detachable four-round magazine. With a total capacity of five rounds, it keeps it legal for hunting in nearly every jurisdiction. The action of the Long Ranger is built with a rotating bolt, just like that of an AR-10. This allows for the action to withstand the higher pressures of bottleneck cartridges when compared to traditional straight-walled designs that lever guns are usually chambered in. The new Long Ranger is available with or without iron sights, depending on whether or not you plan to mount an optic.

We opted for the model with iron sights, just so we could get a better look at them, then mounted a 4-16X Riton MOD 3 riflescope on the receiver. Henry offers a variety of scope bases, as well as direct-mount rings that seamlessly attach to the drilled-and tapped-receiver. We went with the company's one-piece base to allow for the addition of a 20-MOA mount.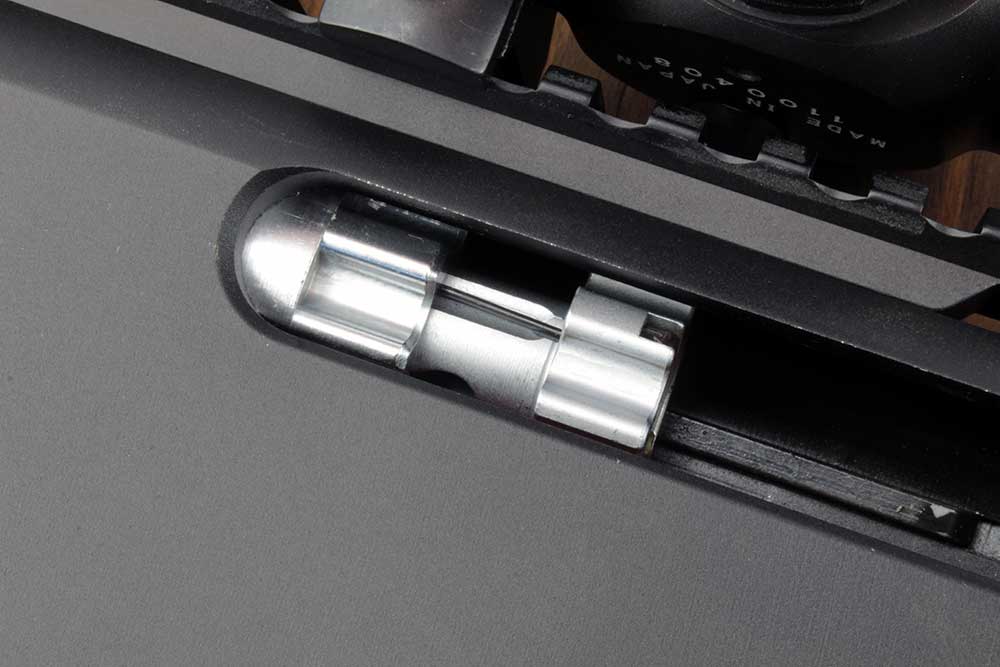 Range day brought us a bit of wind, approximately 15-20 MPH nearly right in our face. Head and tail winds are tricky, as they are never truly zero value. Nonetheless, we were only conducting accuracy testing at 100 yards, so it really didn't matter much. We selected a light 95-grain Hornady round as well as Federal Premium's new 135-grain Hybrid round that is built for match-grade accuracy. We rested our rifle in a Caldwell Rock Rest and supported the buttstock with a Champion Targets Wedge Bag and got right to work.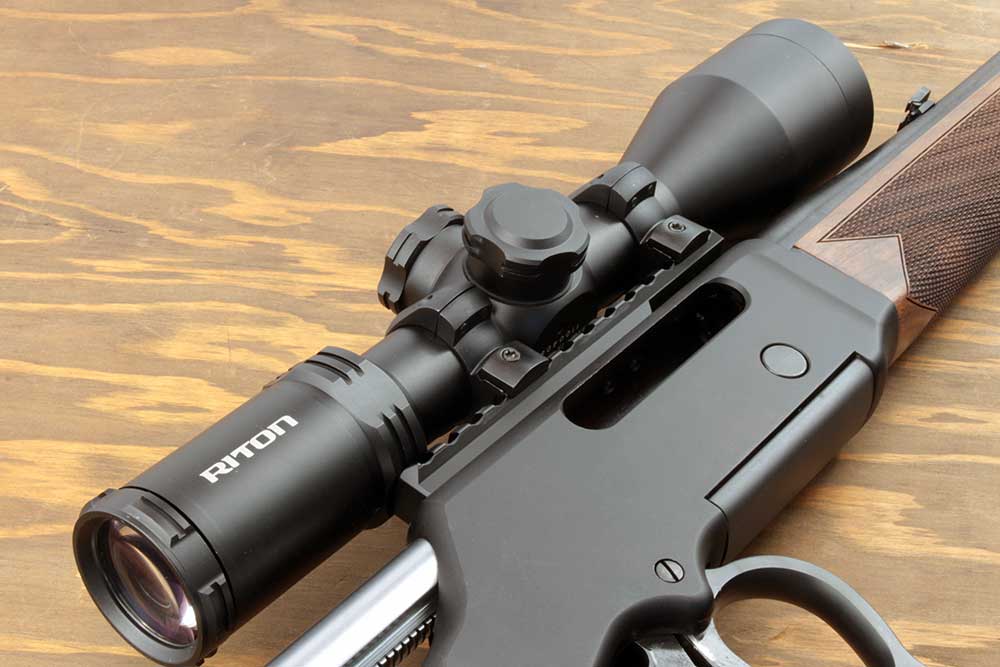 The Riton Optic was exceptionally clear, and spotting impacts in the dirt were no problem. I was able to zero the rifle in just a few rounds and then proceeded to fire the standard five 5-shot groups to determine an average. The Hornady ammo gave us some good results, with our best group coming in at 1.69 inches and a resulting in an average of 1.88 inches. Running the Federal hybrid match ammo confirmed the accuracy potential of the Long Ranger with a best group of 1.62 inches. That's quite impressive for a lever gun, especially without a custom handload. 

Throughout the process, I appreciated the smooth cycling of the classic cowboy action and noticed that it was quite a long stroke, as you would expect with in order to accommodate a full-power rifle cartridge. The magazine was easy to fill, even with light shooting gloves on. During my test, I didn't experience any misfeeds or ejection issues, making this as reliable if not more reliable than any bolt gun that I would consider taking afield. Trigger pull was extraordinarily smooth, breaking without any creep at an average of 7 pounds 5 ounces as confirmed with a Lyman Digital Trigger Scale.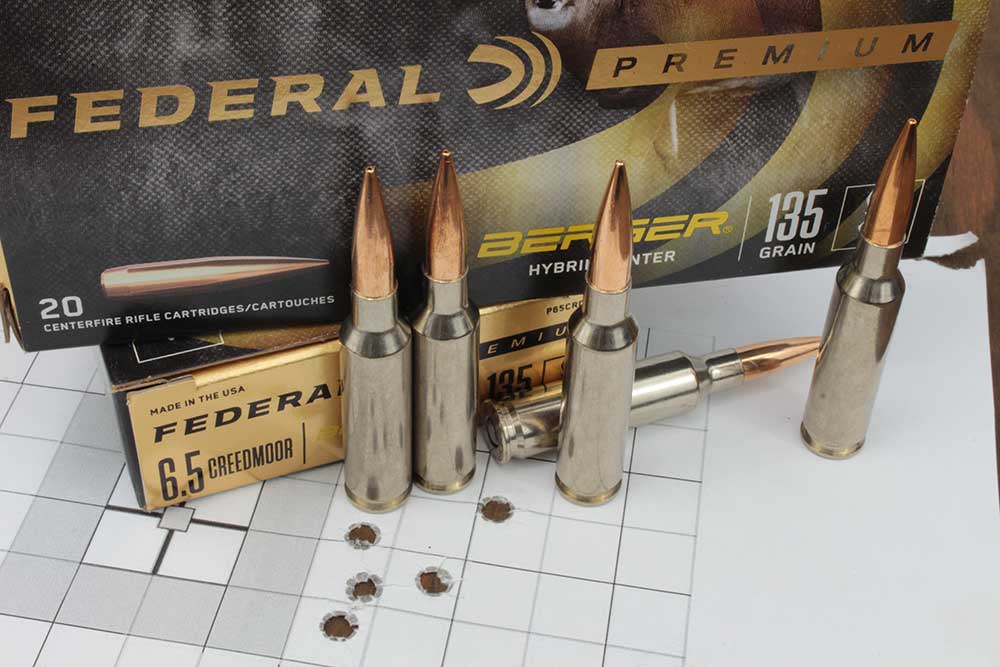 Before wrapping up my range session, I put out three 6-inch Birchwood Casey Shoot-N-C targets and practiced shooting the Long Ranger in the standing, kneeling and prone positions, just as you would when in the field. I was able to place nine out of 10 rounds in my standing target and then went 10 for 10 in both kneeling and prone. My total prone group was only 1.9 inches, not bad for 10 shots.

The Henry 6.5 Creedmoor Long Ranger carries a price tag of $1,066. One element to appreciate about this rifle is that it's built out of American steel and walnut by those who still carry the time-honored tradition of putting a little pride into their work. After just a few minutes looking over the finely detailed checkering on the American walnut stock or the deeply blued American steel, there's no question that this rifle is a must-have for any collection, whether you're a fan of lever-action rifles, a fan of 6.5 Creedmoor or just want a classic, American action with some impressive ballistic performance.