by
Shooting Illustrated Staff
posted on August 18, 2015
Support NRA Shooting Illustrated
DONATE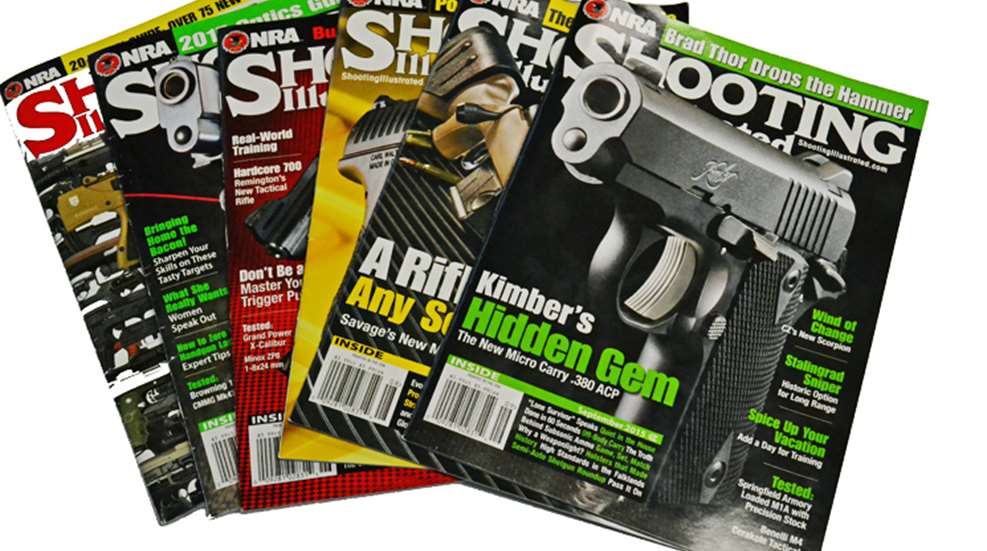 The September issue of Shooting Illustrated, on newsstands now, has an inside peek at the the hardware detailed in best-selling author Brad Thor's latest novel about counter-terrorism agent Scot Harvath, "Code of Conduct." Chock-full of stalwarts like the AK-47 and the Heckler & Koch MP5SD—the suppressed version of the company's famed submachine gun—"Code of Conduct" has more than just cool firearms inside. Thor details how he chooses all the hardware with which he equips his master agent in the field, and reveals some of the cool gear in his latest novel.
The CZ-USA Scorpion, a semi-automatic pistol derived from the company's EVO 3 A1 submachine gun, is the kind of hardware that might show up in a future Thor novel. This semi-auto version of the Czech Republic's select-fire, polymer-frame submachine gun is available to the civilian market with no NFA hurdles and offers ergonomic, feature-laden performance.
For more covert operations, the Kimber Micro Carry .380 ACP might be just the right bit of hardware. The Micro Carry has ergonomics similar to those of the 1911-platform in a size and weight that's designed for concealed carry. Chambered in .380 ACP, the Micro Carry will be intuitive to anyone versed in John Browning's masterpiece, and yet it fits in a pocket for clandestine operations.
Look for these articles and much more in the September issue of Shooting Illustrated, The Definitive Source for the Modern Shooter, at a newsstand near you. You can also subscribe by calling (877) 223-3840.