by
Shooting Illustrated Staff
posted on November 19, 2018
Support NRA Shooting Illustrated
DONATE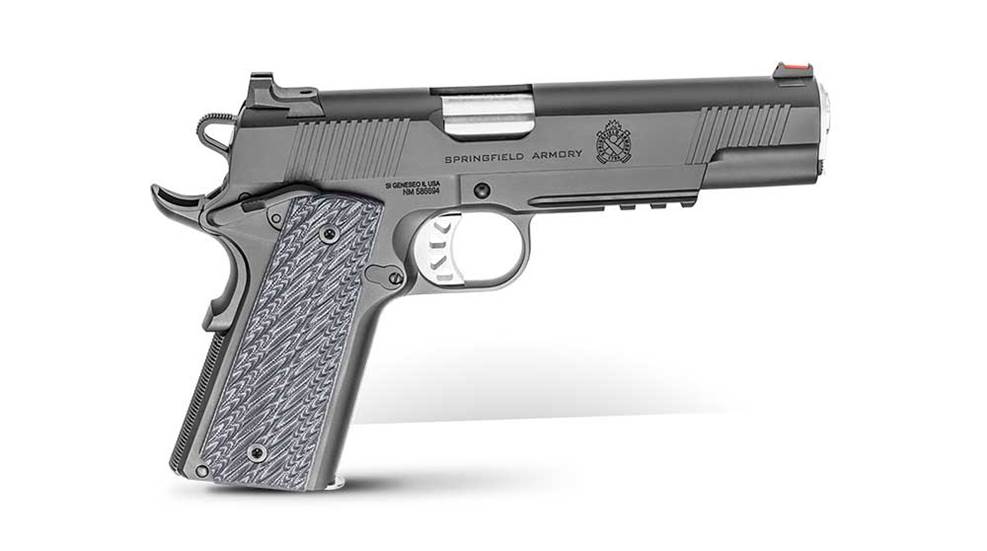 For years, professionals and high-level shooters counted on
Springfield Armory's
line of custom 1911 pistols for duty and competition use. Those equipped with these elite handguns include the FBI's SWAT and HRT. Now, the company builds on its success in the 1911 world with an all-new option in its RO Elite Operator lineup chambered for the powerhouse 10mm cartridge.
In the past, 1911 pistols chambered for the 10mm suffered from issues in durability, mostly due to the use of weaker cast frames that weren't able to withstand the punishing power of the 10mm. To better-equip its line of RO Elite Operator 1911s, Springfield Armory started from steel forgings for its slide and frame, providing consumers with a stronger, more-durable handgun. In conjunction with this more-durable construction, each Springfield Armory RO Elite Operator 10mm is equipped with a 18.5-pound recoil spring that softens felt recoil and tempers the jarring power of extra-hot 10mm loads.
Each Springfield Armory RO Elite Operator 10mm is equipped with a 5-inch barrel machined from stainless steel. The barrels are outfitted with a fully supported chamber and work with precision-machined frames and slides for tight fit and function. To ensure smooth, reliable operation, the frame and slide are coated in the company's trademarked Black-T coating, a special surface treatment designed to ward off corrosion and provide self-lubrication. The benefits of this treatment have been observed in harsh, real-world environments, since each Springfield 1911 carried by the FBI's elite team members is coated with this unique finish.
Stand-out features of the RO Elite Operator 10mm include a machined Picatinny rail located on the dust cover of the gun's frame, allowing for the attachment of most standard lights, lasers and other Picatinny rail-compatible accessories. Inside the frame, consumers will find Springfield's new Gen 2 speed trigger, providing a crisper, cleaner trigger pull than previous generations. The gun also features ambidextrous thumb safeties, custom-cut G10 grips, tactical rack-ledge rear sight, fiber-optic front sight and slide serrations at the front and rear.
The Springfield Armory RO Elite Operator 10mm measures 8.6 inches long, 5.5 inches high and weighs 41 ounces, unloaded. Each pistol ships with two eight-round magazines, and the suggested retail price on the gun is $1,145.