Feature image is Talon Grips Magpul MOE AK pistol grip in black granulate. 

Talon Grips is now offering AK users the many benefits their grips offer, and they are available in rubber and granulate texture for the most confident hold.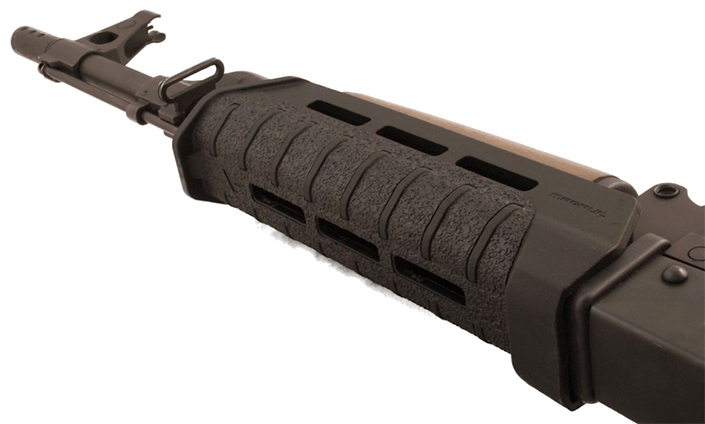 The Magpul MOE AK pistol grip provides full coverage on the backstrap, the side panels, over the thumb rest and under the trigger guard. Almost no surface is left uncovered, and users get the most out of their hold. The Magpul MOE AK hand guard provides comprehensive coverage of the front gripping portion.
"The AK is the most common long gun platform in the world so we have been getting a lot of requests to make grips for them in the U.S. as well as internationally," said Lead Designer and President of Talon Grips Michael Morris.
Talon Grips were created to increase positive interface and increased control by upping the friction between the user's hands and the firearm. They've been tested in environments that range from frozen mountain tops to hot humid forests, and Talon Grips have exceled in their performance.