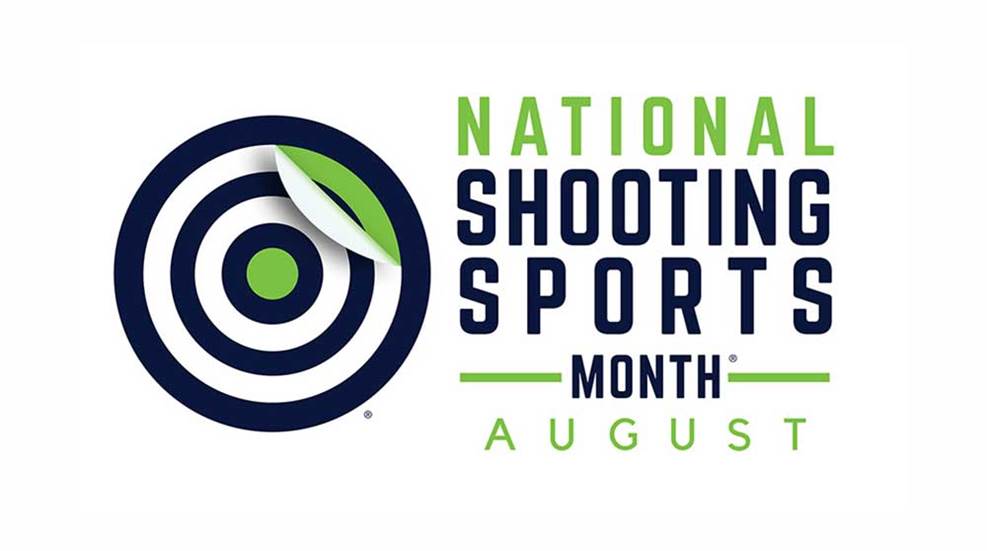 National Shooting Sports month—the third annual celebration—begins today and runs through the end of August. The event is sponsored by the National Shooting Sports Foundation (NSSF) and officially endorsed by the NRA.
"NRA welcomes the opportunity to partner with NSSF on this initiative, as it speaks to the core mission of NRA and its members," said Joe DeBergalis, executive director, NRA General Operations. "Anyone who was mentored into the shooting sports understands how important it is to pay it forward, and should invite others to share in the enjoyment of firearms and hunting. It is through our qualified mentorship of newcomers that our passion and pastime will live on indefinitely."
Those who introduce someone new to shooting during the event can qualify for entry in Gearbox Giveaways from some of the industry's finest There is no cost, all of the items are firearm related and the number of guns included continues to grow.
Mossberg is the latest to join, and four of its firearms going to one of the lucky participants. The prize package includes an MC1sc handgun, a 590A1 Retro 12-gauge, 930JM Pro Series shotgun, an MVP Precision rifle chambered in 6.5 Creedmoor and much more. Full details are available on a web page, along with the form to register.
Also up for grabs are a SIG Sauer M400 Tread Rifle, FN Scar 20S, FN 509 Tactical, Daniel Defense DDM4V7, a trio of Glocks, Aguila Ammunition, reloading equipment from RCBS and much more. For a complete list, visit the Gearbox Giveaway page.
A variety of retailers and manufacturers are also holding special events or offering discounts during the celebration, with many of listed on the LetsGoShooting webpage. There you'll also discover special deals available across the nation, including $75 off any Savage Arms MSR or 15 percent off any purchase on the SIG Sauer web store made during the month of August.