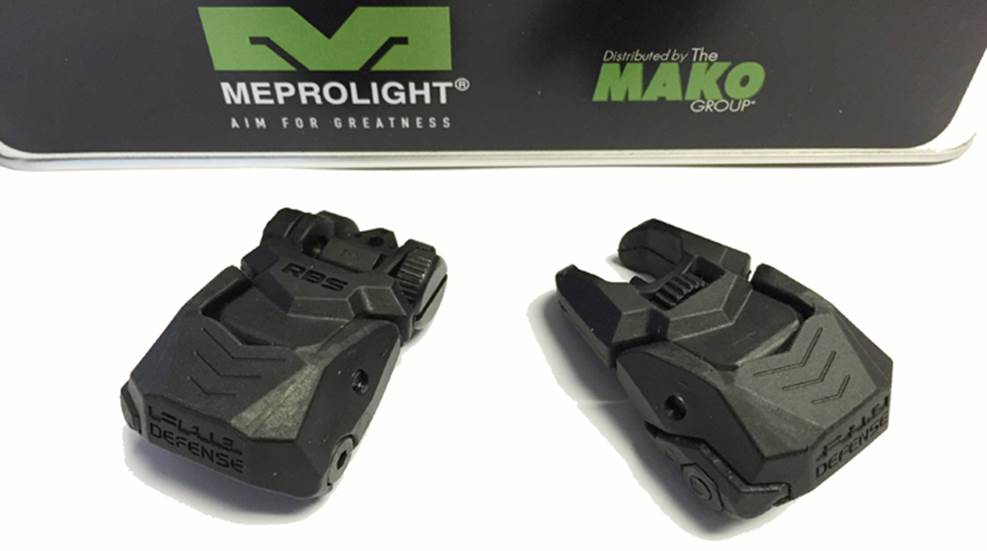 Often, we don't really think about backup sights all that much. Sure, we know they're important—should your optic fail, or be damaged, or even unsuitable to the task, you need to have sturdy iron sights that won't run out of batteries—but they are all-too-often put on and forgotten. 
Part of the reason for this is likely that backup sights are rudimentary at best. Oh, sure, most are adjustable for elevation and windage, but for the most part, you clamp 'em to the rail, check zero, and never think about them again. Backup sights don't offer anything other than a fallback should the worst happen, so they slide off the radar.
Meprolight's FRBS backup sights look to change that, though. With simple flip-up (and down) operation, these sights are astonishingly simple to deploy and stow, but the real surprise is evident in low- or no-light conditions. Both the front post and the rear sight contain tritium inserts for rapid target acquisition in darkness. 
MSRP: $194.76 (four-dot rear sight, shown), $178.05 (two-dot rear sight) for the set.