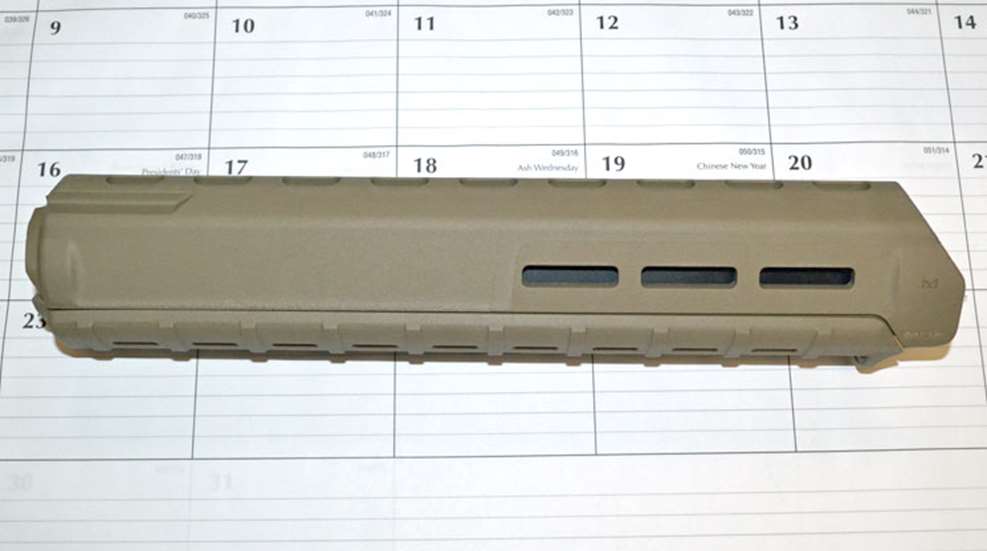 We've covered the M-LOK line from Magpul previously, and the company keeps coming out with more products for its attachment system.
Magpul's M-LOK rifle-length handguard brings the M-LOK system to your favorite rifle equipped with a rifle-length gas system. The longer handguard means more attachment points.

With attachment points at 2-, 6-, 10- and 12-o'clock, the Magpul M-LOK rifle handguard allows plenty of customization.
Since attachment of accessories is simple using the M-LOK system, it's quite easy to have a bipod mount on your rifle one minute, a vertical foregrip the next and then change your mind and swap it out for an angled foregrip. As more and more accessories become available, the list keeps growing. In any case, it's very easy to change your rifle so that it fits you precisely.
MSRP: $39.95. Available in black and flat dark earth.