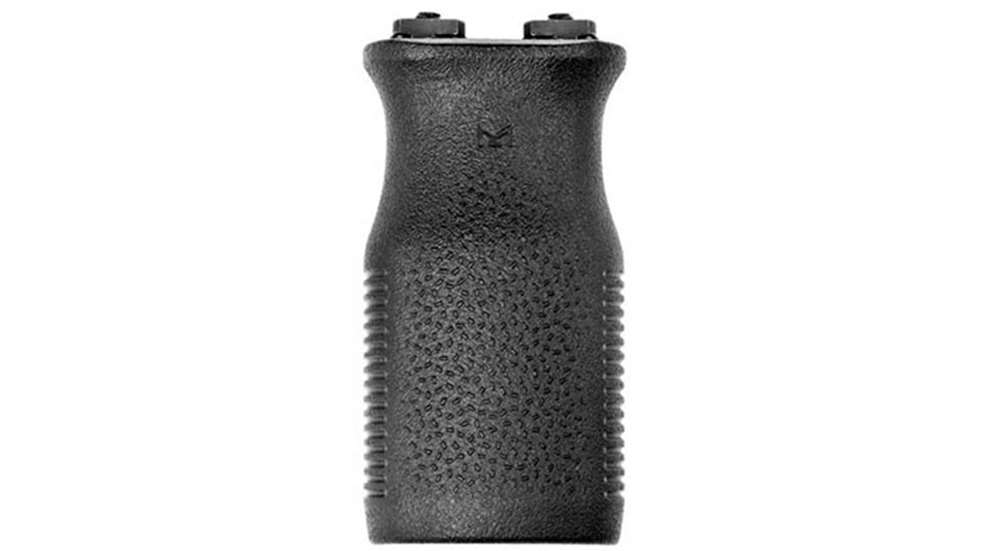 Magpul introduced the new M-LOK line earlier this year. The modular concept improves on the company's existing MOE line (which is pretty good as it stands) with the ability to connect accessories directly to the handguard without using rail sections.
The MVG Vertical Grip attaches directly to M-LOK compatible handguards like the MOE SL handguard without the need for a Picatinny rail. The handguard does need to be removed from the AR-15 to attach the grip, but it is as simple as bolting the grip on. The same procedure that would have attached the rail to which you could attach a vertical grip now attaches the grip directly.
In addition to simplifying the installation procedure, there's increased stability in only having one attachment rather than two. The foregrip attaches directly to the handguard rather than to a rail attached to the handguard. This also leaves valuable fore-end rail sections free for lights, lasers and other accessories should they be so desired.
MSRP: $22.95. Currently available in black only.