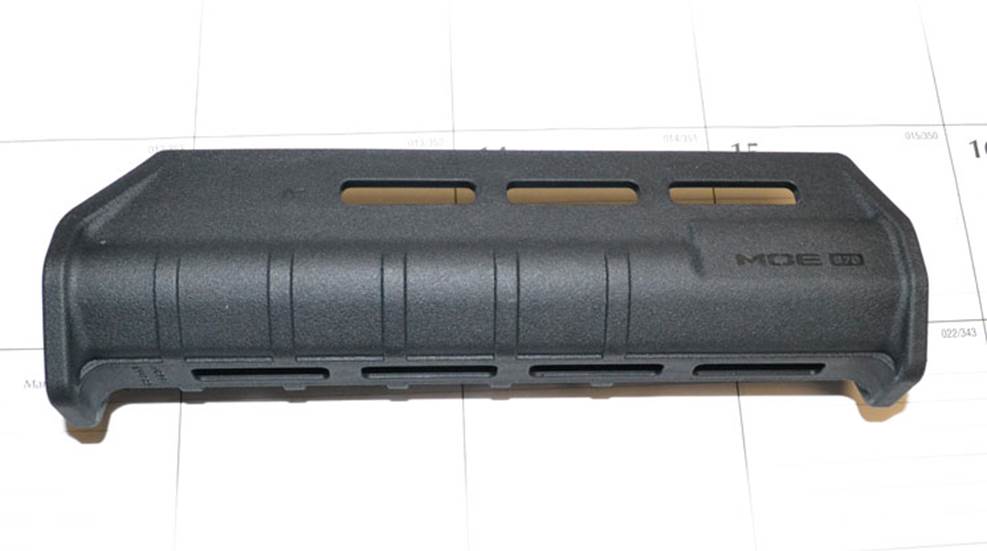 Shotguns make formidable home-defense firearms, and many gun owners have at least one pump-action shotgun in the safe. We've covered ways to convert dad's old turkey gun into a home defense scattergun in the pages of Shooting Illustrated, but in short, adding a light, shotshell holder (more on that tomorrow!), magazine extension and shortening the barrel (if greater than 20 inches or so) can turn a field shotgun into a home defender.
One way to add accessories to your defensive shotgun is through the fore-end, and here Magpul's excellent M-LOK fore-end is a valuable asset. It's an inexpensive yet essential way to easily add a light to your shotgun, a vertical or horizontal foregrip, or even a laser aiming device. It installs easily, and the included tool to remove the action slide nut is invaluable in assisting in removal of the old fore-end and installation of the Magpul version.
Once attached, the M-LOK attachment system makes adding accessories a breeze. All M-LOK accessories attach using a 1/8-inch hex wrench, and all that's needed to do is to properly space the cammed nut, insert the accessory into the M-LOK-compatible rail, and tighten. Once installed, removal is accomplished in the reverse and can be done literally in seconds. Lights, lasers, grips and other accessories can be added or removed with minimal fuss.
MSRP: $29.95. Available in black, flat dark earth and stealth gray.