by
Shooting Illustrated Staff
posted on March 29, 2017
Support NRA Shooting Illustrated
DONATE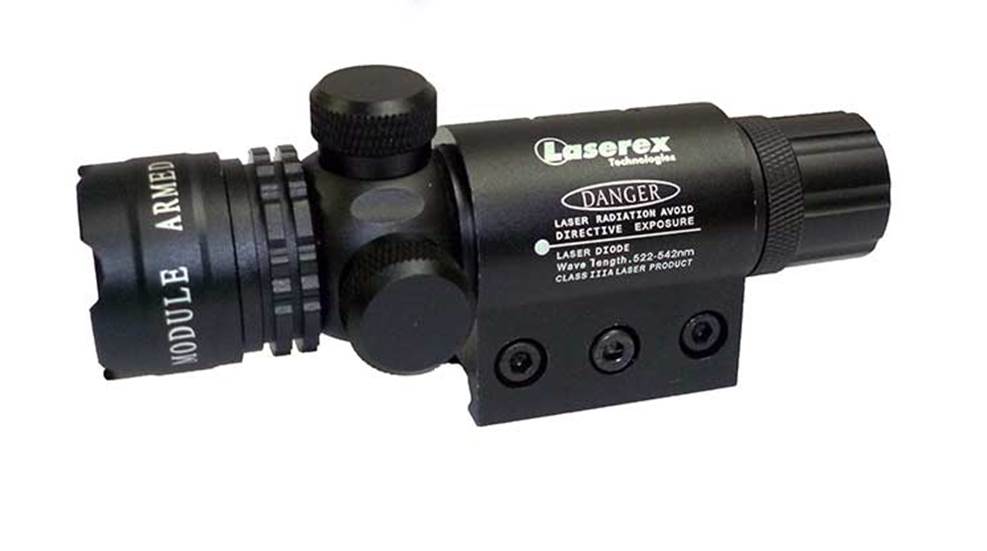 Laserex Technologies
, an Australian company, introduced its
GLS-520 Green Laser Sight
, designed to mate up with a rifle to survive the harsh conditions in the Australian outback.
The company chose to incorporate a green laser into its sight because the company claims that green lasers are five times brighter than red laser sights, making them far easier to see in daylight as well as nighttime. The GLS-520 is made with the company's advanced laser-diode technology and uses high-quality precision glass optics. The housing is made from aluminum alloy, and the unit weighs about 10.6 ounces.
The company's advanced technology aims to improve on the performance of previous laser sights, which use Green Diode Pumped Solid State (DPSS) laser technology, which limited the sights' operating temperature range and also provided unstable output power. In addition, DPSS lasers produce larger dots because of increased beam-divergence angles, according to Laserex.
The company solved these issues, producing a laser sight that is able to operate in temperatures ranging from 5 to 140 degrees Fahrenheit. The optic is also designed to be shock-resistant and produces a tighter beam, resulting in a smaller aiming point that produces greater accuracy. The total range of the GLS-520 is one kilometer. According to the company, the dot size of the laser is 1.3 inches at 100 meters.
The laser is powered with a rechargeable CR123A battery that provides the unit with a total run time of 4 hours. The unit also comes with a 1-inch scope mount and a Weaver rail attachment. The unit features two external adjustment knobs that allow for easy windage and elevation adjustments.
The optic is Australian-made, and the suggested retail price on the Laserex GLS-520 Green Laser Sight is $295.