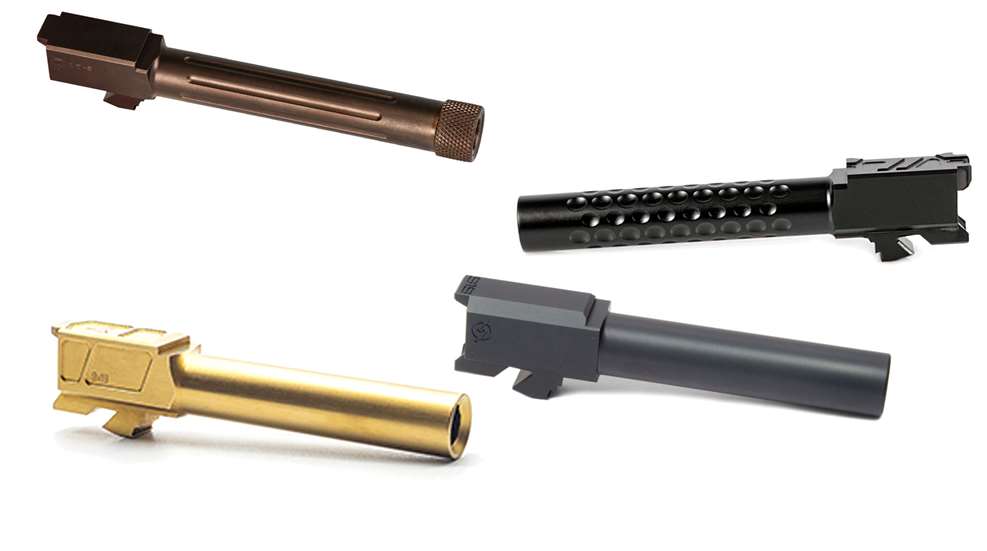 As great as Glocks are right out of the box, sometimes you want to fancy them up a bit. Throw in a new trigger, new sights, or a barrel upgrade. Let's look at some terrific options if you want to add a bit of sparkle to the Glock with a shiny new barrel.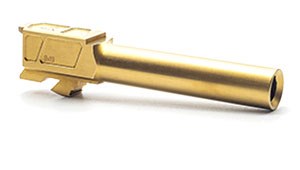 Apex Glock 17/19 Gen 3 Barrel with Titanium Nitride (TiN)
New pistol barrels may be one of the simplest upgrades because they just drop in. The Apex Glock 17/19 Gen 3 Barrel features a titanium nitride finish that resists corrosion, looks amazing, and performs like the Glock it's designed for, with superb reliability and long life, made with a 1/10 twist and available in either standard black or polished gold. MSRP is $120.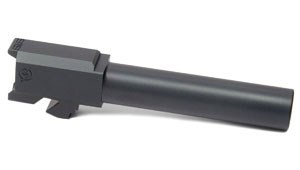 Syndicate By Agency Match Grade Drop-In Barrel Compatible With Glock 17
Agency Arms is considered by many to be a boutique Glock house, with ultra-reliable replacement parts that perform as well as or better than Glock OEM. The Syndicate By Agency Match Grade Drop-In Barrel comes with either a stainless steel or titanium nitrate finish, either unthreaded or threaded ($10 upcharge). It is compatible with all Glock 17 Gen 1-4 guns. MSRP is $170.
Boresight Solutions ADVANTAGE Precision Barrel for GLOCK 17 Gen 1-4
Boresight Solutions moved it up one fancy notch with the Advantage Precision Barrel by adding fluting around the outside. This extra step reduces a bit of weight while not compromising on performance. The match-quality design is purpose-built for competition and precision for some of the most demanding shooters on the planet and is made from 416R Chromium Stainless Steel. MSRP is $194.95.
Zev Optimized Match Barrel For Glock 17, Gen1-4, 1/2x28 Threading, DLC
Long known for their Glock specialty parts, Zev offers the Optimized Match Barrel For Glock 17, Gen1-4, 1/2x28 Threading, DLC. Rather than lighten the barrel with fluting, Zev opted for golf dimples surrounding the middle to save weight while not compromising performance. These match-grade barrels feature a 1:14-inch twist and are offered in a non-threaded or 1/2x28 tpi standard-thread configuration compatible with most suppressors. MSRP is $303.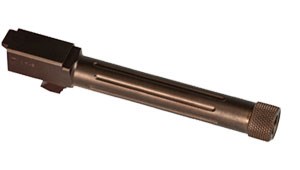 Alphawolf Barrel For M/17 9mm Threaded 1/2 X 28 Oil Rubbed Bronze
Alphawolf from Lone Wolf offers a threaded barrel for the Glock 17 Gens 1-4 but with a color twist: bronze. Instead of standard black or flashy gold, the bronze Alphawolf 9mm threaded 1/2x28 barrel features a rubbed look that adds to its corrosion resistance and stands out among the masses of black Glock replacement barrels. The barrel is also fluted for weight reduction. MSRP is $159.95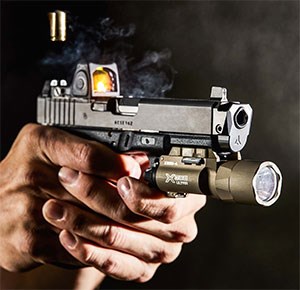 Radian AFTERBURNER + RAMJET Combination Barrel and Compensator
Radian Weapons takes a different approach with its Glock 17 barrel by coupling it with a compensator built into the system. The Afterburner Barrel and Ramjet compensator work together to create what Radian claims is a 44-percent reduction in recoil with 115-grain ammunition. The trademarked INTRA-LOK mounting system uses the taper lock principle: a tapered locking pin interfaces with an angled V-groove on the underside of the barrel. MSRP is $389.95.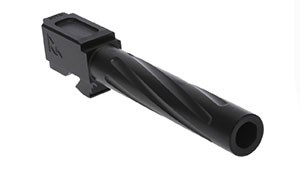 Rival Arms Drop-in Barrel for G17
Machined with a fluted twist on the outside, the Rival Arms Drop-in Barrel for G17 is CNC-machined from 416R stainless steel billet for corrosion resistance and long life. The trademarked BORSLICK Boron Nitride DCD (Dynamic Compound Deposition) inner bore treatment resists heat and carbon buildup through continuous use. The barrel is available in black, stainless, and gold and can be either non-threaded or in a standard 1/2x28 threaded configuration. MSRP is $196.99 to $218.99, depending on options.