There are all sorts of opinions as to the best style of AR-15 sling: one-point, two-point, etc. But, one universally agreed upon stand is that if you're using an AR, you need a sling. Think of it as a holster for your rifle.
A good sling serves two important purposes. More commonly, it keeps the gun attached to you when you're not shooting, handy when you need it. Less commonly, it can serve as a tension for certain grips and stances.
Prices for AR-15 slings are all over the board, from sub-$20 to more than $100. The reasons for this wide range vary, so pay less attention to price and more attention to features and what will work best for you. You might find a good sling on the less expensive end of the spectrum, but if you want a feature-rich rifle holder, you'll likely have to shell out a little more.
When choosing an AR-15 sling, look at how it adjusts, how it connects and disconnects, and how versatile it is. Here are five slings we think are worth a look.
Blackhawk Storm Single Point Sling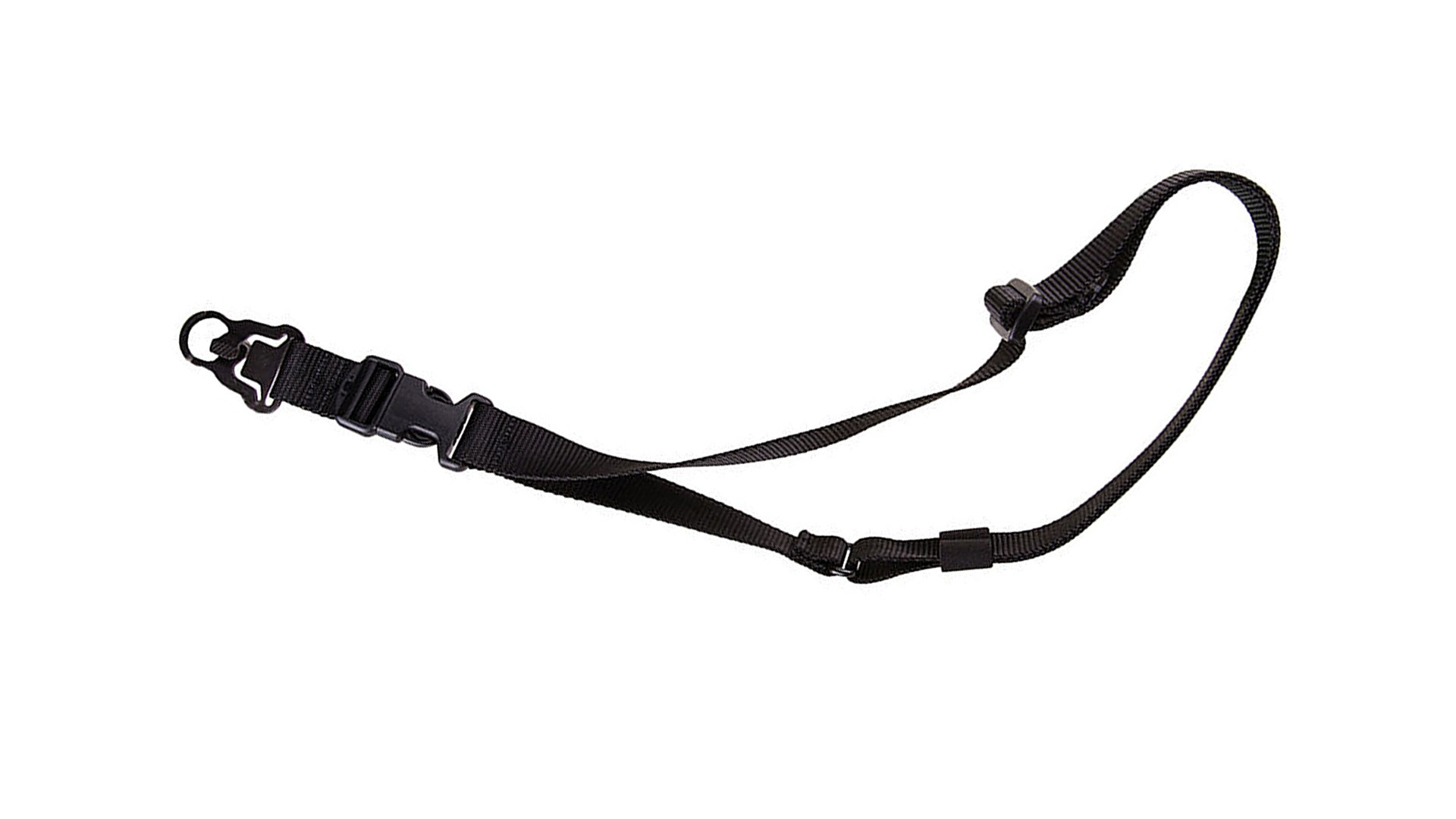 Blackhawk was founded by a veteran who saw a need for better gear out in the field, including a better way to carry his M4. The Storm Single Point Sling is constructed of high-strength 1.25-inch webbing with a bungee attached for comfort and added support. Since not everyone is the same size, the sling adjusts from 46 to 64 includes to accommodate not only body size by also purpose, allowing a tighter fit when you need both hands free or to transition to your pistol. A single QD lets it easily connect and disconnect to any standard AR platform. MSRP ranges from $26.95 to $44.95.
Magpul MS4 Dual QD Sling GEN2
One of the most versatile slings on the market, the Magpul MS4 Dual QD Sling GEN2 is both a one-point and two-point sling in one. Featuring two QD swivels, the sling also has a third QD receiver on the buckle that connects two pieces of the heavy-duty nylon. This second connection point allows instant conversion from two-point to one-point by simply moving the front QD swivel to the new point. Adjustability comes from the MS1 Slider that easily lets out the length you need and then locks in place for a stable shooting platform. Magpul offers a huge line of slings that are large cross-compatible in a wide range of prices. This one has an MSRP of $64.95.
Galco Bungee Sling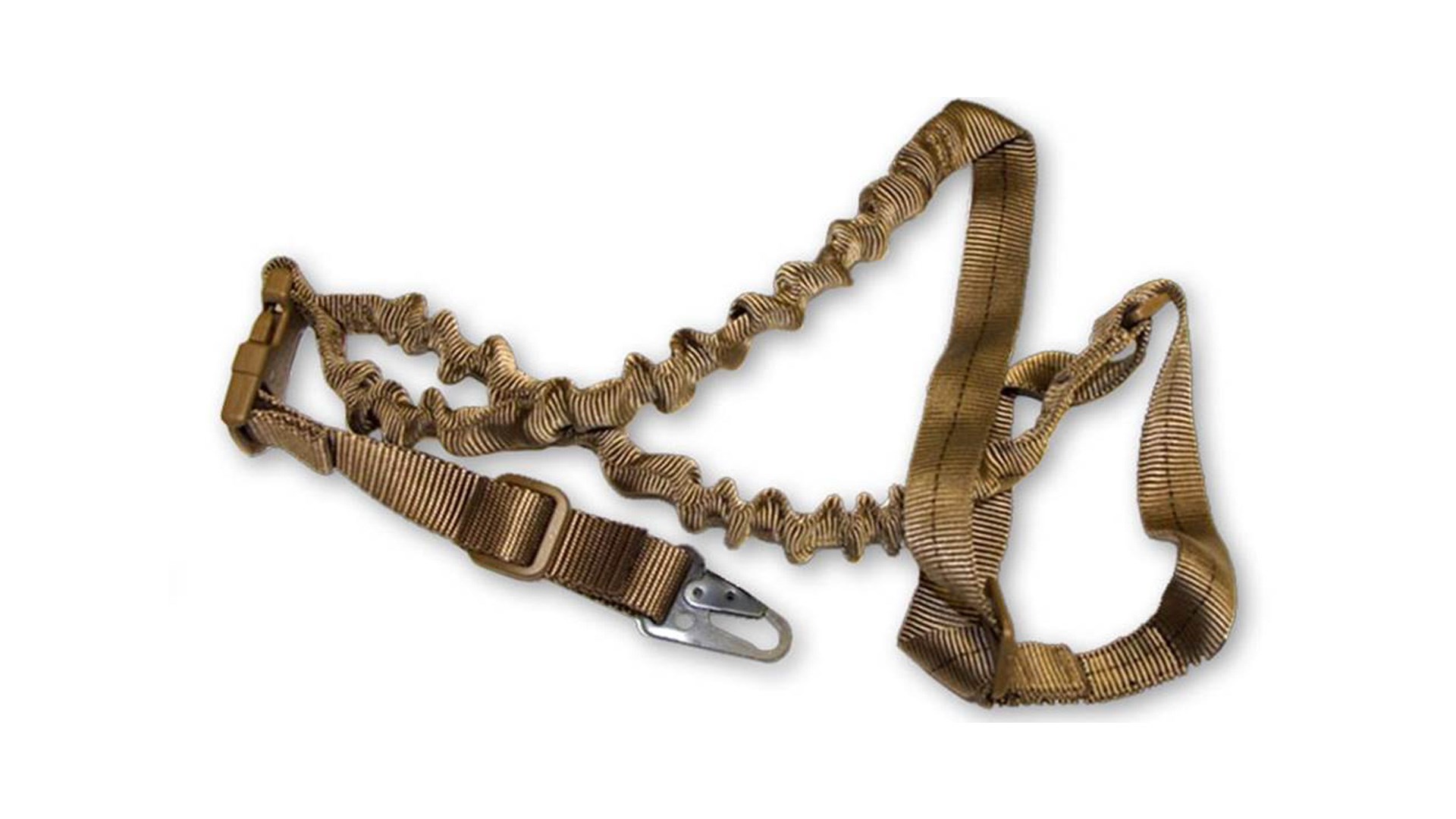 Traditionally thought of as a leather holster company, Galco also has a line of nylon goods, including holsters and the Bungle Sling. The 1-inch wide one-point nylon sling is built on an elasticized shock absorbing bungee construction that allows for some give when carrying. Attachment is via either the included HK-style snap hook or through the nylon loop. The Bungee Sling is a great option for transitions to a backup gun and cross-side shooting. MSRP is $75.
Blue Force Gear Vickers 221 Sling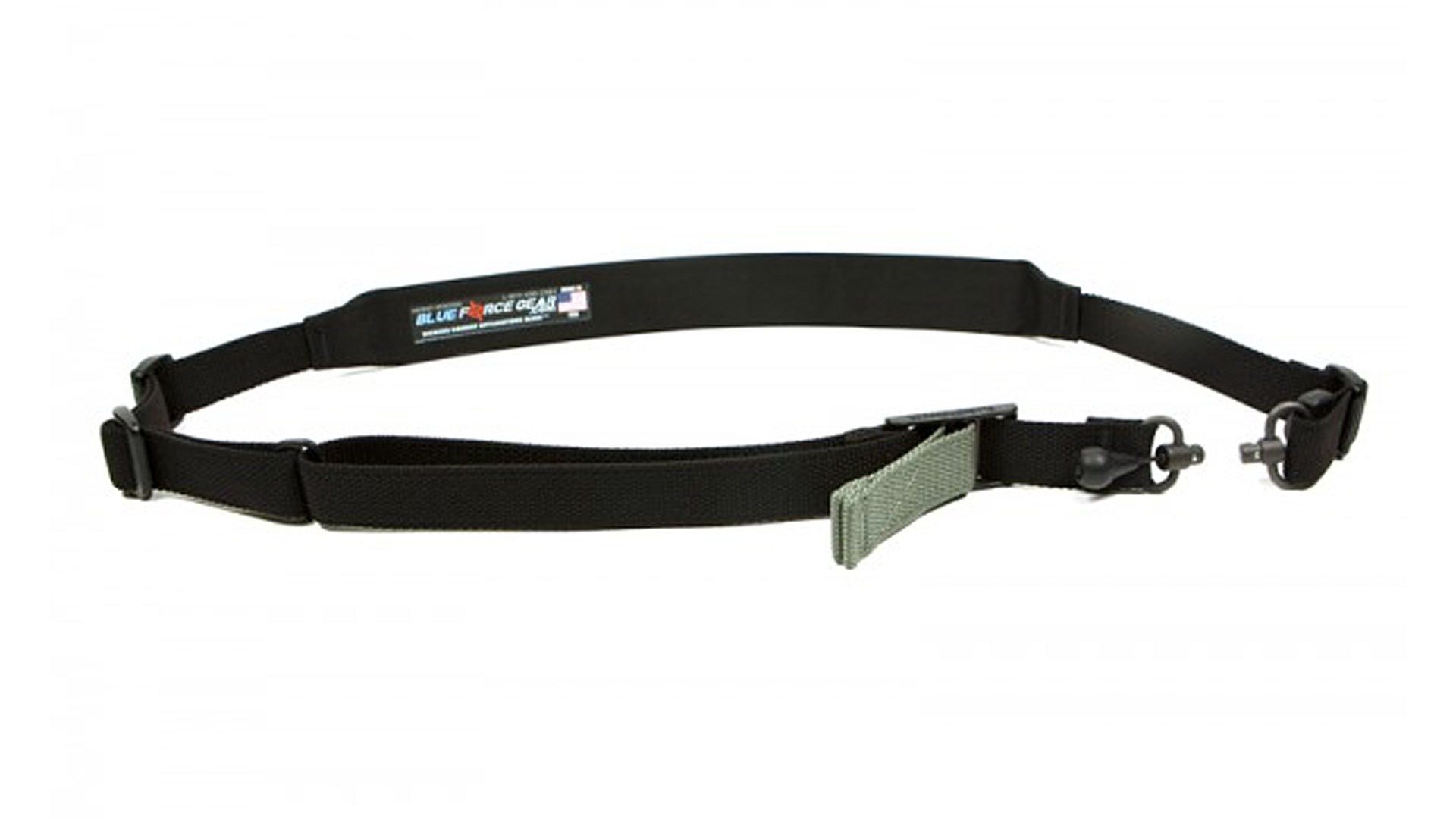 The Blue Force Gear Vickers 221 is one of the most popular AR-15 slings on the market because of its ruggedness and versatility. Designed by former Special Forces operator Larry Vickers, the Vickers 221 Sling is a convertible sling that quickly changes from one-point to two-point with a simple repositioning of the QD connector from the front of the rifle to the QD point on the sling. Available in either a padded or unpadded version for carrying a heavier rifle or for personal comfort, the sling comes in a eight color and pattern variations. Built from Invista solution dyed Cordura webbing, the 221's most distinctive feature is the patented pull tab slider that instantly adjusts the length from carry to deployment and back in seconds. MSRP is $92.95.
GrovTec QS 2-Point Sabre Sling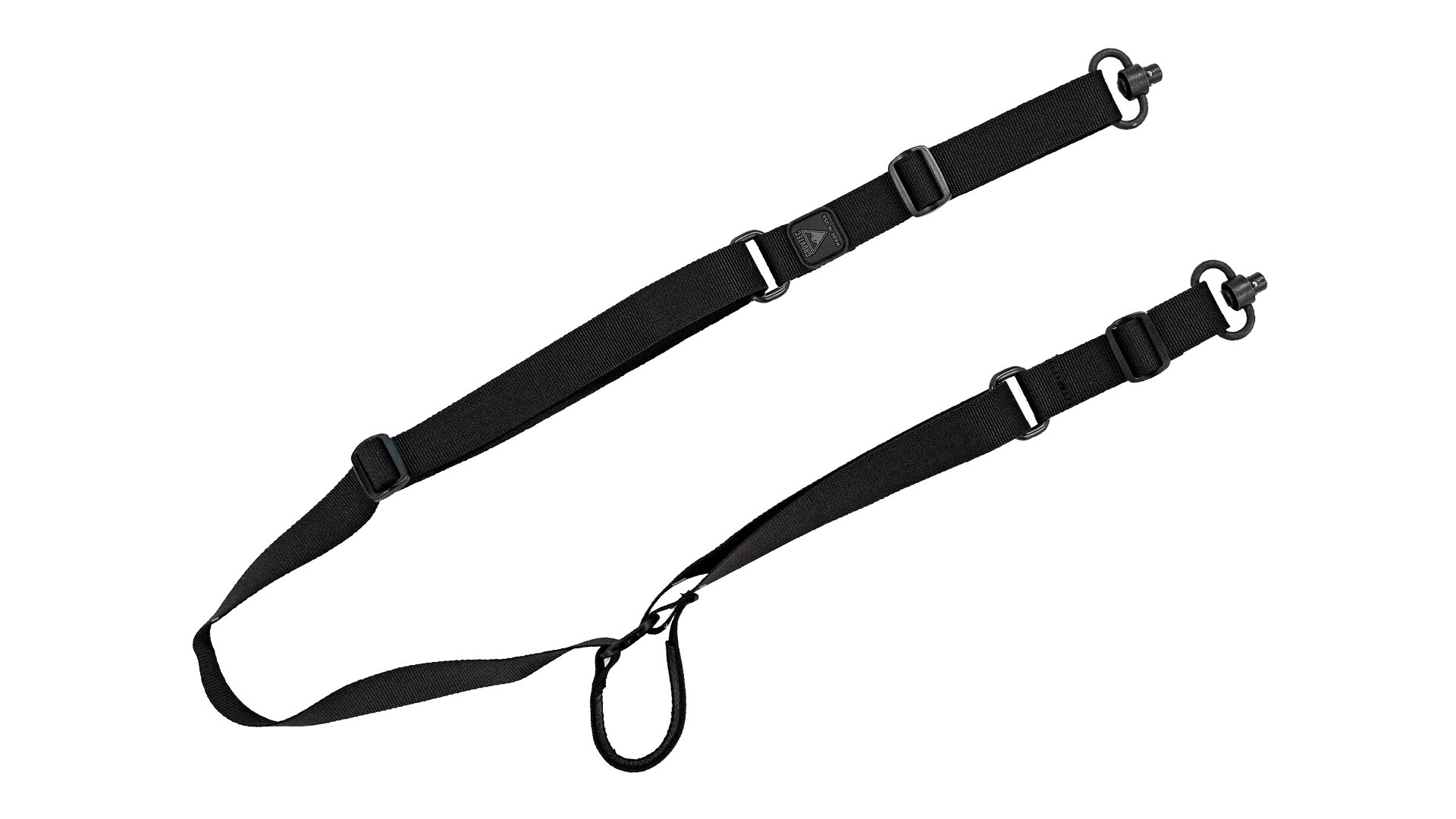 Middle-of-the-road pricewise, the GrovTec QS 2-Point Sabre Sling fits the niche of feature-rich, but not too expensive. It all starts with a 1-inch-wide nylon webbing available in four colors capped off by heavy duty QD swivels on each end. The strap features a slider that quick length adjustment to transform from shooter length to carry with a single pull or push on the tab, what GrovTec calls their Quick Slide functionality. Unlike others on this list, the GrovTec QS 2-Point Sabre Sling is a dedicated two-pointer sling, not a convertible. MSRP is a very appealing $60.