Support NRA Shooting Illustrated
DONATE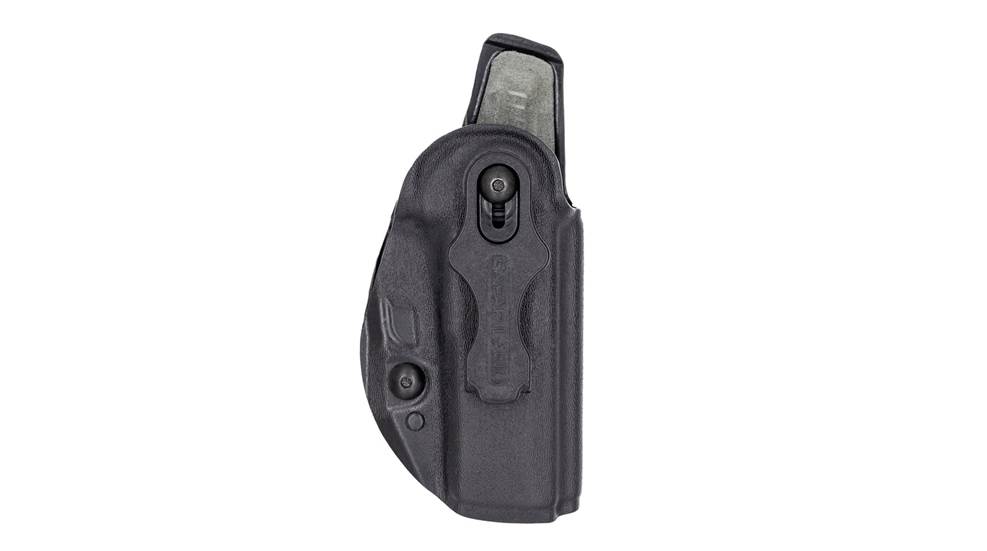 The Safariland Group is known for offering a wide variety of duty gear, concealment holsters and accessories for both civilians and law enforcement personnel. Now Safariland is releasing a new line of holsters for concealed carry.
The new Safariland Species holster is an IWB/AIWB (appendix and/or inside the waistband) holster. The Species holster uses a proprietary Safarilaminate material that is made from a thermoformed polymer to provide a degree of impact resistance and durability. On the inside, the Species holster has a suede lining to protect a firearm's finish and enhancing the fit of your gun into the holster. The cant and vertical height of the holster are adjustable in order to provide a tailor-made fit to each wearer. As individual fitting is crucial for holsters worn in the appendix position for successful concealment, the Species Holster also includes a passive trigger guard retention system along with an integrated tensioning mechanism. This gives carriers an additional level of firearm support and the option to choose their own draw stroke tension. This holster is designed to work with 1½-inch wide belts.
"Safariland continues to prioritize concealed carry for the responsible citizen," said Tim Drnec, VP of Marketing for Safariland. "Following the release of our Schema holster, Species is the next product in Safariland's new concealment lineup. The new offerings allow owners of today's newest and most popular firearms to use a holster with retention, great concealment, and comfort."
The Safariland Species Holster is available for the Glock models 43 and 43X; the Shadow Systems CR920; the SIG-Sauer P365 and P365 XL; the Smith & Wesson M&P Shield, Shield Plus, and Shield 2.0; and the Springfield Armory Hellcat. The holster is currently available only for right handed users and retails for $45. For more information or to explore other Safariland holsters and shooting accessories, please visit their website at safariland.com.