When the Safariland name pops up, we typically associate it with duty and military holsters. After all, those are the rigs that made Safariland famous. Law enforcement and military personnel worldwide have relied on them for decades. The brand is famous for open-carry duty holsters with Level 2 or 3 retention, depending on the model and application.
So when Safariland got into the civilian carry business, everyone stood up and took notice. Could they play in a new arena and compete against well-established concealed carry companies? It turns out the answer is yes.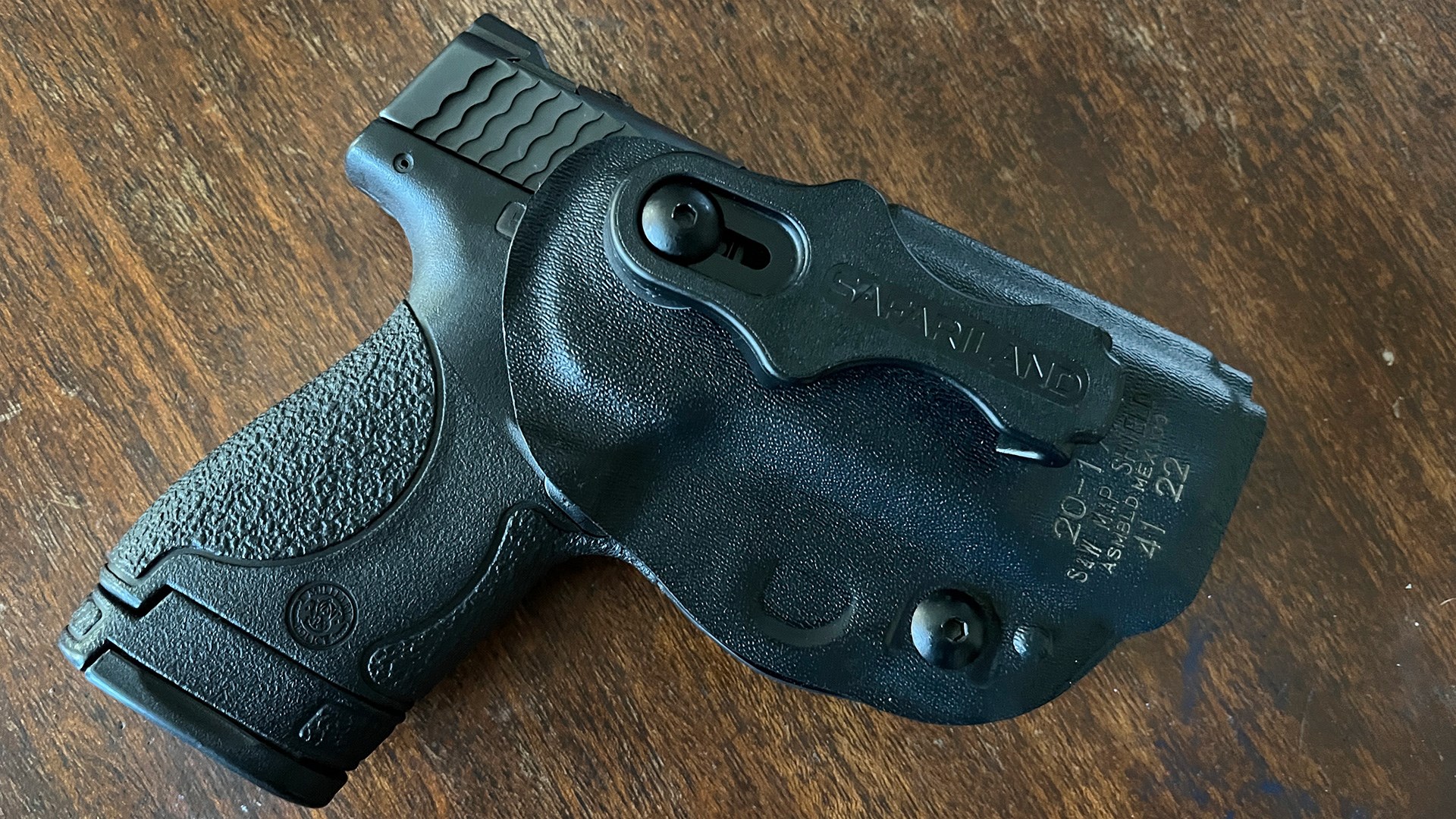 Safariland's newest entry into the concealed carry market is the Species, an appendix-carry, taco-style holster that is both comfortable and functional with a few features not commonly found in the competition.
The Species starts with a single wraparound piece of molded Boltaron available in, as Henry Ford famously said about the Model T, "any color you want so long as it's black." The shell is plenty sturdy, with thin but strong walls and smooth, clean edges. Safariland calls it their SafariLaminate system. I just call it a solid shell that works. It's also optic cut, a necessary feature on all modern holsters now that pistol red dots are becoming more popular by the minute.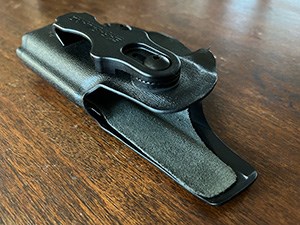 The first surprise, that I've never seen on any other holster in its class, is a suede lining. Yep, the inside of the holster is lined with a thin layer of suede that protects the finish on the gun, holds the gun a bit tighter than other holsters do, and makes for quiet draws and re-holsters. As a result, taking the gun out and putting it away is completely silent. And it's nice to know the finish won't get scuffed every time the gun comes in and out. I have no idea what this little feature adds to production costs, but it would be nice if every holster maker lined their holsters like this.
The second fun surprise was the retention system. It's not revolutionary, but how Safariland integrated it into the standard screw and paddle setup into the area below the trigger guard shows their design folks were thinking things through. The adjustment screw is recessed slightly so it won't snag on your pants, yet an Allen wrench can easily slip inside effortlessly.
Holding the Species to the belt is an atypically-shaped 1.5-inch clip that looks more like an animal bone — clever marketing from the Safariland group. The clip is cant and ride-height adjustable with a 3/4-inch slot and screw system that includes tiny teeth to help keep it locked in place.
The Species is primarily designed for appendix carry, but I wore it strongside, as I normally carry that way, and it performed well. It was easy to put on, stayed in place all day, and was removed easily at night. I wore it for several days to give it a fair workout and was thoroughly impressed with the comfort level and weapon retention. Inserting and extracting my Shield was easy and firm. Rock solid performance all around.
For a very reasonable MSRP of $44.99, the Safariland Species holster should be on your list of great IWB concealed carry options.