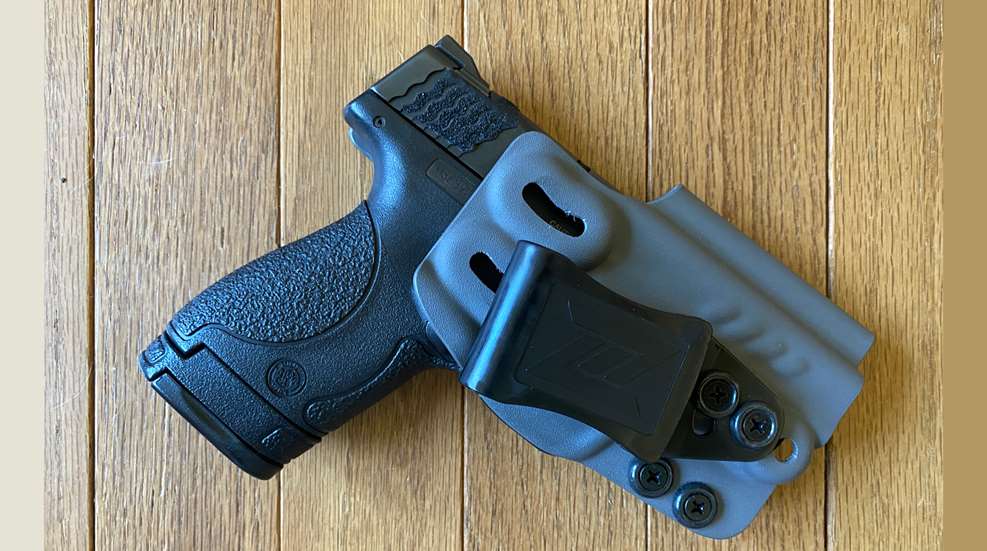 Recently, holster manufacturers have started to cram as many features as possible into their designs. From a sales perspective, this makes sense: add more value, list a higher price. The tricky part is how do you cram more features into something that is supposed to be small and easy to conceal? More features equal more bulk, right? Not necessarily, as evidenced by N8 Tactical's Xecutive Holster. This holster packs a ton of features in an easily concealed package.
The Xecutive starts with a basic Kydex taco shell design with an optic-ready cut so vital in today's market, with more gunmakers adding an optic option, if not outright supplying the red dot with the gun. You'd be hard-pressed to find a manufacturer that doesn't offer at least one optic-ready or optic-equipped gun in their product line. Holster makers must respond accordingly to suit this growing trend. N8 Tactical has.
Right out of the box, what struck me was the number of holes on the side of the holster. Four vertical holes and two horizontal curved slots fit a variety of fastener options. Mine came with the TacClip, a double-screw, bottom-mounted option that allows the clip to pivot from straight up to about 5 degrees back for slanted carry. That slight angle might not seem like much, but it makes a difference in draw stroke and print reduction. Clip options are wide, including DCC Monoblocks, IWB loops, and UltiTuck. For an extra bit of splash, you can get red Cerakoted clip hardware. Granted, with an IWB, nobody will see it, but you'll know it's there.
As soon as I opened the box, I looked at my three criteria for a good holster. Does it hold the gun securely? Yep. I shoved my unloaded Shield inside, flipped the holster upside down, and the gun stayed firmly inside. Retention is adjustable with two screws by the trigger guard cover, but the factory setting was perfect. Does it cover the trigger and trigger guard completely? Yep, no issues there.
And finally, can I reholster one-handed? Also yep, thanks to a solid Kydex design. The mouth stayed wide open while inside my waistline, allowing for easy reholstering. The Xecutive also offers a limited selection of laser and light cuts. Choose your make and model, and the light/laser dropdown will tell you if yours is available.
So far, the Xecutive only comes in gray. It's a nice gray, but I'd like to see more color choices. Again, it's an IWB, so nobody else will see it while it's on, but you'll know. Besides, it's fun to customize your holster, even a little. At $49.95, the Xecutive is an affordable option even if you don't spend 8 to 5 in the C Suite.