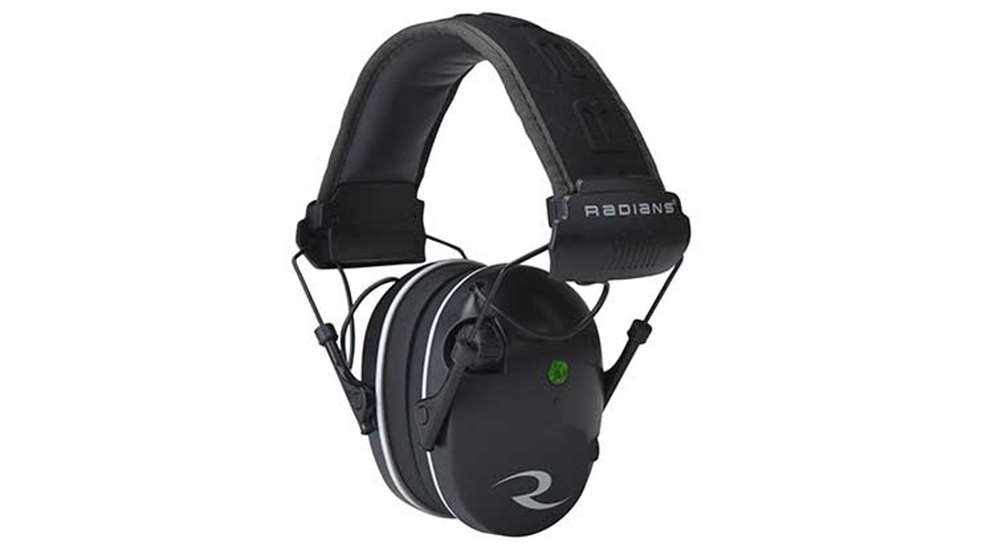 Radians
offers a wide range of safety equipment for hunters and shooters alike, and the new R-Series R3200ECS electronic earmuffs provide a new level of safety and protection for firearms enthusiasts looking to minimize hearing damage.
One of the drawbacks of conventional hearing protection is the inability of wearers of non-electronic muffs to hear range commands at times, leading to potentially unsafe scenarios where those who couldn't hear orders could inadvertently disobey commands from a range-safety officer.
In the field, traditional ear muffs don't allow hunters to hear the environment around them, preventing them from obtaining vital information about their hunting grounds while also making them oblivious to the extra noise they're generating.
The Radian R-Series R3200ECS electronic earmuffs avoid all of these issues through the use of electronics to heighten user sensitivity to low-level sounds while preventing hearing damage through the compression of sound waves that surpass 85 decibels, which according to the company, is the level at which hearing damage begins to be a possibility. Once a firearm is discharged, the muffs deaden the overall sound level for the duration of the shot and quickly revert to normal hearing once the report is past.
Other features of the Radian R-series muffs are designed to provide better user experience and improved comfort. The muffs are built using a set of tapered ear cups that have a low-profile exterior design in order to prevent interference with rifle and shotgun stocks. The muffs feature two independent microphones in the right and left cups that help users hear low-level sounds easily.
Other features of the muffs include ear cushions for comfort when wearing the devices for long periods of time. The band connecting the two cups are also adjustable in order to provide a custom fit for each wearer. The total noise reduction provided by the muffs is 23 decibels. The muffs also feature an audio jack that provides for the ability of audio devices to be plugged into the unit.
The R-Series 3200ECS ear muffs run on two AAA batteries and retail at a suggested price of $49.99.