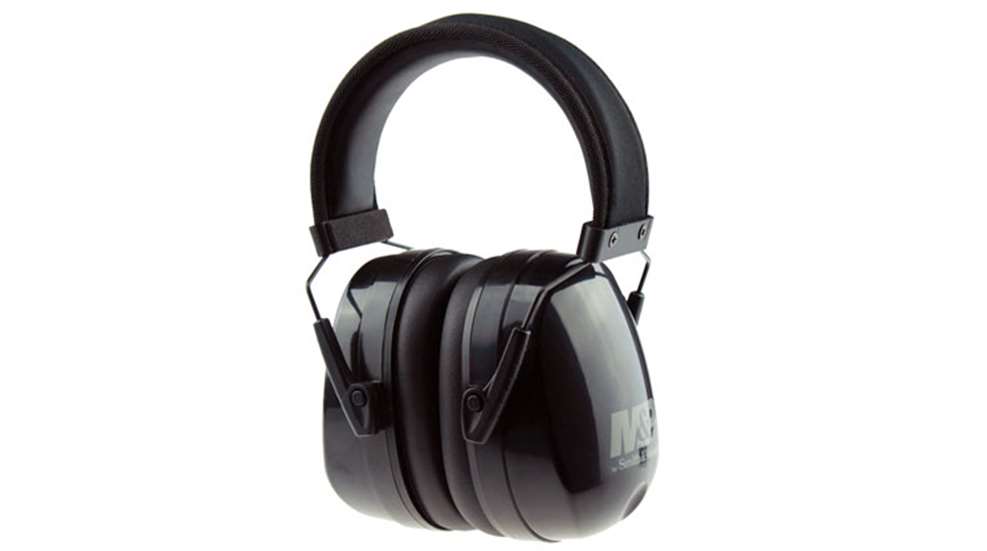 We all know to wear hearing protection along with eye protection at the range, right? "Eyes and ears" is one of the first commands given right after the safety lecture and range rules.
Radians M&P Performance Ear protection offers a 28 decibel noise-reduction rating, cushioned headband and generous ear cups to fully cover and protect the ears when on the firing line. Emblazoned with the M&P logo, you'll be able to pair them with M&P-branded eye protection for true brand loyalty.
I've had a chance to try out this earmuff-style hearing protection, and the unit is comfortable and works well. For once, I don't wind up with a telltale imprint of the wire headband across my head—and the cushions over the earpieces are flexible and work even over the arms of safety glasses. These worked so well I lent them to my son on our range trip last weekend, and he kept them on his head the whole trip.
MSRP: $39.99.