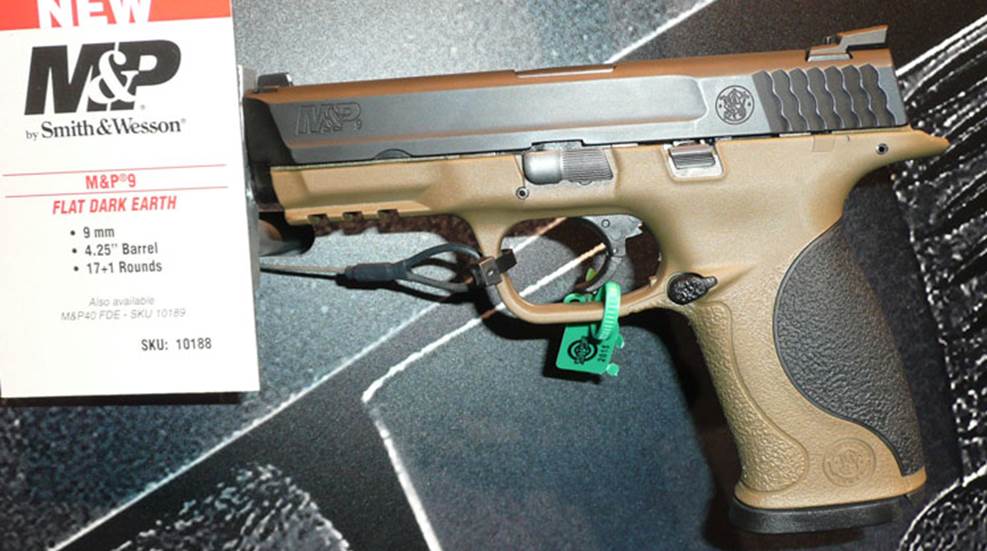 Smith & Wesson launched a line extension of the M&P family with the M&P9 in FDE. Both compact and subcompact versions are available in the new color. All specifications save color are identical to the original M&P.
With most major manufacturers offering handguns and rifles in color combinations outside the traditional blued, stainless, wood and black polymer, it's safe to say that color variations are more than a passing fad. While some of the more colorful variants seem to have faded from popularity, flat dark earth and gray seem to have taken hold especially well, and olive drag green is also a perennial favorite.
It's not surprising that, as technology and coloration methods improve and evolve, gun owners would prefer a more customized variant. The latest M&P from Smith & Wesson only reinforces that flat dark earth, among other new colors, is here to stay.