by
Shooting Illustrated Staff
posted on November 11, 2020
Support NRA Shooting Illustrated
DONATE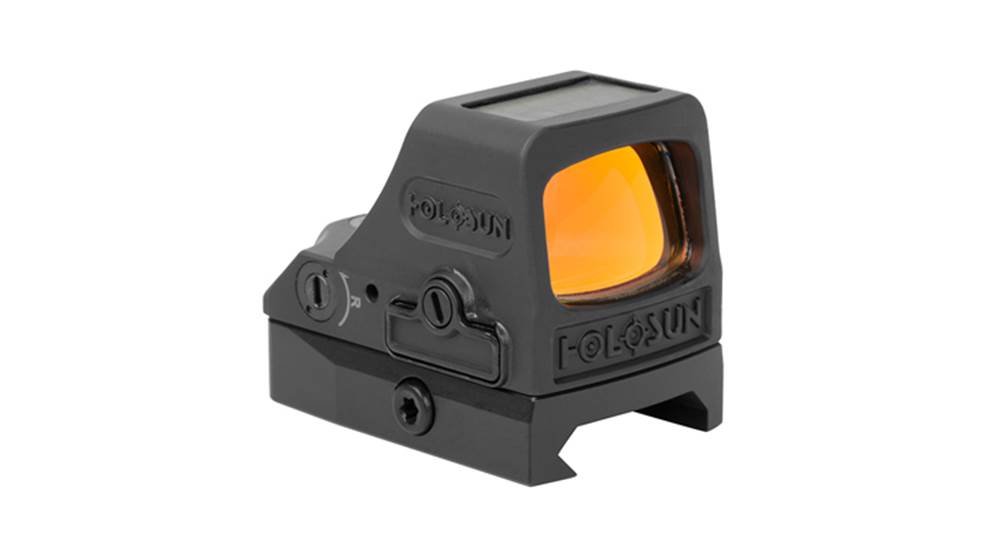 Holosun has a well-earned reputation for making quality optics at affordable prices. From open reflex sights for rifles and pistols to Picatinny-rail-mounted red-dot sights, Holosun packs a lot of features into every sight they make. Now the company is improving on that legacy with the new X2 series of pistol optics. These open reflex sights are based on the popular Holosun V2 series and include new and upgraded technologies that increase control and tactical abilities in the field.
The X2 series incorporates updated programming that improves performance and usability. The new Lock Mode is a key feature that prevents unintentional or accident changing of the sight settings while the firearm is being carried. The Lock Mode is a critical element of the new X2 design, and it ensures the settings are never inadvertently changed and are ready to go at any given moment.
The Lock Mode was adapted from Holosun's 2018-2019 L/M (Law Enforcement Model) pistol optics, and it has been incorporated with a new button configuration that combines for easier control of settings and prevents unwanted setting changes while carrying.
X2 Series pistol optics also feature Holosun's side-mounted battery for painless battery replacement without needing to re-zero the optic. Some X2 models are also available with Solar Failsafe and Shake Awake technologies which can dramatically increase the battery life of your optic. In addition to this, the X2 Series offers a variety of mounting options and reticle colors. X2 Series technology is currently available in the following Holosun optics:
HE598T-GR X2
E598T-RD X2
HS507K X2
HE407C-GR X2
HS507C X2
HS407C X2
HE507C-GR X2
MSRP for these new optics varies from $282.34 to $470.58, depending on model number and features. For more information on this new optics and other products from Holosun, please visit Holosun.com.