by
Shooting Illustrated Staff
posted on September 30, 2019
Support NRA Shooting Illustrated
DONATE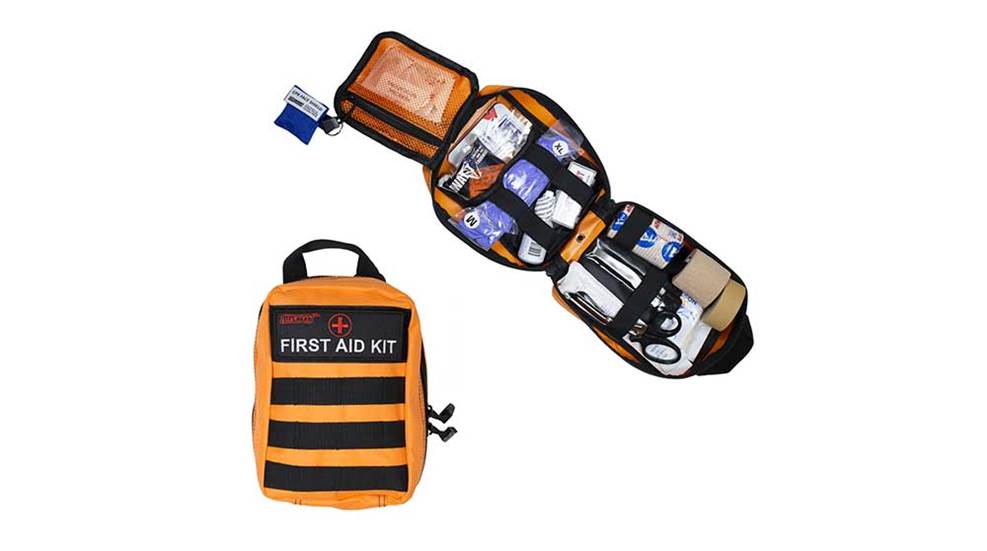 Accidents can happen, and they can happen anywhere at any time. To make matters worse, many hunters and shooters engage in their sport in remote areas located far from emergency medical help. It is also critically important to get effective care as quickly as possible after a potential life-threatening incident.

This is why DTL Gear is adding a new high-quality first aid kit made specifically for outdoorsmen to the company's product line. Designed to be able to help with almost any medical emergency in the field until first responders arrive, the kits are built around the emergency medical needs of shooters, hunters, campers, hikers, fishermen and other outdoor enthusiasts.

DTL Gear's President David Larson said, "A vast majority of first-aid kits I found being sold had one or more of three issues 1) Dangerous items were included 2) They don't include items which should be included or 3) They include low-quality items. I decided to make a first-aid kit for people who love the outdoors and solved these issues."

DTL Gear First-Aid Kit Features
·Lightweight and compact at 1 pound, 14 ounces
·Contains only high-quality items
·Includes a complete Emergency Bleeding Control Kit (IFAK) with tourniquet, chest seals, and gauze to stop major bleeding) along with standard first-aid products for more minor emergencies.
·Reduced ultraviolet signature on bandages (Most outdoor game can see in the ultraviolet spectrum. This helps prevent you from being seen.)
·Usable by one person on themselves, if needed
·Available in Red, Orange, Black and in a hard-plastic case
·Multiple means of attachment including belt, gear, hanging and MOLLE.
MSRP on the first-aid kits is $99.95 and more information is available at dtlgear.com.