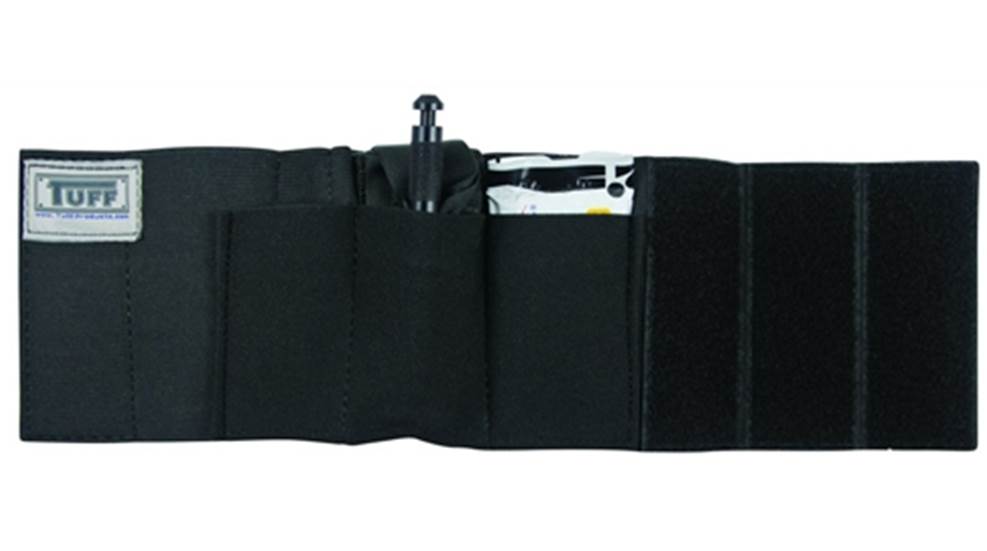 It's important to carry emergency trauma supplies along with firearms, but it's not always easy for plainclothes officers or permit holders. Enter the Ankle Tourniquet rig - to carry some models of tourniquet, along with gauze, gloves and clotting agents.
The Ankle Tourniquet Rig costs $30.50 and holds (not included) Quick Clot, Combat Gauze, Latex Gloves and a Soft-T Tourniquet or similar. And there's Free Standard Shipping on all USA orders!
Tuff Products has been manufacturing quality TUFF Products for over 10 years for the Firearm, Military, Hunting, Police and Law Enforcement Industry. We manufacture and sell under the Brand Names Cop Tuff, Edge or Tuff as well as OEM products under other large brand names that we can not disclose.
Tuff Products have been tested and are used by hundreds of agencies in some of the most Extreme Conditions by our Military, Federal (FBI/ICE), Sheriff, Corrections and Police Agencies Nationwide. Our Mission is to surprise you with product value; quality and fair price as well as provide great customer service before and after the sale.