by
Shooting Illustrated Staff
posted on April 27, 2022
Support NRA Shooting Illustrated
DONATE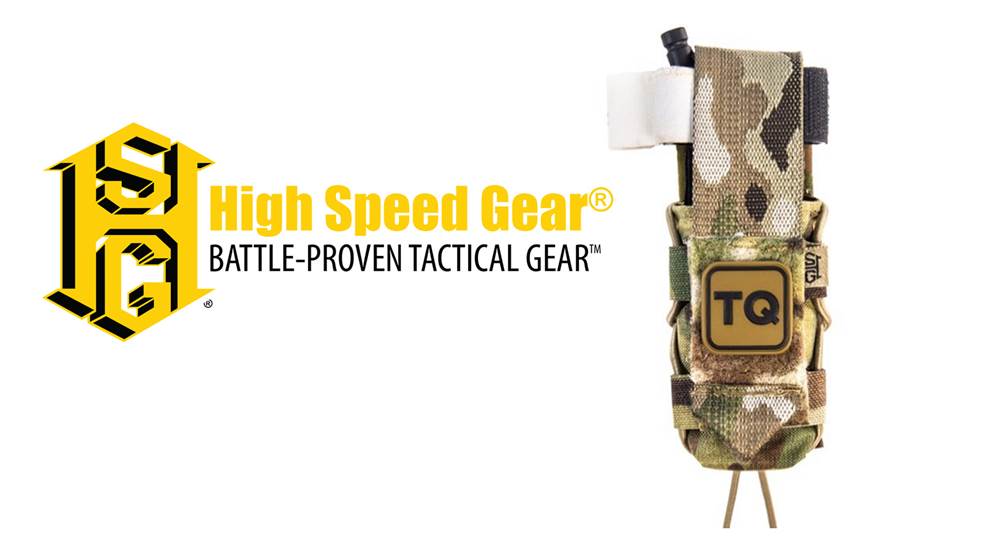 When you or a loved one has suffered a traumatic wound, a tourniquet can be the tool that literally saves a life.  Modern tourniquets and their recommended use as a medical intervention have changed significantly during the past 30 years. The events during the Battle of Mogadishu, aka the "Blackhawk Down" battle, initiated an examination of battlefield medical aid. During the subsequent Global War on Terror, new techniques and tools have been validated. 
Fundamentally, however, the key to using a tourniquet in an emergency is having one on hand. For many people, this is the sticking point – having one on hand when the need arises.
High Speed Gear aims to resolve that problem for hunters, law enforcement officers, members of the armed forces and anyone else with some PALS webbing to attach a MOLLE compatible pouch. Called the Tourniquet TACO, the heavy-duty pouch is made of nylon and comes in a range of colors including the MultiCam camouflage pattern. The pouch comes with HSGI Clips for securely attaching your Tourniquet TACO to a backpack, plate carrier or battle belt.
Comp-Tac Holsters, a division of High Speed Gear, also offers a pair of tourniquet holders. Called the Kydex Tourniquet TACO and Slick Tourniquet TACO, these units use hard shells for increased durability. They attach to your gear using a MOLLE-compatible system. The system also allows for attachment to many duty belts. These Kydex models do not have MultiCam as an option, but they do add red as a color selection. Red is often used to visually identify medical gear and may be useful in a range of applications.
Learning the proper use of a tourniquet is easy, and programs like Stop the Bleed are available to teach everyone how to save lives with them. You just have to have one with you when it is needed. The Tourniquet TACO, Kydex Tourniquet TACO and Slick Tourniquet TACO are all available for $42 each from High Speed Gear at highspeedgear.com.