Support NRA Shooting Illustrated
DONATE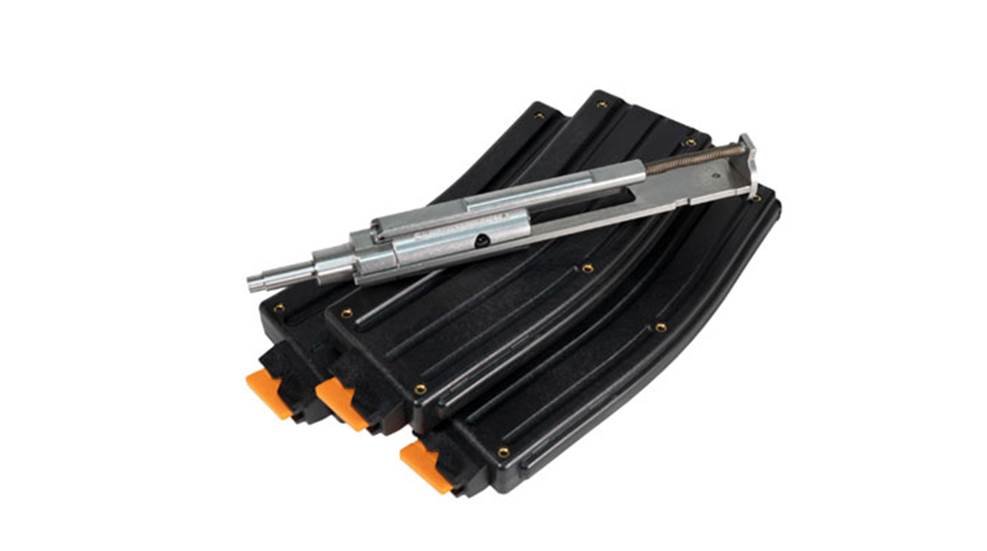 CMMG is known for making a variety of firearms and gear, especially its conversion kits for the AR-15 which allow a stock AR to shoot different calibers. Now the company is adding to its line of .22 LR Conversion Kits with the addition of the new Mk57 .22 LR AR Conversion Kit for their AR-15 upper chambered in 5.7x28 mm. The kit will allow you to convert your CMMG 5.7x28 mm upper receiver group into a .22 LR by swapping the bolt-carrier group, paired with the 5.7x28 mm upper and any Mil-Spec AR-15/Mk4 lower receiver, while using a dedicated CMMG .22 LR magazine.
The Mk57 .22 LR Conversion Kit is designed to be used with all CMMG Mk57 5.7x28 mm upper receiver groups and bolt/barrel combinations when paired with any Mil-Spec AR-15/Mk4 lower receiver. CMMG offers Mk57 5.7x28 mm complete uppers in 5-, 8-, and 16-inch barrel lengths, and with the Mk57 Conversion Kit, you can enjoy all the fun of the AR platform but with the reduced recoil of the .22 LR cartridge.   
Converting any CMMG Mk57 upper to shoot .22 LR is a great way to reduce cost with each pull of the trigger, all while reducing recoil and muzzle flash. Anyone who is interested in 5.7x28 mm but concerned about ammo prices, can take advantage of cost-effective rimfire training. It's the ultimate tool for young or first-time shooters. The Mk57 Conversion Kit comes with a dedicated bolt-carrier group and either one or three 25-round magazines. For gun owners residing in states with magazine capacity restrictions, the Mk57 .22 LR Conversion Kit can be purchased with either one or three 10-round magazines.
MSRP for the Mk57 .22 LR Conversion Kit with one magazine is $199.95 and the MSRP for the kit with three magazines is $229.95. For more information on the Mk57 .22 LR Conversion Kit and other products from CMMG, please visit cmmginc.com.