by
Shooting Illustrated Staff
posted on December 29, 2020
Support NRA Shooting Illustrated
DONATE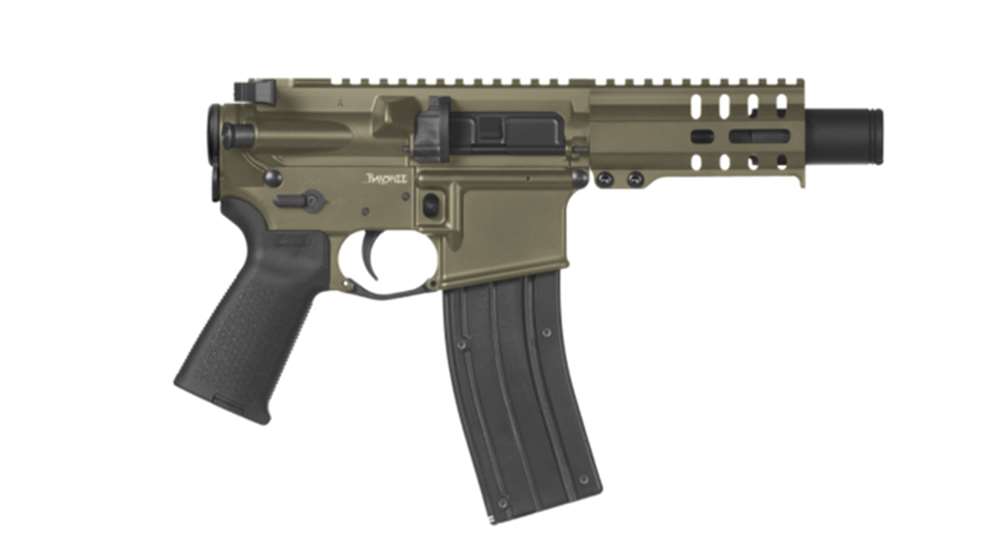 The AR platform is adaptable to a wide range of calibers and firearms styles. One of the most-recognizable characteristics of the AR is its rear buffer tube, which houses the buffer spring assembly in many versions of the AR. Now CMMG is introducing their shortest and most compact Banshee line of firearms to date. This new line-up of guns is chambered in .22 LR and features a capped lower receiver that has no buffer tube or receiver extension.
The ultra-compact line of Banshee firearms is made possible by their new .22 LR End Cap, which is a new way to transform your .22 LR AR-15 build. The .22 LR End Cap is a great way to shorten your .22 LR AR-15 build, as it eliminates the need for a receiver extension and buffer assembly. The .22 LR End Cap is compatible with all CMMG .22 LR AR Conversion Kits, as well as any AR-15 that uses a dedicated CMMG .22 LR bolt carrier group and barrel.
The .22 LR End Cap is available in two variations. The standard model has a smooth exterior and CMMG logo and QD model has an attachment point machined into the exterior for attaching a QD sling. Installing either.22 LR End Cap is easy, as is securing to the back of the lower receiver instead of the buffer tube using a ⅜-inch hex wrench.
Banshee lower groups and complete Banshee .22 LR pistols are also offered with the .22 LR End Cap preinstalled. the Banshee 100 Series comes with the .22 LR End Cap logo and the Banshee 200 and 300 Series come with the QD End Cap. The .22 LR End Cap with CMMG logo can be purchased separately for $24.95, and the QD End Cap is available for $29.95. MSRP on the complete Banshee pistols ranges from $799.95 to $1,024.95. More information on these products and other gear from CMMG is available at cmmginc.com.