The new Ruger 10/22 Target Lite is the company's latest flavor of the more than 5 million 10/22s it has sold since 1964, but this spicy dish offers something different to satisfy America's insatiable rimfire appetite—a time-tested recipe base gently blended with fresh ingredients in a presentation guaranteed to please enthusiasts of all ages. It's unmistakably modern fare, and while not quite the gourmet dish offered by some customizing bistros, it's much healthier on a budget with surprisingly close performance.

If there are any additives in the 10/22 recipe that has allowed it to maintain its shelf life, it's the Ruger-designed receiver. It works with amazing reliability and has done so for more than five decades.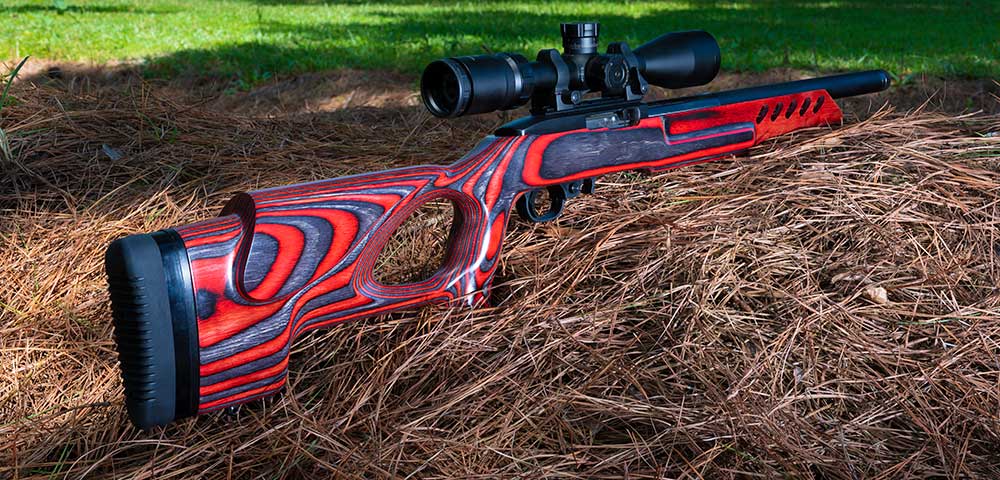 The tested gun suffered no hiccups or stoppages in more than 300 rounds, despite no cleaning during the sessions. It's what shooters have come to expect from the company's popular blowback semi-auto. It's not a finicky eater when it comes to the .22 LR ammo, although the manual does warn "Stingers," which have a longer case, should never be used because there's a chance of them getting stuck in the tighter 10/22 Target and Tactical chambers, "…which can result in a hazardous ruptured case…"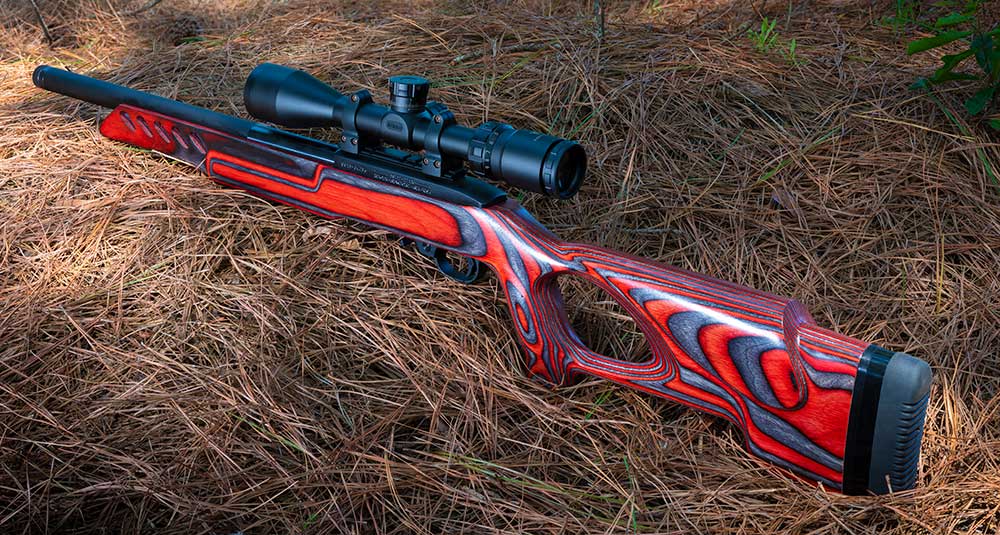 Ruger's patented rotary 10-round magazine never fails to please. It's easy to stuff, feeds flawlessly and has undoubtedly played a big role in keeping this platform a shooter favorite. The Ruger 10/22 Target Lite comes with one of the underrated all-stars, but 10 rounds disappear fast. The company wisely offers 15- and 25-round BX magazines when you're ready to upgrade. The magazine release has been extended in the Target Lite, making reloads fast and sure, regardless of their capacity.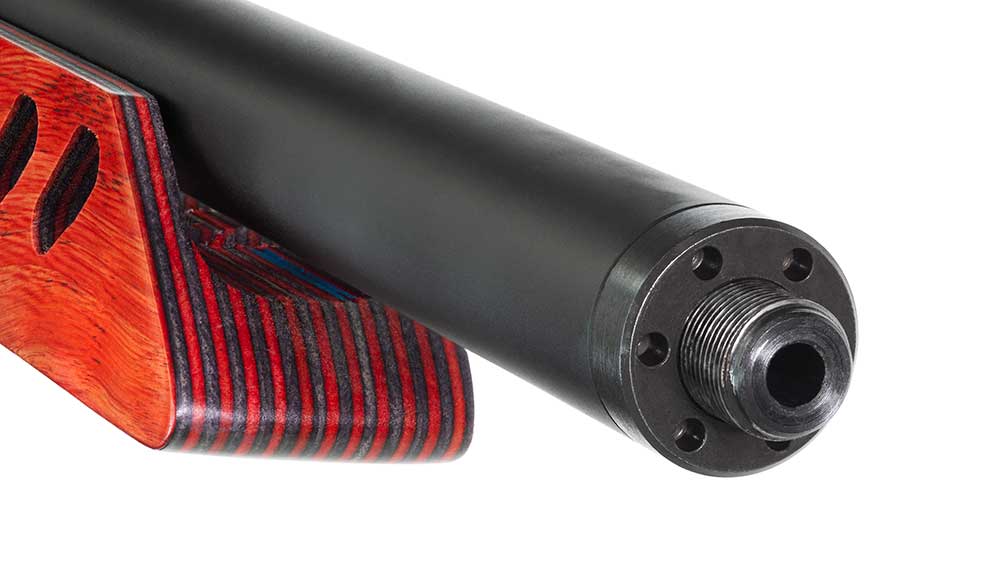 The Target Lite's barrel has a bull profile and measures .920-inch in diameter from stem to stern. It's cold hammer-forged carbon steel, with a 1:16 RH twist.

To reduce heft and live up to the "Lite" name, steel has been pared from the barrel's exterior—with the exception 4 inches at the chamber—and replaced with 6061-T6 aluminum. The fit is flush and the slightly different gloss at the junction are just noticeable enough to provide the gun a customized, racy look.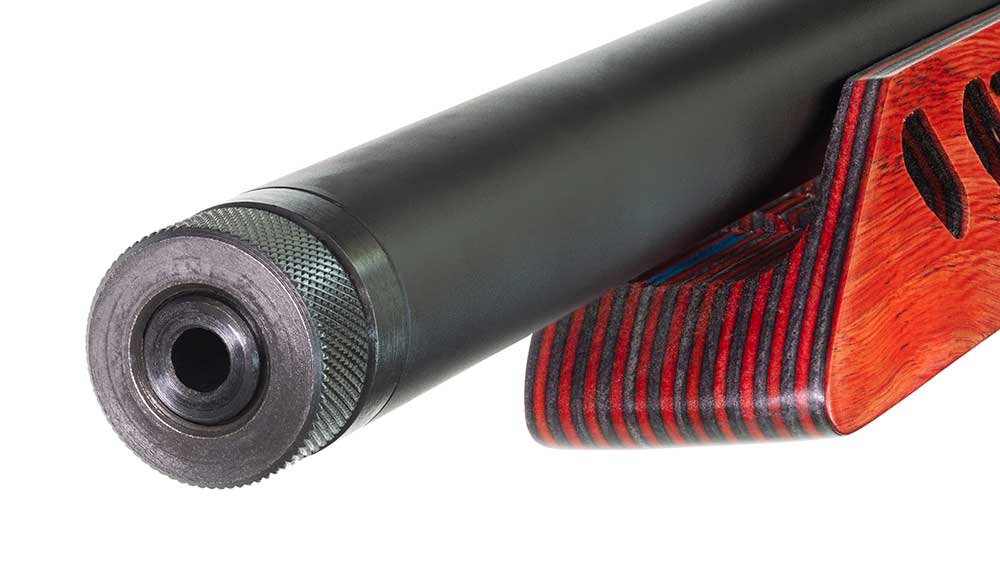 The barrel is also threaded to accept muzzle devices. The rifle ships with a flush-mounting thread protector and underneath it is a tensioning nut—pre-torqued at the factory to its optimum accuracy setting and it anchors the aluminum sleeve firmly in place.

It's important to note this barrel approach has already been proven reliable in the Ruger 22/45 Lite and the 10/22 Takedown Lite. It saves weight, yet still provides the kind of stability to hit 10-rings at distance. It's a modern metallurgical mix unheard of when shooters first discovered the 10/22.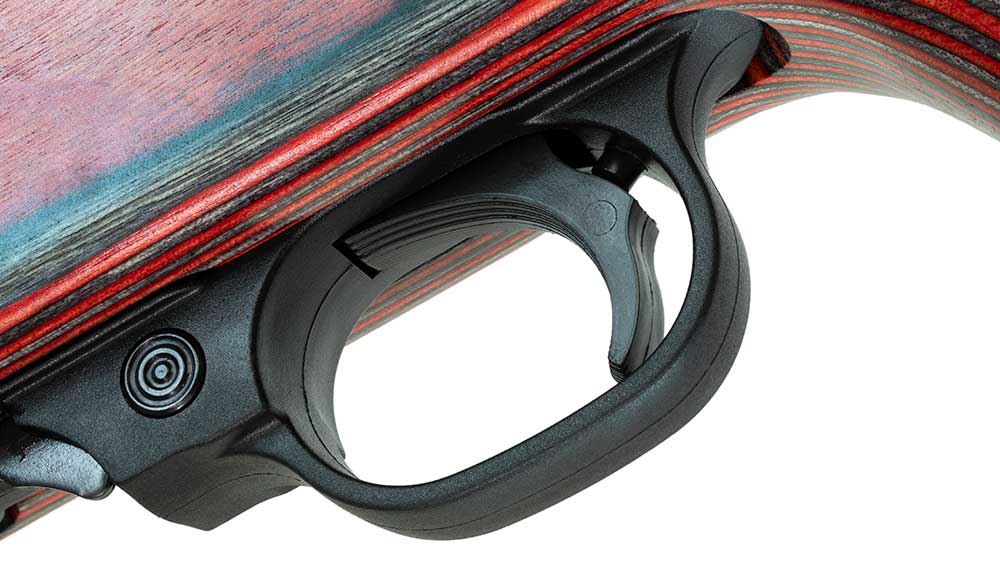 Ruger's BX trigger is equally amazing, and a marvel for blowback rimfires. It's offered by the company as an aftermarket option that arrives in an easy-to-install self-contained glass-filled polymer module, but it come standard on the Ruger 10/22 Target Lite.

There's no creep, break is crisp and clean and it's one of the best factory units I've experience. Advertised factory let-off weight (which is pre-set) is 2.5 to 3 pounds.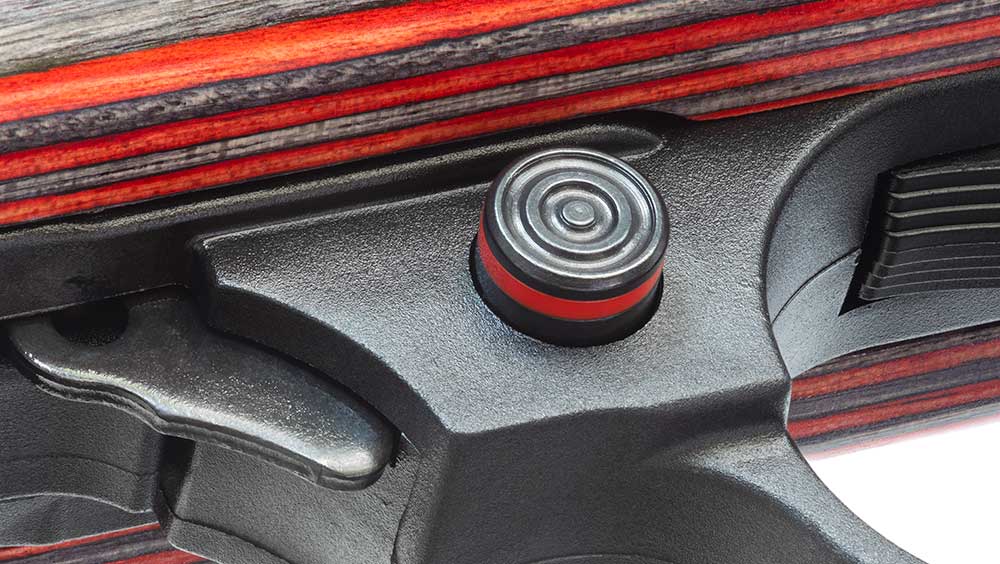 To put that to the test, a Lyman Trigger Pull Gauge with snap caps were employed. Average (population mean) for 10 pulls was 2.51 pounds and standard deviation in the results was .15 pounds. Methodology—I didn't remove the rubber recoil pad—accounts for a few of the results dipping below Ruger's prescribed pull weight, but no matter how you look at it, it's refreshingly consistent and light for a semi-auto rimfire. A crossbolt safety is found at the front of the triggerguard.

The laminated, thumbhole stock is a head turner at the firing line. It's also comfortable in use and the flat fore-end helped greatly when shooting from prone, as did the flat-bottomed grip.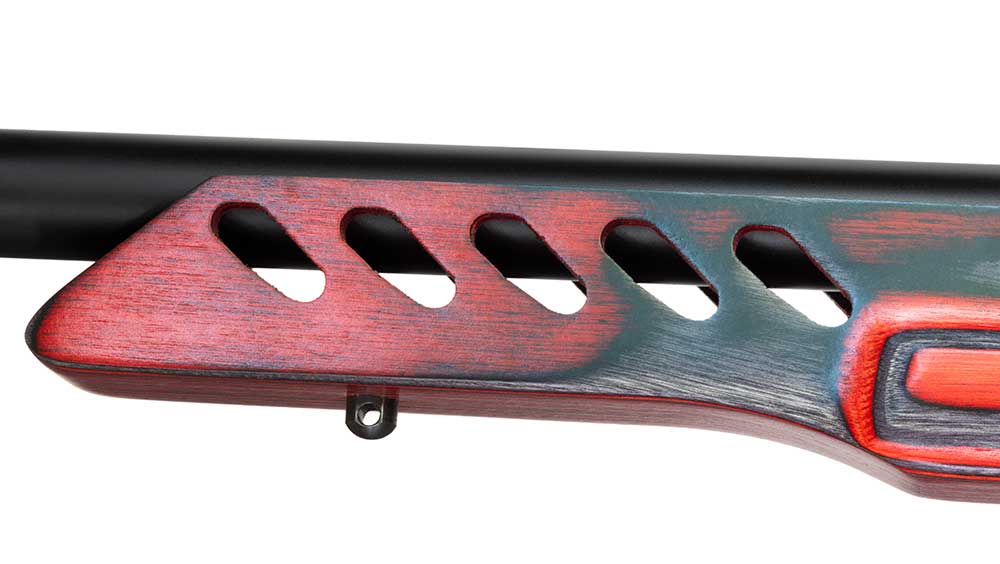 A racy, red finish isn't exactly my first choice, but everyone who saw it commented on the looks. The five vertical, shark-like "gills" on each side to aid cooling during long range sessions at the fore-end also drew a lot of attention. Swivel attachment points fore and aft were overlooked by gawkers.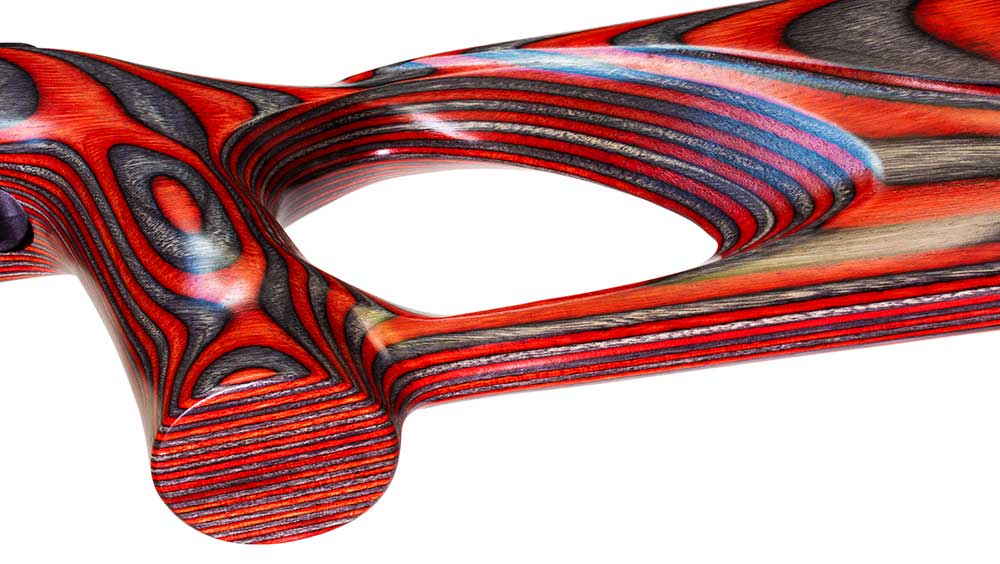 There are no sights on the gun as it comes from the factory, but the receiver is tapped for scope mounting. It comes a Weaver-style base with all required hardware. It will work on tip-off style mounts as well.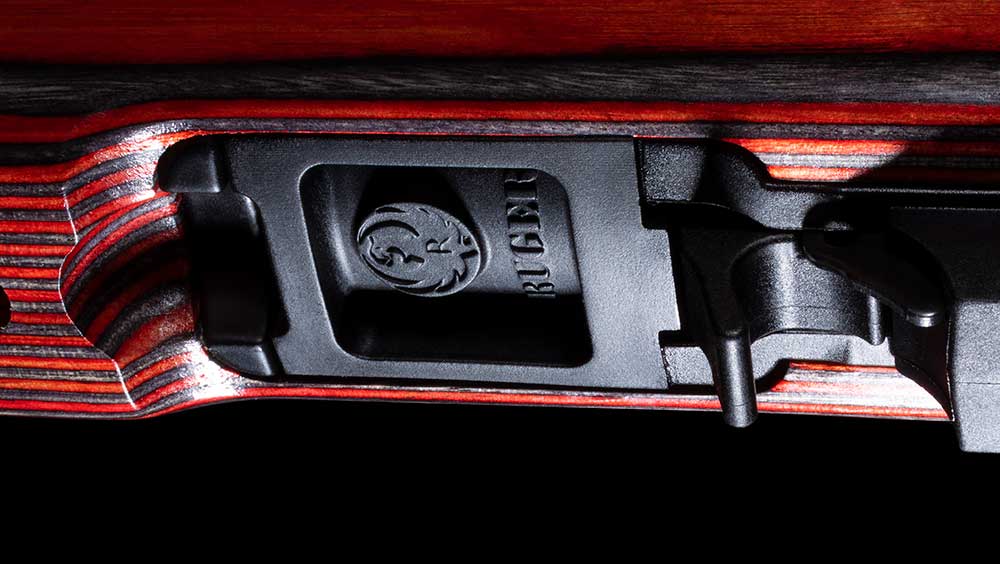 For testing, I mounted a Nikon Black FX1000 4-16x50 mm riflescope. Overkill, but I wanted really give the gun a workout and see if the advertised 50-yard minimum parallax was fiction (it's not, by the way).

Length-of-pull is adjustable, thanks to spacers at the buttstock. The 10-year-old grandson who joined in part of the testing was comfortable with the stock setup, so no changes were necessary.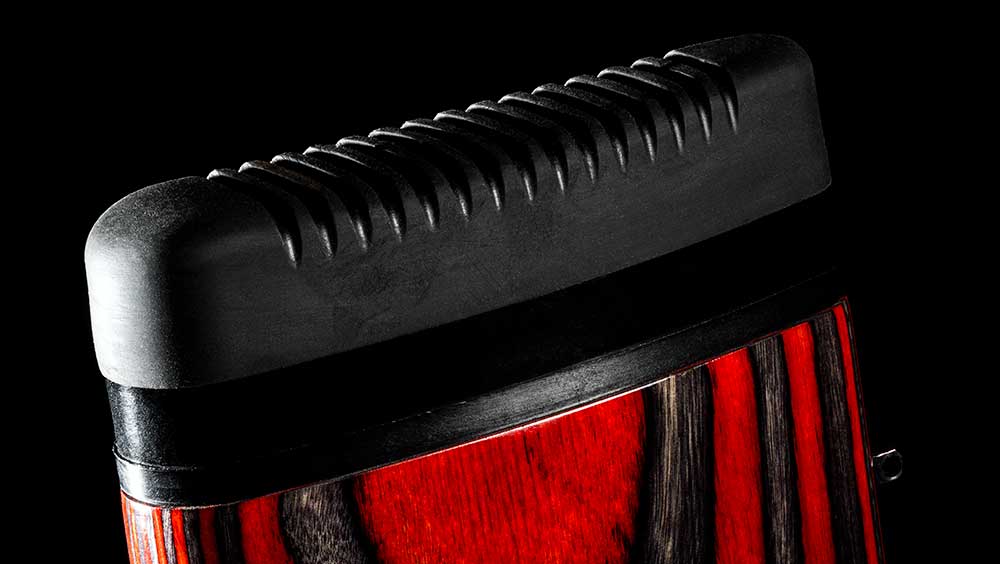 Despite all the Ruger 10/22 Lite's features, range sessions left a slightly bitter taste in my mouth. There's no denying the gun is awesome and perfect for today's market. Unfortunately, my skill falls slightly short of really realizing its full potential. Without fail, every five-shot group would produce an outlier at random intervals, with no other explanation than user error. I'd like to think I'm pretty good at 50 yards, but four-shot groups hovering at the 1-inch range changed to 1.5 inches when the flier was included. The barrel wasn't even getting warm.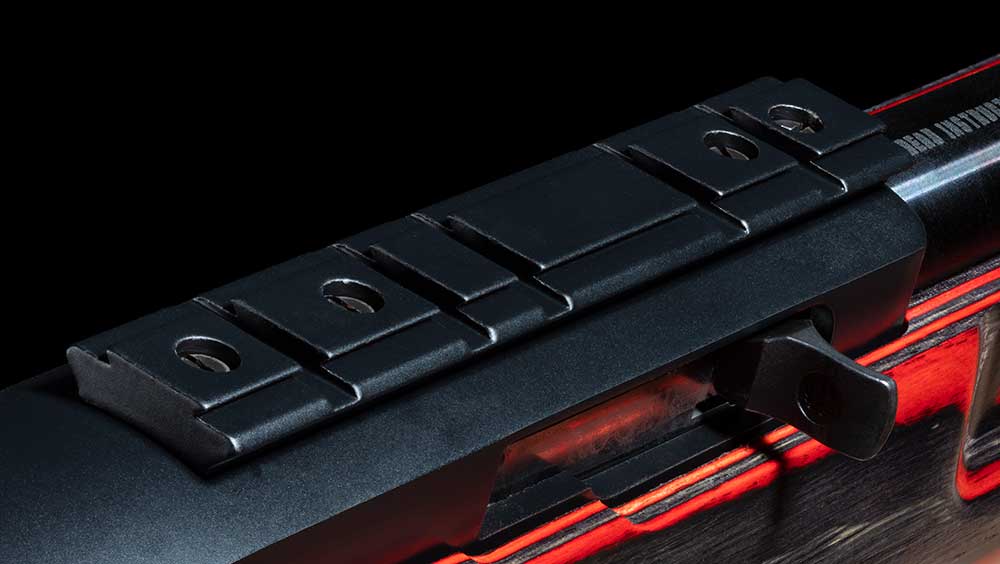 The Ruger 10/22 Target Lite's still sweet, though, even when your technique needs a little polish.