Support NRA Shooting Illustrated
DONATE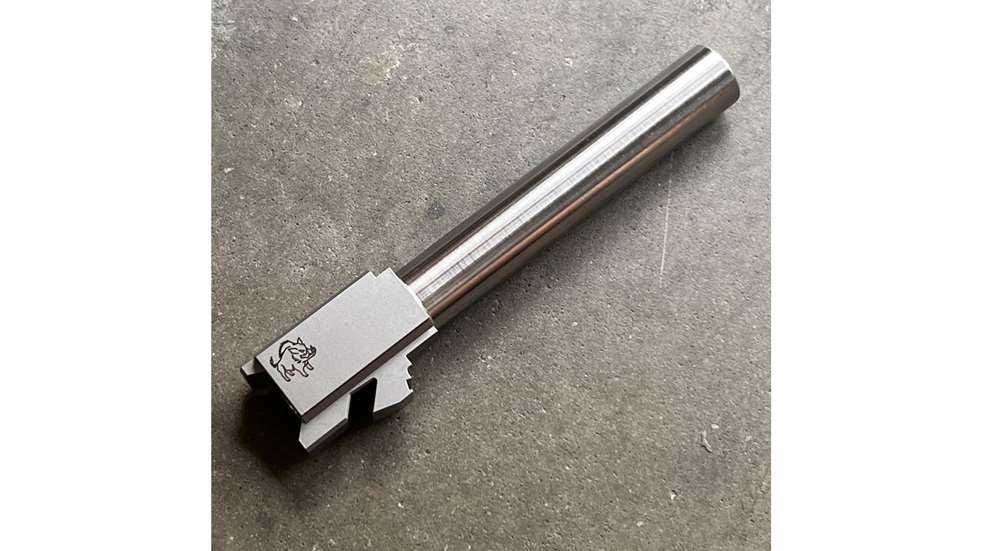 For the past 2 decades Boresight Solutions has been known as one of the pioneers of polymer-frame pistol customization. Now Boresight has recently released a new line of aftermarket drop-in precision barrels for Glock handguns: The Boresight Solutions Advantage barrel. The Advantage barrels are currently available for most 9mm models and generations of Glock pistols, but other calibers and threaded versions are also in the works.
Boresight Solutions Advantage barrels are machined from 416R chromium stainless steel, which was chosen due to its high tensile strength, ability to resist corrosion and provide superior chamber support.  Boresight's Advantage barrels also have external longitudinal flutes which provide a slight reduction in weight, improved rigidity, faster cooling and clean aesthetics. Additionally, these barrels are double-honed (rough & finish) to a minimum surface roughness average (RA) of 16. Each Boresight Solutions Advantage barrel is manufactured to have a final dimensional standard of approximately 0.003 inches. Each barrel is individually inspected for proper groove dimensions and broach finish.
According to Ben Simonson, the founder and helmsman of Boresight Solutions, the limiting factor for mechanical accuracy in a Glock pistol boils down to the barrel. Simonson adds, "Customizing your Glock via grip work, better trigger, upgraded sights, or even optics does not make it any more accurate than it currently is. It just makes it easier for you to extract the accuracy that's already there. The only way to make your Glock more accurate is to give it a more accurate barrel. While some fitted aftermarket match barrels do provide a slight increase in accuracy compared to a comparable quality drop-in barrel, I feel that the slight improvement in accuracy from a fitted barrel is not worth the potential loss of reliability, specifically in a sidearm meant for duty/carry use.  That's why our Advantage match barrels are designed to be 100-percent drop-in."
Retail pricing for Boresight Solutions Advantage barrels starts at $195 and are 100-percent American-made in Florida. For additional information and purchasing options, please visit Boresight Solution's website at boresightsolutions.com.