by
posted on January 21, 2022
Support NRA Shooting Illustrated
DONATE
Okay. I think we're going to make it. After three full days of 10+ miles (seriously. I've been tracking it) on the show floor, we can see the end in sight. The third full day of SHOT Show 2022 is in the books now, and here's another group of cool things we saw on the show floor.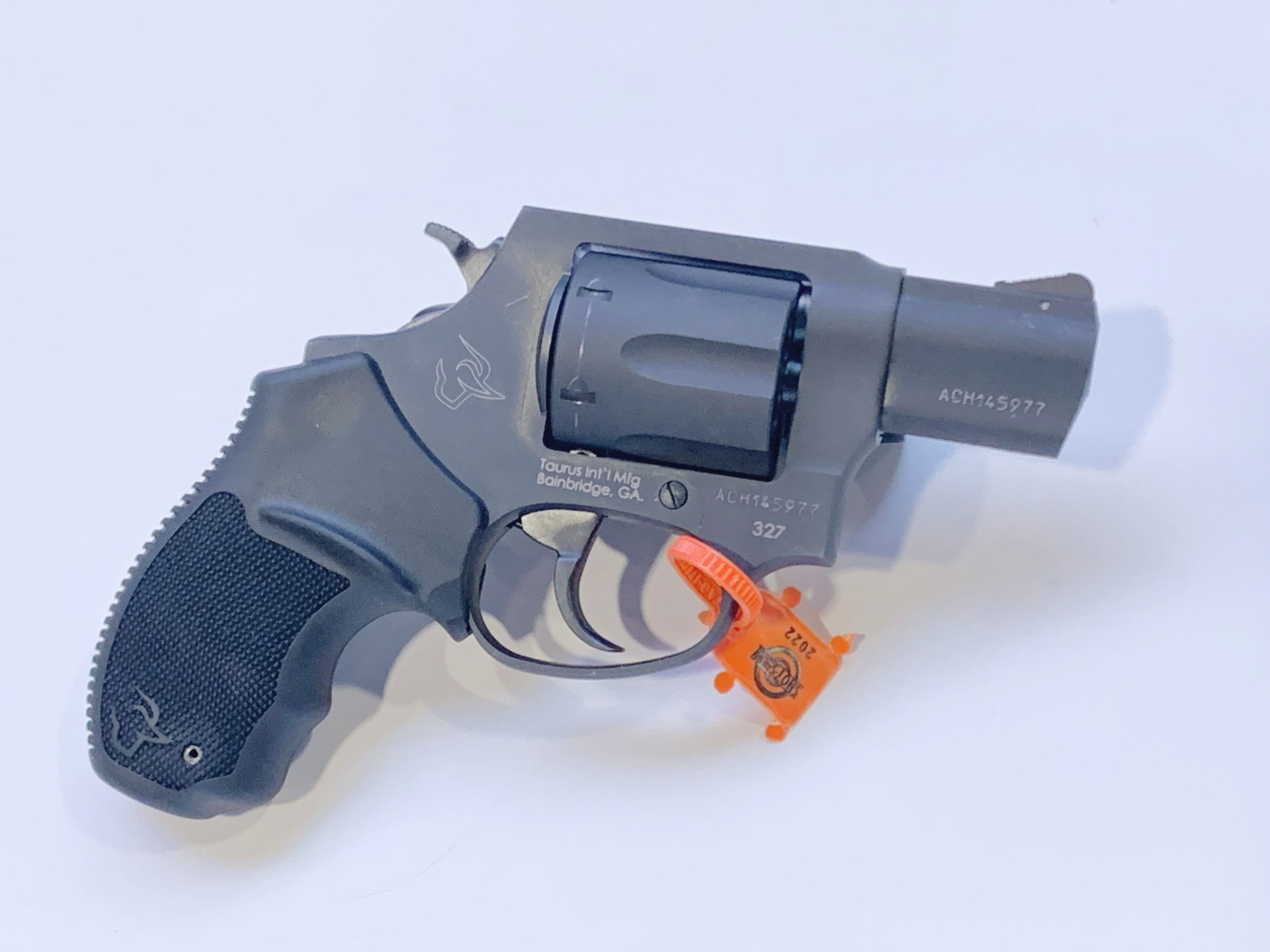 Taurus Model 327
I've gotta admit, it was surprising to see the Model 327 show up in Taurus's new-for-2022 section. While the .327 Fed. Mag. might be a favorite caliber for our Ammo editor, it hasn't really caught on all that much with the general public. Sure, some of it has to do with it being a revolver cartridge, and wheelguns just aren't as popular as micro-9 mm pistols these days. So, seeing Taurus come out with a carry-friendly pistol in this chambering was a ray of hope that this excellent round might just catch on. MSRP: $371.05.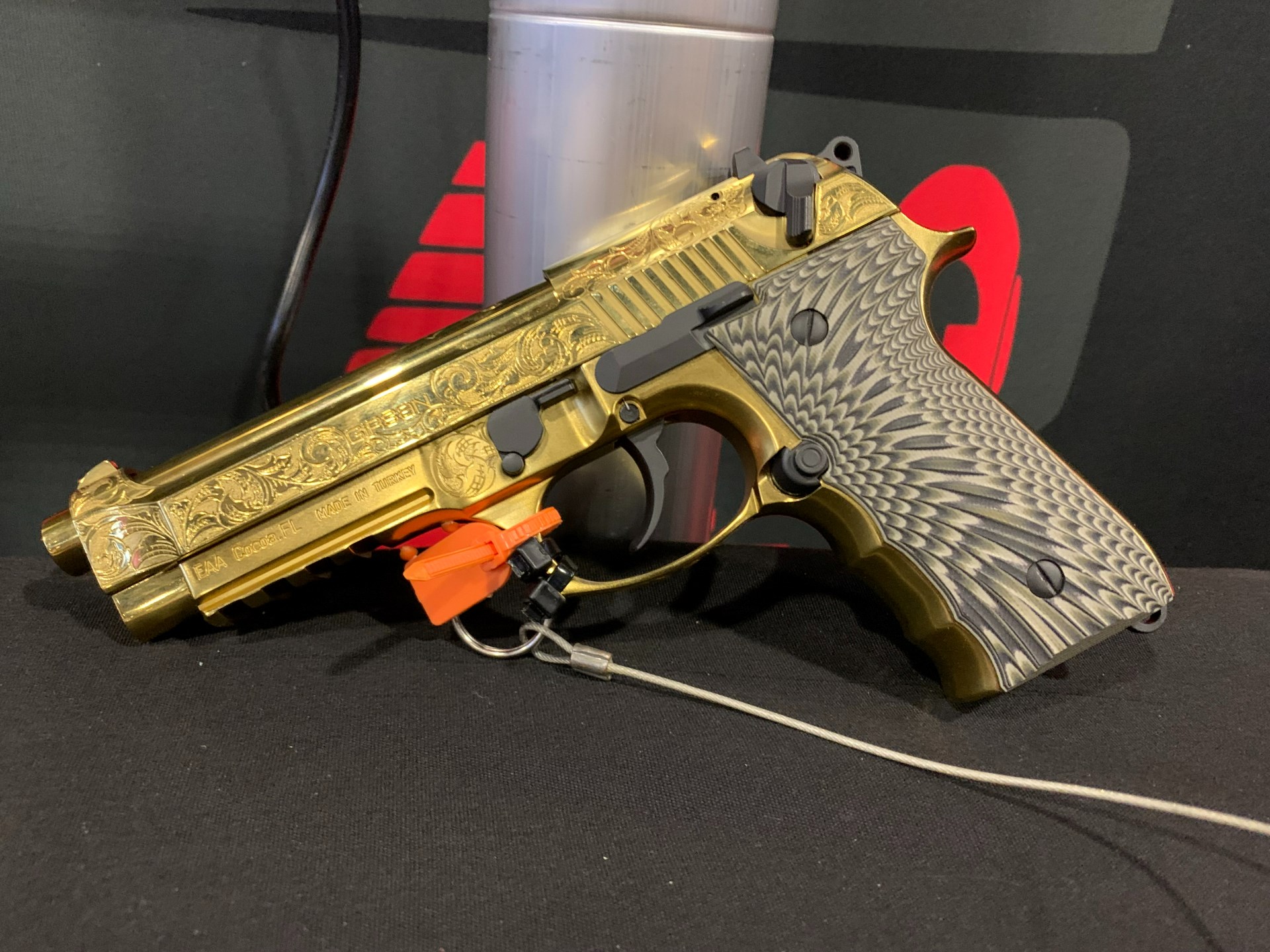 EAA Regard MC Deluxe
While I'll admit that the initial reason for stopping to grab a shot of the Regard MC Deluxe was the eye-catching gold finish along with the engraving, after talking to the folks at EAA Corp., it's actually an impressive pistol in its own right. The obviously inspired-by-Beretta-92 design has a host of upgraded features such as the accessory rail on the dustcover, G-10 grips, contrasting sights (white rear dots and red front dot) and two very surprising features: The engraving is done by hand, and the MSRP is $745.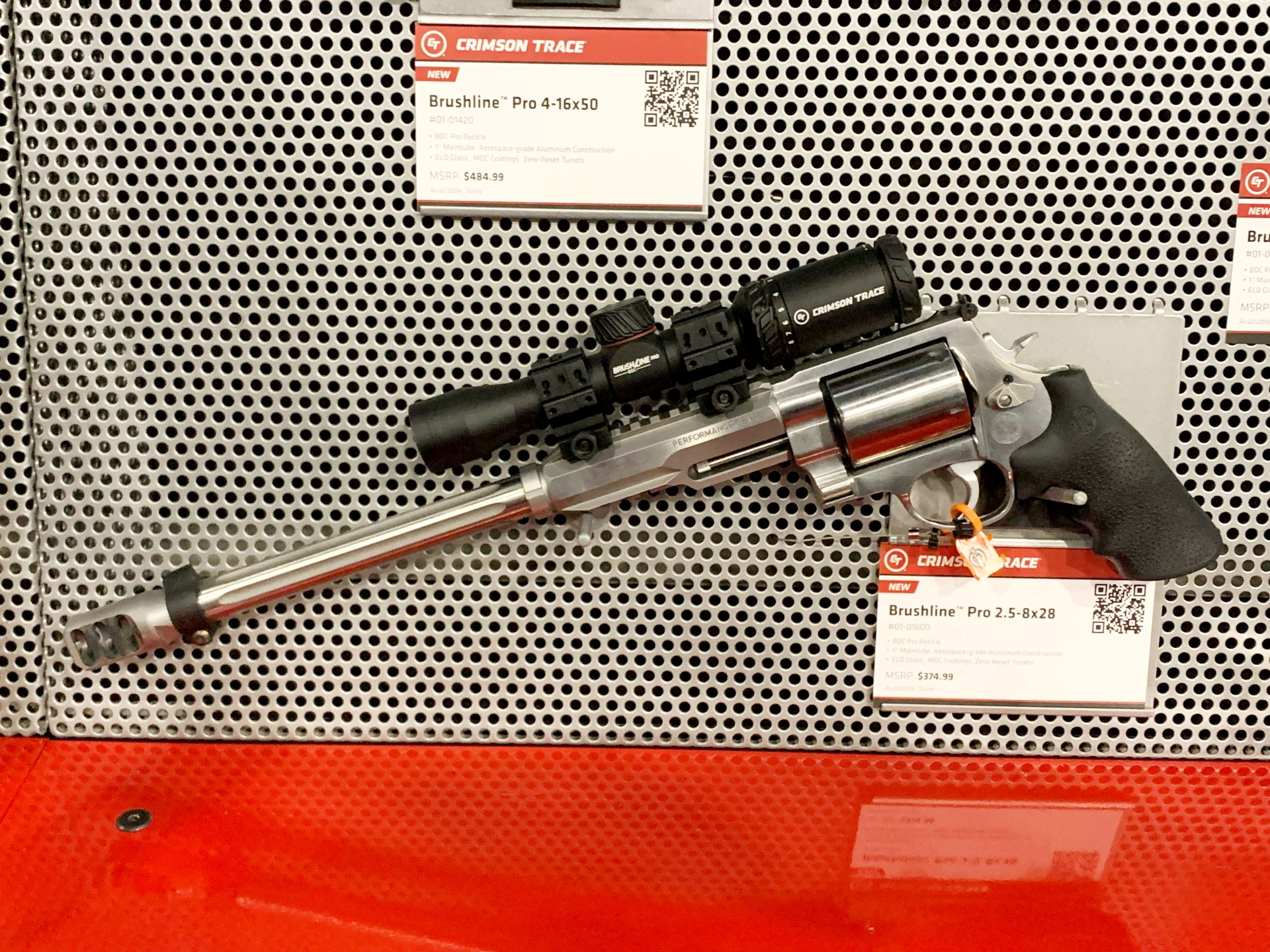 Crimson Trace Brushline Pro 2.5-8x28 mm Scope
Okay, okay, while the Crimson Trace scope certainly is cool (it offers a BDC Pro reticle, 1-inch maintube constructed of aerospace-grade aluminum, ELD glass and zero-reset turrets), it was the combination of the scope plus the massive Smith & Wesson X-frame revolver. Yes, that's a .460 S&W Magnum revolver with a 14-inch barrel. And a muzzle brake. Yes, a muzzle brake. On a revolver. I guess if you're hunting runaway dumptrucks, that's the rig you want. For times when you want to make absolutely sure no one can ever say, "you didn't bring enough gun" … MSRP: $374.99 (for the scope. The gun's a LOT more...)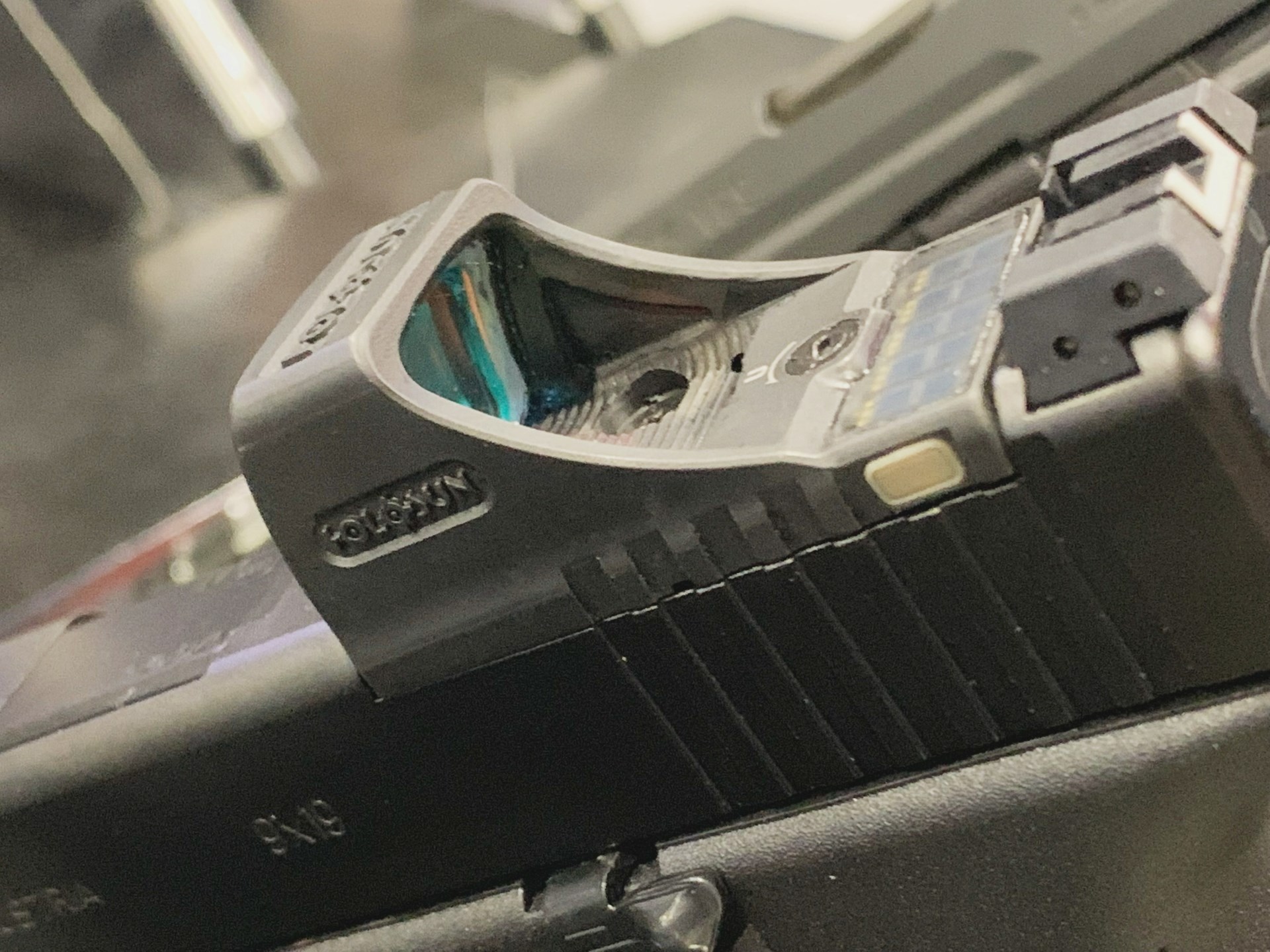 Holosun SCS-MOS
One of the big things people were talking about on the show floor was the new line of pistol-mounted red-dot sights from Holosun. Now, Holosun's been on fire lately, dropping all kinds of new red dots for all kinds of conditions, but what was especially interesting about these sights was not that they don't even use a conventional battery (it's a Lithium-ion battery powered by the solar panel). No, it was that they were designed to mount directly to the optics-ready versions of popular pistols. In the case of the SCS-MOS, naturally, it mounts directly to the MOS cut, meaning you don't need a plate. Very slick indeed, and eliminates one of my concerns about the MOS series, namely the extra set of screws needed. MSRP unknown at present time, but should be priced similarly to other Holosun offerings.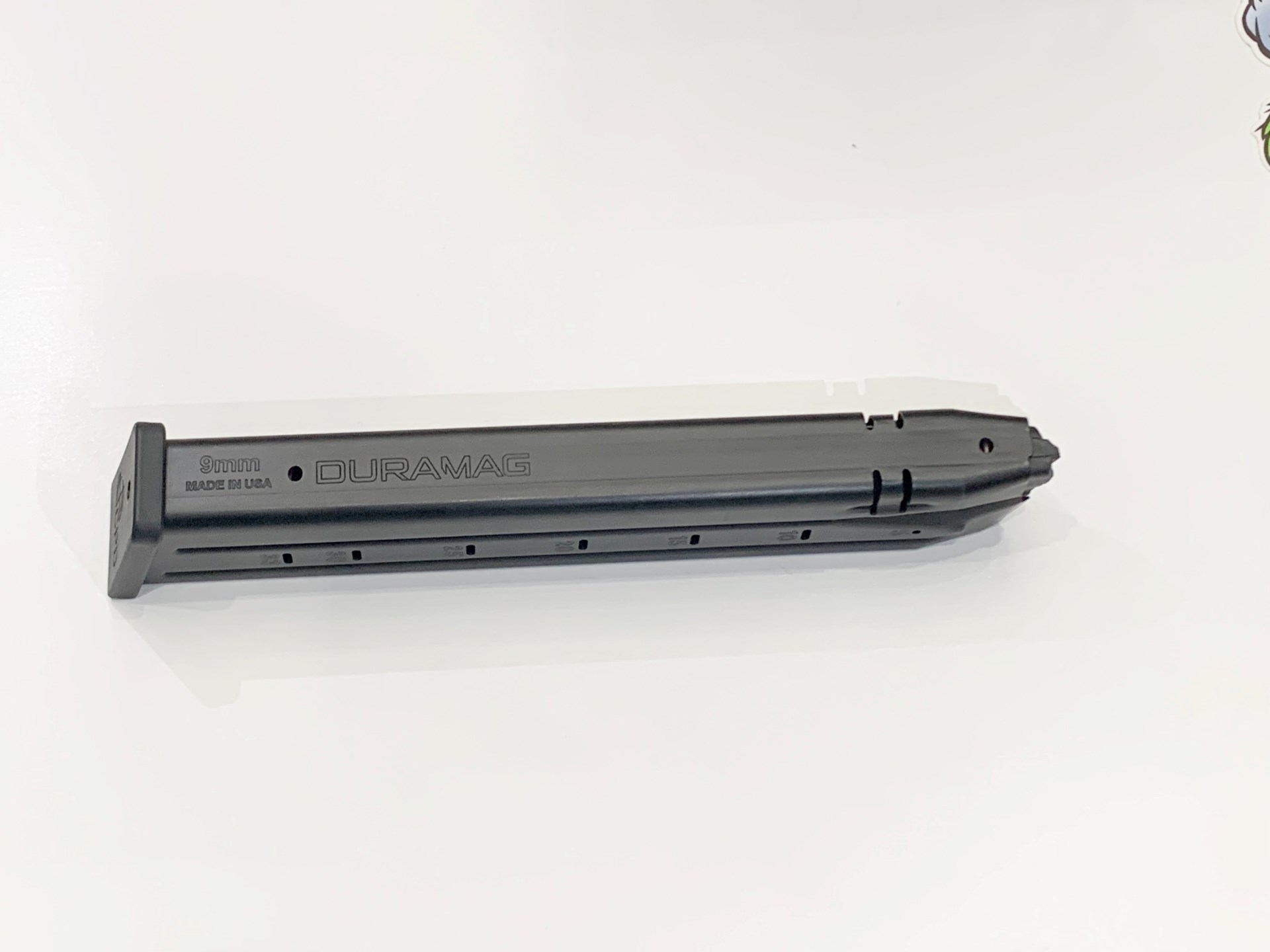 DuraMag Glock magazine
Wait. Is that? Really? A metal Glock magazine? Walking by the DuraMag booth, a metal magazine caught my eye. Huh, I said to myself, they've come out with an extended M&P magazine. Cool! It wasn't until I talked to the folks there that I discovered that, no, it wasn't for the M&P, it was for the Glock. Magazines will be available in 15-, 17- and 33-round-capacity variants, and there will be +6-round extensions available for all three sizes as well. Oh, and the floorplates can be removed without tools (or, presumably, taking off half your fingernail…) MSRP is currently TBD, but is expected to be competitive with Glock OEM pricing.
Okay, only one more day to go for SHOT Show 2022. Stay tuned for more cool stuff we find tomorrow!