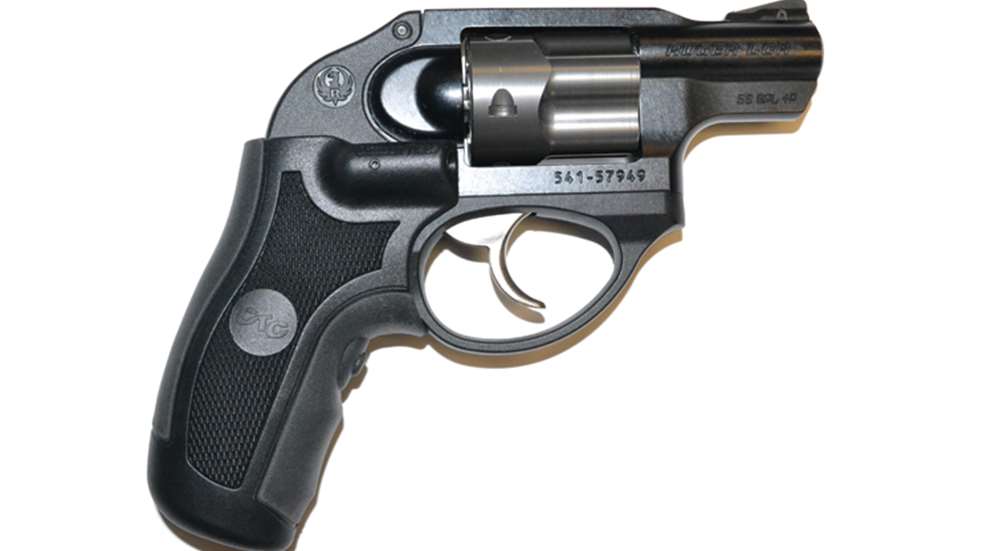 The Ruger LCR and LCRx lines of revolvers have been growing at an impressive rate, so it is only natural that the accessory market should grow accordingly. While the LCR is pretty firmly established as a pocket or otherwise concealed revolver, the LCRx and the new three-inch barrel variant aren't so constrained.
The larger revolver, while still possible to carry in certain pockets, is more likely to be carried on a belt. With the need for complete concealability less pressing, having a full firing grip on the small, light revolver can be achieved while still keeping the overall size minimal.
Crimson Trace made full use of this increase to produce a set of green lasergrips that not only produce a brilliant green laser, but also allow all three fingers of the strong hand to find purchase on the polymer and rubber grip. Naturally, these full-size grips will fit on the smaller LCRs as well, but will add bulk at the grip and therefore make the diminutive revolver harder to conceal.
MSRP: $399, although Crimson Trace is currently offering a special price of $369 through June 30th. The same lasergrip with a red laser is $319 normally, but is being offered at $289 through June.