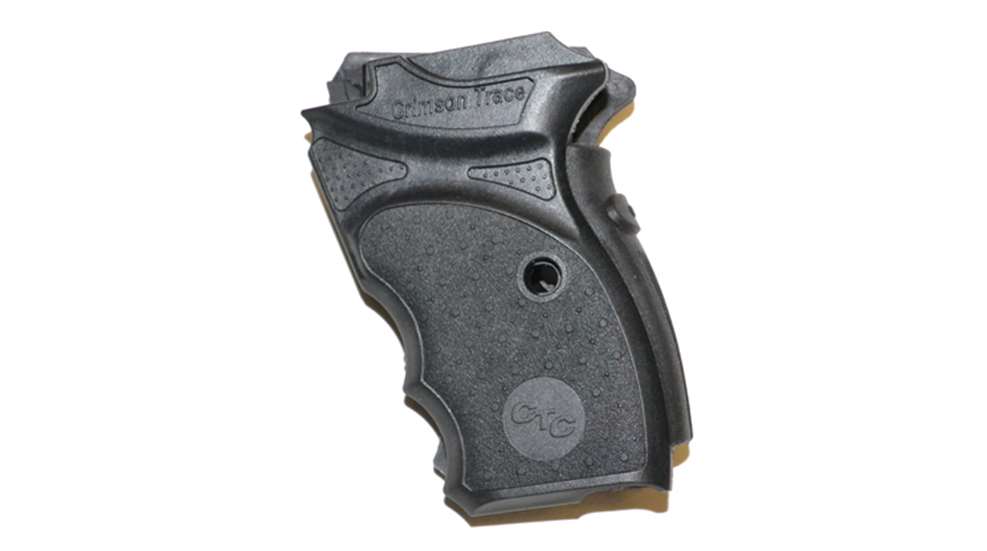 It's not often that you get to see a new product before it's introduced. It's even rarer when you get to see one before it's even designed. When I visited with Crimson Trace earlier this year, I got to take a very early look at the 3D-printed prototype of the Bersa .380CC Lasergrip.
The process by which Crimson Trace designs new products is quite impressive. Starting with CAD, the product in question has countless hours of engineering behind it before the first model is even downloaded. Precise dimensions and exact specifications yield a printed-plastic prototype (try saying that five times fast!) which is then test-fit to the firearm in question. Once fit and finish are confirmed, the actual model can go into production. It's an impressive procedure, to be sure, and it's all entirely done here in the U.S.
I told you that so I could tell you this: There's a reason the Lasergrip costs almost as much as the firearm upon which it is mounted. There's plenty of quality components and high-tech engineering behind every Crimson Trace laser product, which should instill confidence in the device. That's what we're looking for in something we want to use as part of our self-defense plan, right?
The Bersa line of .380 ACP pistols are similar in design to the Walther PPK, a classic and familiar CCW piece made most famous, of course, by Ian Fleming's James Bond. Bersa pistols are solid and affordable, allowing greater options for concealed carry. For those looking to add instant-activated laser aiming technology to their concealed firearm, Crimson Trace brings its technology to the line.
MSRP: $299.