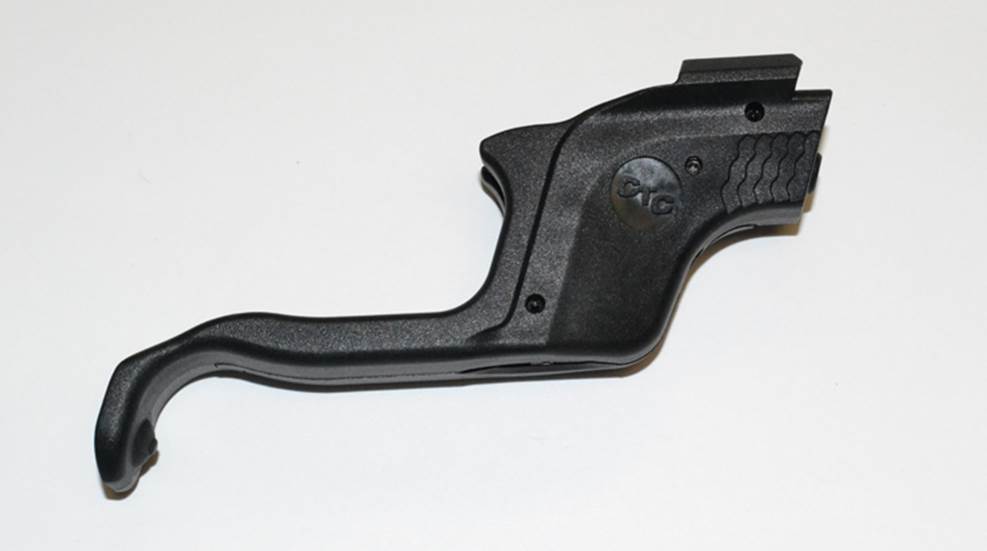 The folks at Crimson Trace launched the Laserguard line to bring the instant activation mechanism to a greater variety of firearms. For a variety of reasons, some handguns are not suited for the company's existing line of Lasergrips, so the clever engineers designed the Laserguard series to accommodate more designs.
For smaller pistols, the Laserguard attaches around the trigger guard; for larger guns with accessory rails the Laserguard typically includes the rail as well. In either case, the laser is activated by a button contacted by the middle finger of the firing hand as a normal shooting grip is achieved. It is instantaneous and occurs without any additional thinking or movement on the part of the shooter, ensuring the laser sight is always engaged.
One advantage to the Laserguard over a Lasergrip in the case of the Smith & Wesson M&P is the Laserguard can be used on either the full-size or the compact model. The Lasergrips are specific to the frame size, so two separate units are needed. If, for example, you carry a full size in the winter and a compact in the summer, you can simply swap the Laserguard over.
MSRP: $299.