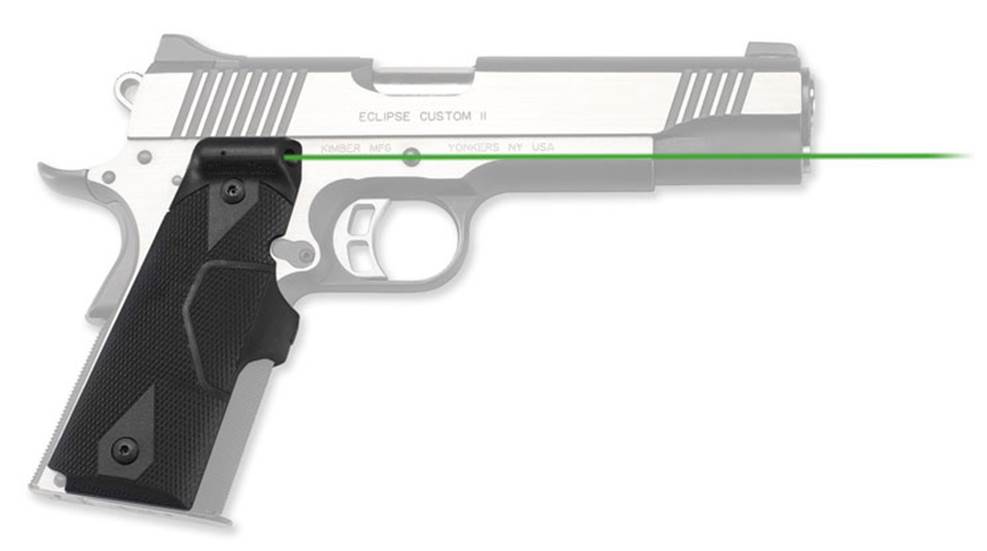 While Crimson Trace has been making Lasergrips for the 1911 for a while, and even the green Lasergrips at that, there's something different about this particular grip: I helped build it.
Last month Crimson Trace was kind enough to host me at the company's facility in Wilsonville, OR for a factory tour. I was given a first-hand look at the intricate and hands-on work that goes into building all of Crimson Trace's laser- and light- products, from the initial CAD of a brand-new grip, 3D-printing of prototypes, manufacture of the Railmaster housings and everything else that goes into making a Crimson Trace laser sight, light or combination device.
As part of the tour, I was invited to participate in the assembly of a pair of Lasergrips. For the most part, I observed, as there are many intricate connections to be made, expensive parts to assemble and there's plenty of ways a novice could mess up. Gross motor work like attaching housings and removing excess plastic was left to "the new guy," as was sighting in this new Lasergrip. The amount of work that goes into a single Lasergrip is impressive, and it's all done by hand. Watching—and helping a little bit—gives a much greater appreciation for the craftsmanship that goes into these critical items.
The Lasergrip itself, while containing all of this marvelous engineering and delicate workmanship, is a robust grip intended for serious use. Designed for a Government- or Commander-size 1911, it displays a brilliant green laser dot specifically calibrated at 50 feet (I know; I calibrated this one myself). Requiring four CR2016 batteries, it has a significant power requirement, but don't worry—Crimson Trace has you covered there with the company's generous "free batteries for life" campaign.
MSRP: $399.