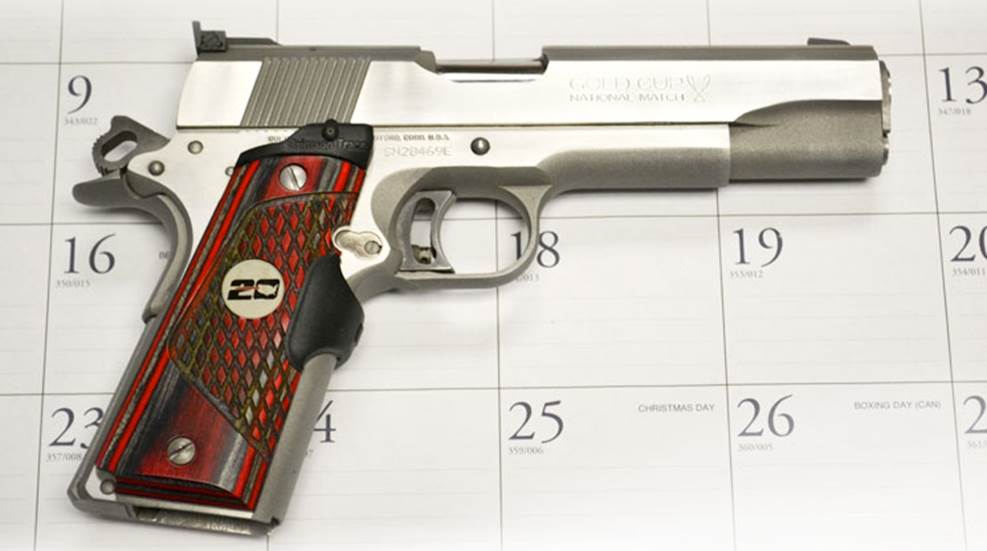 Quite often, useful things aren't beautiful. Oh, sure, there's a certain quiet beauty in something that will function flawlessly for decades without worry, but rarely are utilitarian devices held up as icons of style.
Crimson Trace's 20th Anniversary Master Series 1911 Lasergrips are the exception to this paradigm. Produced with all the meticulous care, engineering and attention that go into every Crimson Trace laser device, these grips bring function to form, and form to function. With the same instinctive-on activation in all lasergrip products, the function part is handily covered, bringing a bright red laser dot for rapid target acquisition with only the firm firing grip essential to successful 1911 operation needed.
A limited edition, only 1,000 20th Anniversary Master Series 1911 lasergrips have been produced. Each lasergrip is individually numbered and feature a medallion commemorating the 20th anniversary of the founding of Crimson Trace. Each lasergrip comes in a presentation box and is crafted with an "Applewood" finish, lending a reddish hue to these distinctive grips (to match the red laser, of course).
MSRP: $399, but currently offered at $359.