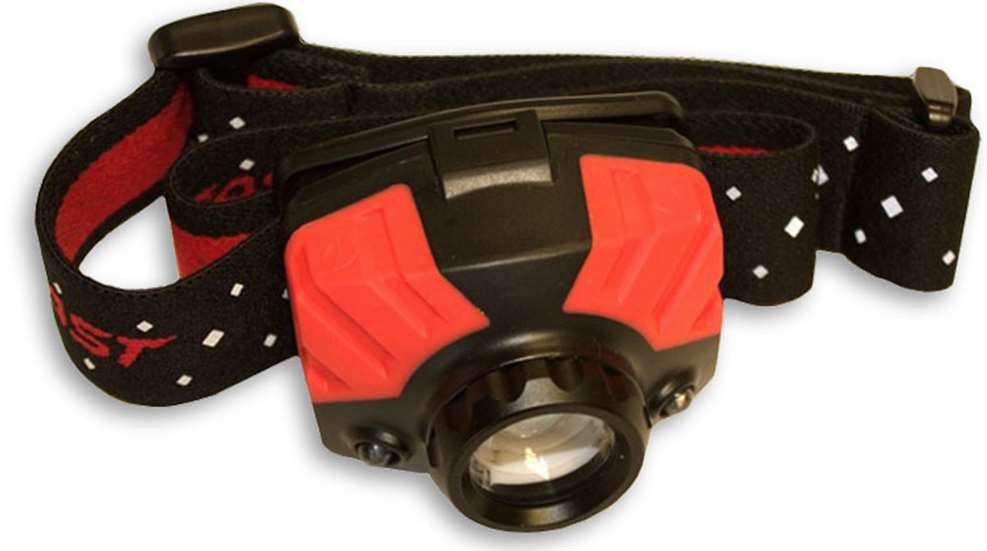 We've sung the praises of head-mounted lights previously here at Shooting Illustrated. Whether camping, working on a car "after hours" or simply responding to events after the sun has gone down, a good light that doesn't take a hand out of the action is worth its weight in lithium batteries.
Coast's FL75 Dual-Color Focusing Headlamp is another smart, economical choice. Featuring three power settings for the white light as well as a red-light option for low-light visibiity, run time is up to 21 hours on three AAA batteries (which are even included).
On high, 405 lumens are available, a respectable figure now and virtually unheard of even 10 years ago, available then only in the most-powerful lights costing multiple hundreds of dollars. This power lasts 2 hours on those AAA batteries, and the beam is visible for 140 meters. On the medium setting, 230 lumens are available with a run time of 3.25 hours and a distance of just over 100 meters. On the lowest setting, 53 lumens are available - still a good deal of light - resulting in the 21 hours of run time and a 51 meter throw distance.
In addition to the red light feature (great for navigating obstacles in the dark while maintaining your night vision), the beam is adjustable from a wide flood to a narrow beam. The lamp also can be directed downward for critical tasks like grilling steaks in February...
MSRP: $59.99.