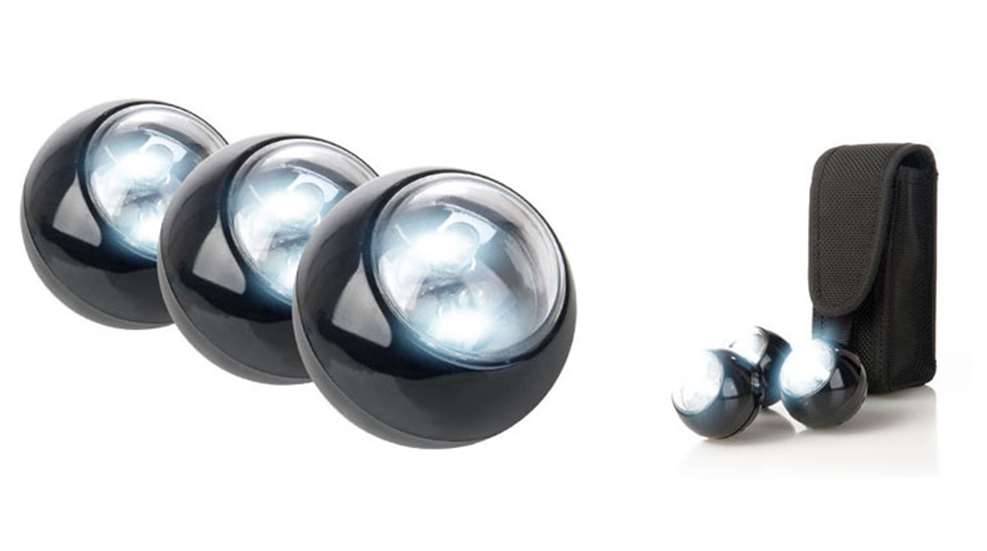 Designed for use by law enforcement as a safer alternative to using a flashbang when entering areas containing flammable materials, such as a suspected meth lab, Brite-Strike Tactical Balls serve as a rolling, illuminated, distraction and disorientation device (RID3 ) that can be just as effective for civilian use.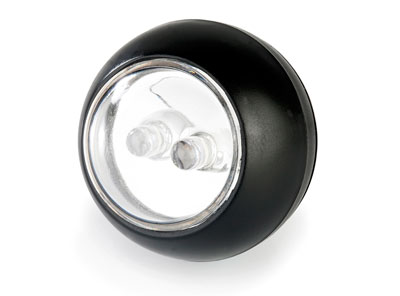 The set of three, black, 1-ounce, ABS-plastic balls feature shockproof/water-resistant body, along with a concentric design and weighted base that enables them to spin and roll erratically. Each light contains two bright LED bulbs powered by two Lithium CR2032 batteries, providing a runtime of 20 hours. The two-position on/off switch is waterproof and recessed into the weighted base, so as to promote movement. Being counterweighted, the balls land with the light facing upward, backlighting any potential threats.
From a home-defense standpoint, the Brite-Strike Tactical Balls offer a tactical advantage, although in testing I found them better suited for certain applications. For example, while the balls could be used as an alternative light source, such as to illuminate an area when a flashlight isn't handy, I'd advise against it, because you relinquish your only light source, which is negligent and puts you at a huge tactical disadvantage (not to mention, alerts the intruder). Firearm-mounted lights are much brighter and allow better control of your light usage.
The balls are best when used to create a momentary diversion, giving you that extra split second you need to deal with the situation Just push the buttons and toss them into an area where danger may be lurking. The spotlights swirling across the floor distracts the intruder while simultaneously revealing his location and backlighting him, should you have to shoot.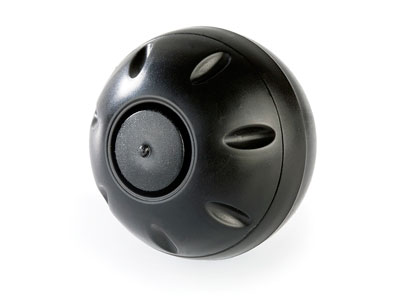 In testing, the balls performed best on hard surfaces, such as concrete, laminate or tiled floors. When rolled onto carpet, however, the weight distribution was absorbed, which disrupted the momentum and stopped the roll. Is this a big deal? Perhaps not, if you don't have carpet in your home, but given the product's origin, one would expect them to perform well across any flat surface.
In its current configuration, the product works well as a diversionary system, however, I don't find the LEDs bright enough to disorient. After sitting in a dark room for 5 minutes to give my eye time to adjust, they were randomly tossed into the room. They did an adequate job of lighting the room, but despite the wobbling swirl of light, I could still see well enough to defend myself.
My suggestions for improvement are few. In spite of the company's reasoning on its website for not implementing a strobe feature, it should reconsider—especially when considering the effectiveness of the Tactical Touch switch Brite-Strike incorporates into its flashlights. Moreover, the IR variant of the Tactical Balls has a multi-function strobe, so clearlyBrite-Strke has the technology. Providing the option of a strobe would make a good product even better.