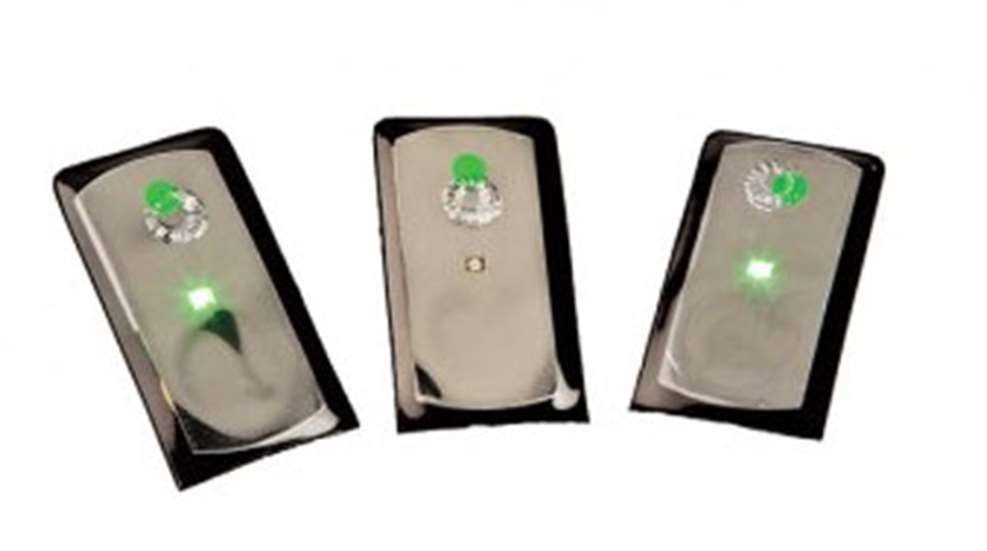 Situational awareness extends beyond the obvious need to know your surroundings. You might have perfect knowledge of a location, like your home, but in an emergency, you won't be the only one who needs to identify safe from unsafe, good from bad, etc. Thanks to Brite-Strike, there's an easy-to-use tool to assist first responders in finding the good guys or picking out the bad guys, but the All Purpose Adhesive Light Strips (APALS) has many more uses you might not have considered.
Marking a safe room is simple. Just peel the cover off the unit's rear and stick it in a visible place, then press the activation switch. One press makes the LED light blink rapidly, a second press slows the blinking, another press keeps the light constantly on and a fourth press shuts the unit off, making it even more useful when used in conjunction with multiple APALS (simple, as they are sold in packs of 10). For example, you could set your safe room on a solid light, but toss a set of keys out the window with the blinking light for easier acquisition by law enforcement.
For an entry team, the different operation modes are also extremely handy. A cleared room could be marked with a solid light, an uncleared doorway with a slow flash and team members with a fast flash to help identify friend from foe.
APALS also make great trail-marking tools. Stick a flashing light to a series of trees, and you won't get lost. APALS are visible from .25 miles away, allowing you to mark a trail of 2.5 miles from a single 10-pack. The batteries last for 40 hours, so you've got the better part of two days to find your way home. Best off all, the light, switch and adhesive are waterproof, so the elements won't likely cause any problems.
There is another use for those interested in home defense, though it requires proper prior planning. Say your house is two stories, and the second floor contains a hallway with your safe room (or master bedroom) on one side and another room directly opposite along the long axis of the hall, with the stairs from the lower level entering the hallway somewhere in between. This is a common blueprint for many homes, so you probably have something along these lines in your abode. Stick an APALS unit on the far door from your rally point, which is usually the master bedroom. If you hear someone breaking in your front door, activate the APALS by pressing the switch once, causing the unit to blink on and off rapidly. Gather your family and go to the safe room. If the criminal(s) come up the stairs, they will, in all likelihood look at the blinking light, as the eyes will be automatically drawn to it. The benefit? The bad guys will be looking in the opposite direction from your safe room, giving you precious time to get the drop on them. Again, it requires planning and time to get your family in the safe area, but it could provide the advantage you need to survive.
At an MSRP of $44 for a pack of 10 strips, the APALS is an affordable and useful tool for a wide variety of uses. It is available in six colors of LED and an infrared model, making it even more versatile when multiple packs of different colors are in your cache. With some creative thinking, I'm sure you'll be able to figure out even more uses for the APALS.