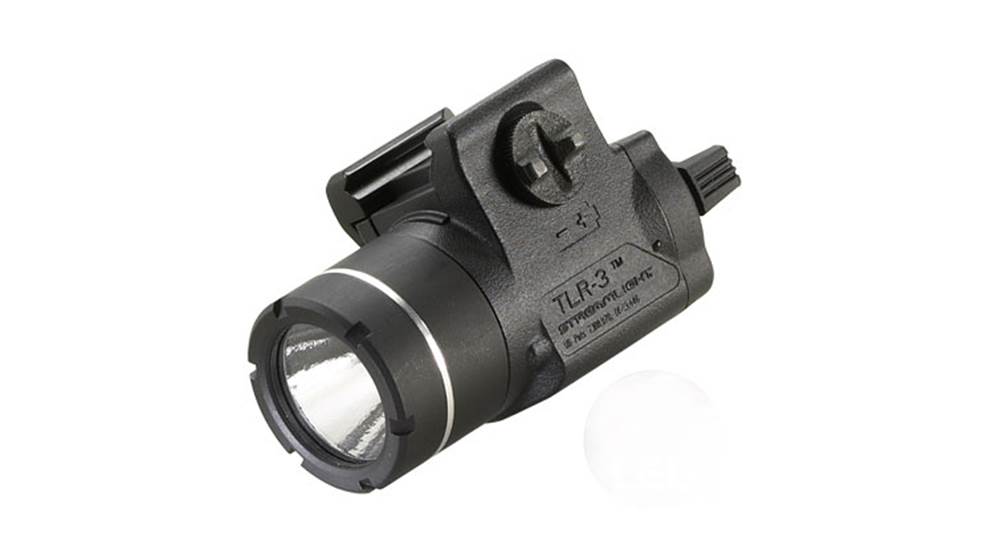 Whether for home defense or on a duty firearm, a rail-mounted light helps you obey Rule 4: Always be sure of your target.
Streamlight's TLR-3 rail-mounted flashlight ensures no matter how dark the night may be, you will be able to do just that. With 125 lumens and a 1.5 hour run time, the TLR-3 offers lighting comparable to most hand-held flashlights.
Designed to work with sub-compact and compact handguns as well as full-size, it adds minimal weight and maximum utility, and fits a wide variety of pistols. Impact- and water resistant, it's as tough as the furearm to which it will be attached.
Operation is simple and intuitive, with a simple rocking lever that, when pushed from one side turns the light on momentarily and on the other side clicks to always on. Powered by one CR2 lithium battery, run time is