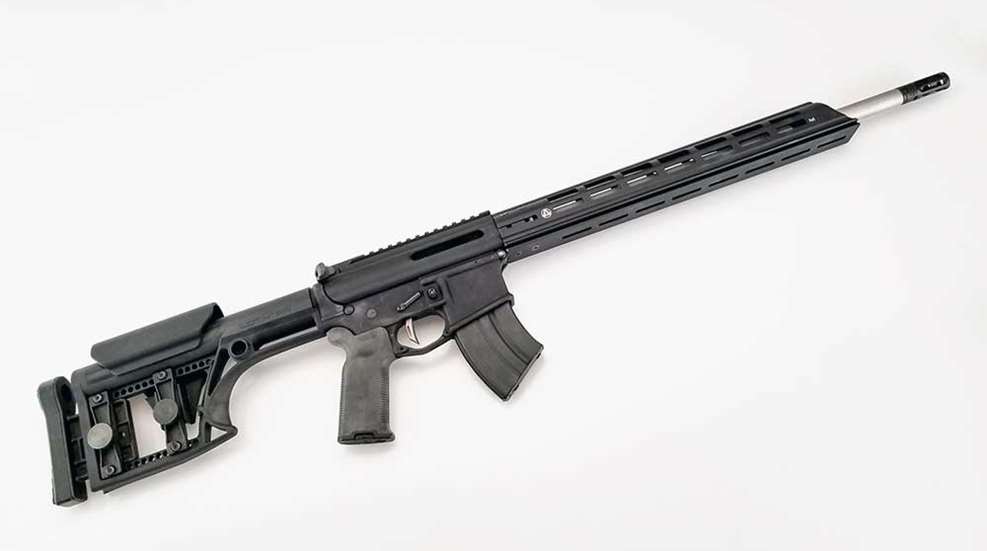 Alright, alright. I fully realize that we are getting into the 224 Valkyrie game just a little bit on the late side. We covered the cartridge's introduction in the pages of Shooting Illustrated back in June of 2018, and at the time I remember distinctly thinking how awesome the round sounded for two of my favorite things: Long-range shooting and prairie-dog eradication.

I've put together a number of AR-15-style firearms for Shooting Illustrated over the years, so rather than go through a part-by-part listing, I'd like to call out a few of the parts I used in this build and let you know why I chose these particular parts. One piece of information I'll pass along, though: Make sure you have all the parts you need at the start—including parts that should have been included with certain kits—because getting started and having to stop mid-build is quite the downer (and also leads to, well, a certain unnecessary lag time in finishing the darn article… Don't ask me how I know…)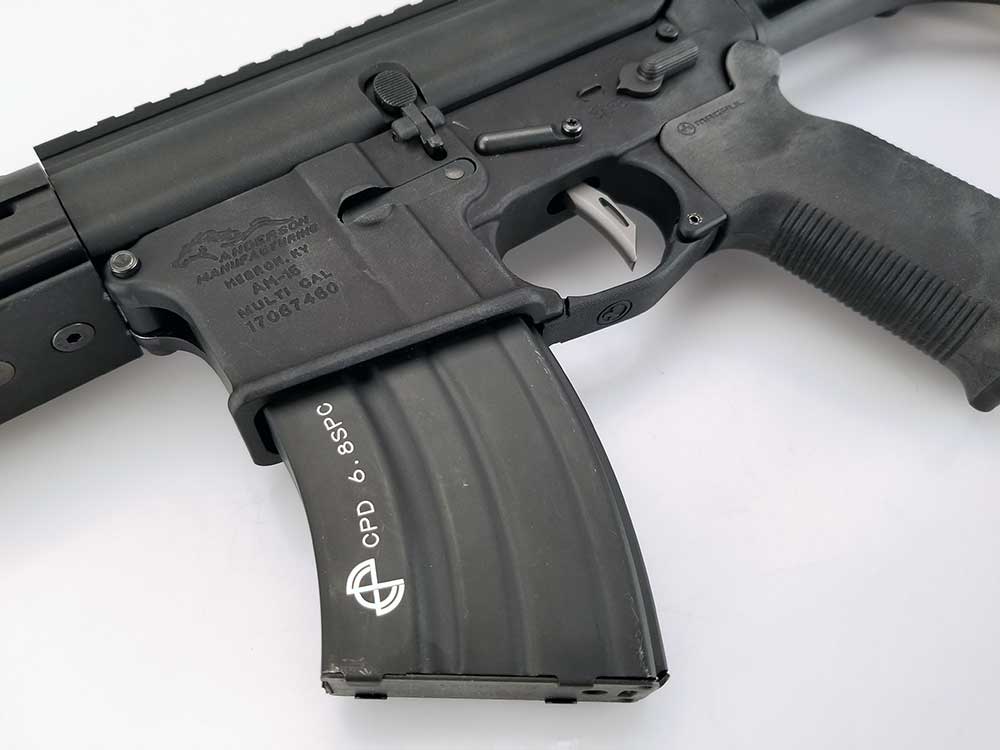 In the lower receiver, I opted for an Anderson stripped receiver. I know there are folks out there who pooh-pooh any sub-$100 receiver, thinking that because it's less expensive it's somehow inferior. In my experience working with stripped lowers, the offerings from Anderson have universally been to spec and simple to work with. The company's lowers are utilitarian and don't come with flashy markings, but if all you're looking for is a base upon which to build, I've seen nothing to indicate you should spend more. Save that cash for other parts, like…

An upgraded trigger. Here, I opted for the Rise Armament RA-535 single-stage trigger. With the 224 Valkyrie and long-range shooting in mind, the purpose of this particular rifle isn't that of a defensive arm. Having a 3.5-pound, single-action trigger pull will facilitate greater accuracy on the range, and that's this rifle's intent—it's a range gun, not a defensive arm where you'd want a two-stage trigger with a slightly heavier pull. Rise Armament has a variety of triggers available, and we've featured a few, and the company's offerings have universally done quite well in our testing.

For the barrel and bolt-carrier group, I stand by an earlier assessment of the components available from Brownells: Its parts are some of the best unsung bargains out there. Simple, unassuming gear that gets the job done well? Sign me up, please. I've got a rifle that shoots ½-MOA and a carbine that shoots sub-MOA with Brownells barrels, and numerous rifles outfitted with Brownells BCGs. This stuff works, and does so without breaking the bank.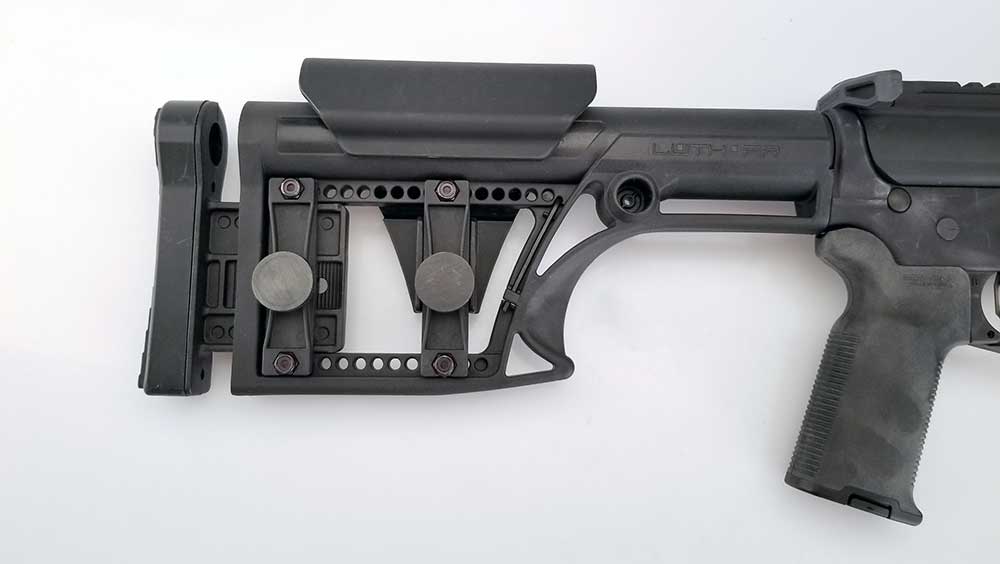 Luth-AR's MBA-1 buttstock offers a lightweight, yet adjustable-for-fit fixed stock option. Whether on the bench or prone, the MBA-1 can be adjusted for length-of-pull and cheekpiece height, ideal for settling in behind the gun for an afternoon of prairie dog hunting or long-range steel ringing. Again, like the Brownells gear, the Luth-AR stock isn't as pricey as other precision stocks, but works just fine for the task.

The last piece of specialized gear is the Catalyst Arms Fast Track handguard with ARCA rail attachments. Walking around SHOT at the beginning of the year, one of the many things that jumped out at me was the prevalence of tripods for long-range shooting. It makes sense, for those that participate in long-range pursuits where you're away from a bench. The tripod allows for a number of field-expedient shooting positions while maintaining superb stability. The Fast Track gives ARCA-Swiss utility while keeping M-Lok attachment points and direct-thread options along the top and sides.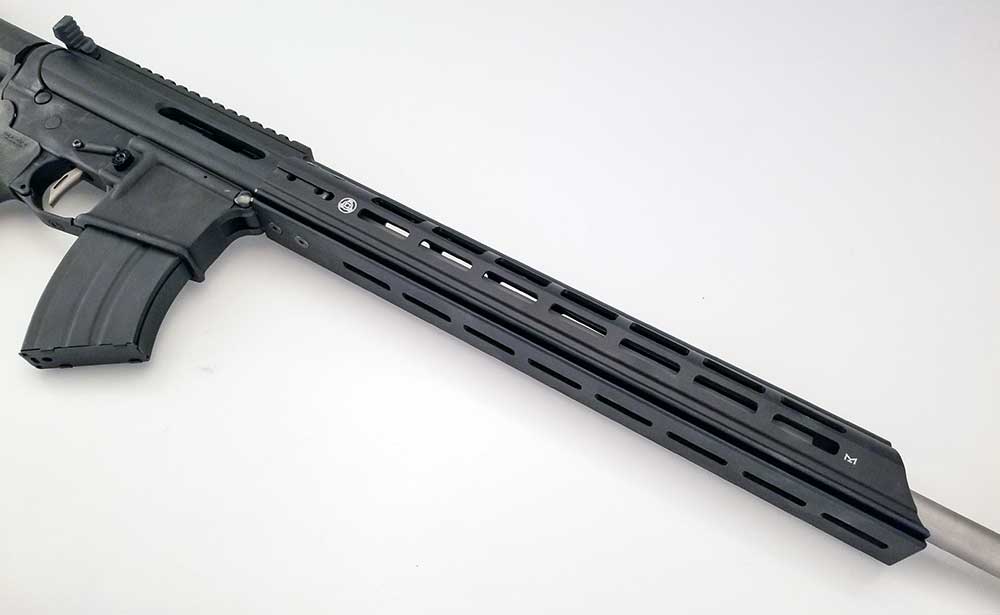 Long-range shooting requires a rock-solid platform to allow target acquisition, wind calls and proper trigger press, and the same stability needed here can be obtained from the world of high-end videography. Tripods can be had for as little as $100 (high-end video cameras and rifles weigh about the same, hint hint) or as much as you care to spend. Make sure the tripod is ARCA-Swiss compatible and you've got a killer platform.

Stay tuned, because I'm going to bring this setup to the range once I select an optic and tripod. I expect it to perform quite well at our standard 100-yard-accuracy test, but also in informal steel shooting at variable distances. Between the Catalyst Arms handguard for stability and the Brownells barrel/Rise Armament trigger for accuracy, I expect this to be a sweet-shooting rifle indeed.