It occurred to me, recently, that even despite my, ahem, problem, there was one carbine I had yet to build. I've put together long-range-capable rifles. I've built super-lightweight rigs. Ditto AR pistols. While all of these builds feature quality components from respected manufacturers, I wanted to pull together one rifle built from constituent parts I had tested and used and knew I could rely on for the long haul.

Starting out, the furniture on the carbine is from Mission First Tactical. This is a company I've visited; its products are increasingly becoming OEM hardware on more and more rifles and I've built numerous lowers and rifles using MFT components. This stuff just plain works. Joining MFT in the lower are a Rise Armament RA-140 trigger—while we're not aiming for a low-budget build, the RA-140 is one of the unsung heroes in the value-for-dollar category, and is often found on sale for less than $100. Rounding out the lower are some 2A Armament parts, in the form of its titanium take-down pins and the entire stock assembly, especially notable for the eight-position tube.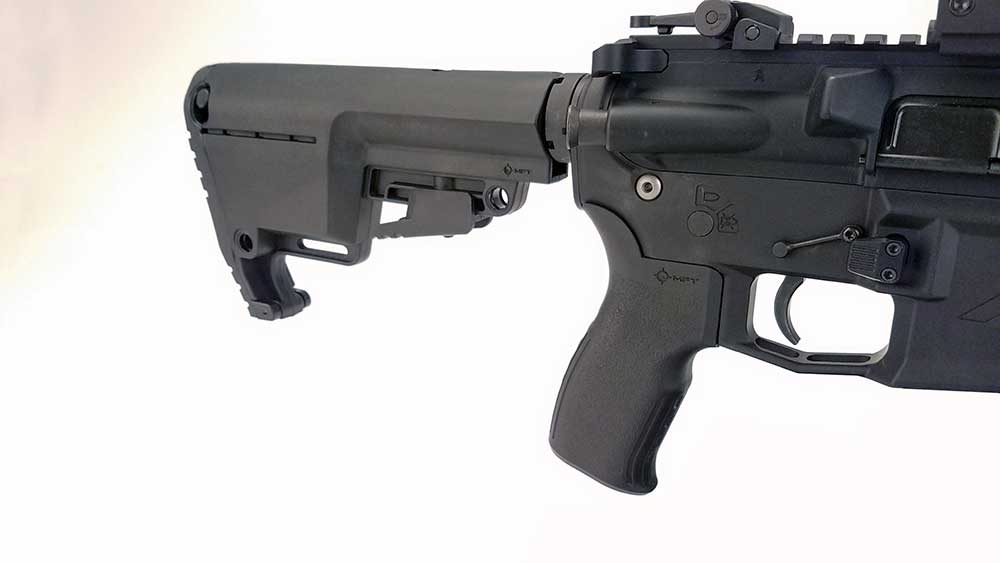 For the upper, we've got a Brownells barrel and bolt-carrier group. I continue to be impressed with the performance of Brownells' components, especially at the price point—I've gotten sub-MOA groups out of a B-TAC barrel that sells for substantially less than $100. Midwest Industries' rock-solid iron sights are atop the company's new SLH handguard, and Bravo Company's Gunfighter charging handle rounds out the components. For the receivers, both are from Aero Precision, as sourcing the upper and lower receiver from the same manufacturer greatly enhances how the two components fit together.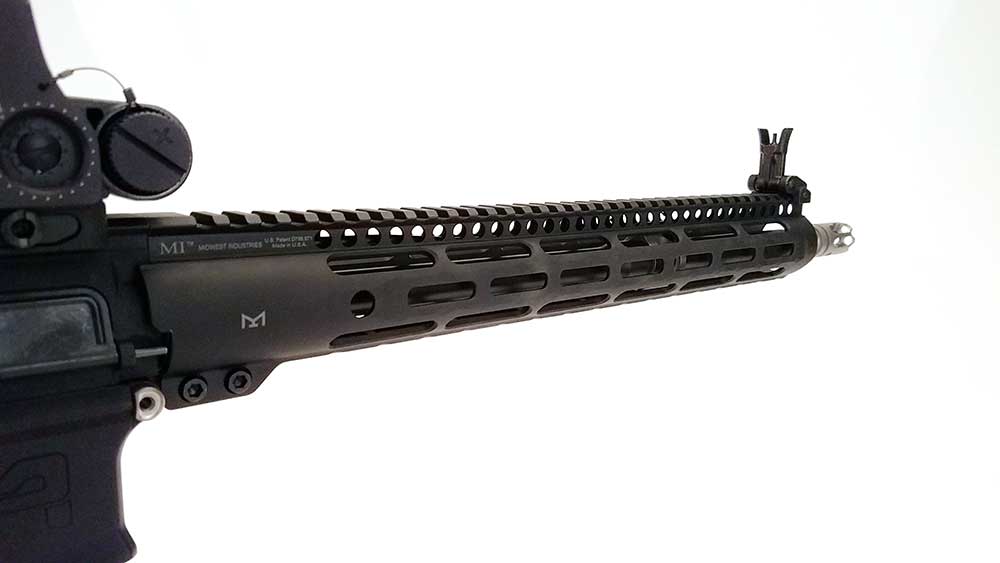 The last component to be added to this reliable carbine might surprise you: topping the receiver is an EOTech XPS2 with green reticle. I know EOTech's taken a few knocks in recent years over performance at the extremes, but earlier this year, the company invited a number of writers and editors out to its facility in Ann Arbor, MI, to address these issues head-on. We were given a tour of the manufacturing facility, walked through the various quality control/quality assurance upgrades and had a chance to use a variety of EOTech products at a separate range.

Even U.S. Special Operations Command was willing to give EOTech a second chance—earlier this year, L3 Communications (EOTech's parent company) won a $23.6 million contract to supply SOCOM with a "Miniature Aiming System—Day Optic" that, of course, references the improved holographic sight. With multiple competitors submitting optics for consideration, it's saying something that SOCOM chose the EOTech sight given the history. Apparently the improvements EOTech made in its testing and QA/QC impressed more than a collection of writers and editors.

I figure if SOCOM can give EOTech a second chance, so can I. One theme, continued throughout the factory tour, that echoed during my time at EOTech was the human element; one writer asked if the company had given any thought to automation to facilitate faster production. One of the engineers responded that EOTech wasn't quite at the point where it needed the increased output, but brought up another salient point. Every employee involved in the production of every sight EOTech makes is empowered to stop the entire line in which they are involved if anything doesn't look right. That's a lot of faith both in your product and in your employee base.

Bottom line, I put EOTech on this carbine because I believe it'll function exactly as it is intended and as how I want it. I'll check on it periodically, and with any kind of luck I'll be able to get the carbine to a course sometime in 2019 to really abuse it and make sure it works as intended. Seeing the QA/QC improvements EOTech made, and how the production process is run, gives me confidence that the company has learned from what happened and has taken concrete steps to ensure it doesn't happen again. That's enough for me to give EOTech a second chance.