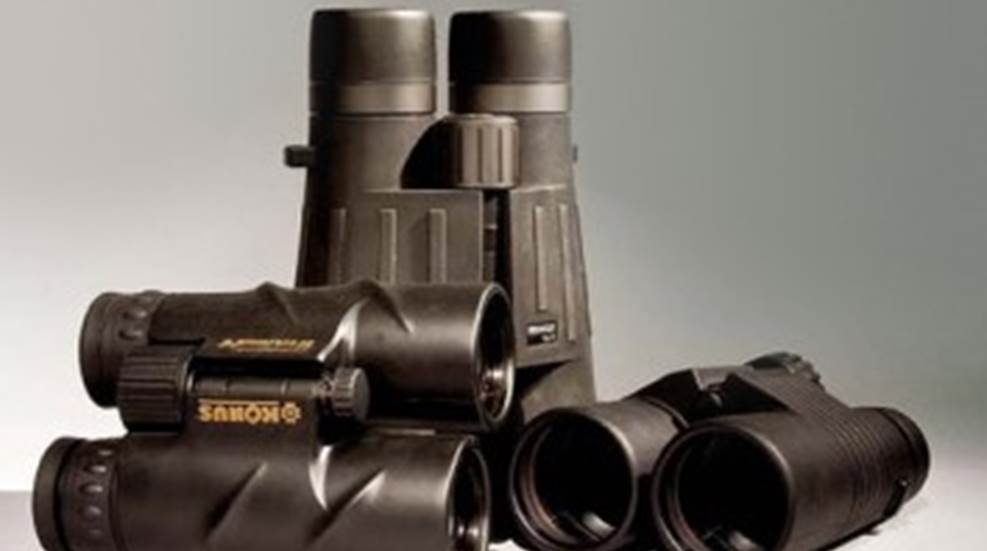 I break optics. The list of casualties is long, and includes: a riflescope assassination en route to Newfoundland, taking a digital camera for a swim, the screaming, 300-foot binocular plunge while I watched helplessly from the end of a rope, and a camera I drove over.
In that vein, all binoculars in this test were dropped from a height of four feet. The only casualty was Konus' lens-cap holder, which pushed back on with little effort.
Frosted Up
I placed the binoculars in my freezer, next to the beer mugs I rotate to ensure I have a frosty tall one waiting at quiting time. I forgot about them overnight—the binoculars, not the mugs, of course.
Frost was evident after 24 hours. The Weaver and Minox focusing knobs were easy to turn, although the Konus was lethargic. Within 30 seconds of being taken from the deep freeze, condensation began accumulate. Ice came next.
To test the binoculars' ability to avoid fogging, I placed them in the refrigerator. When I took them out the next day, the Weaver cleared up first, followed by the Minox and then the Konus.
After Dark
Before dusk, each of the optics were placed on a stable platform and aimed and focused at a poplar tree 50 yards distant.The Konus provided the sharpest image, but the Weaver was considerably brighter. The Minox' ability to accurately render color was amazing, and its contrast seemed best.
After the sun went down, with the Weaver and Konus units, it didn't take long for the darker parts of the forest to turn totally black. With the Minox, however, details in each of the leaves remained evident well after the other two were done.
Overall
The Konus binocular looks cool, the diopter adjustment on the Minox has a reasurring clicking sound and the Weaver feels great. In other words, it's not that easy to make the right choice in optics, but it's harder than ever to go wrong.