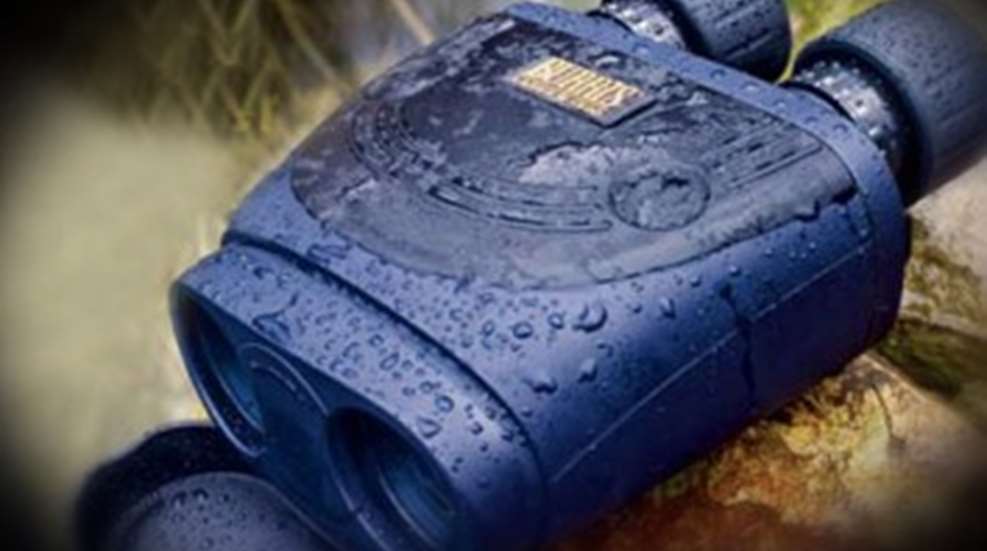 It started when a group of engineering students, seven of us in all, began a post-calculus happy hour tradition—at least that's my story. Slide rules and pocket protectors filled with No. 2s (pencils, not shot) were standard attire. During those off-campus forays the need for handheld laser rangefinders became apparent.
In our loneliness we devised a formula to minimize energy invested in our fruitless search for a disco partner. It was a probability of sorts, based on the distance a girl sat from our table. At the time, that meant either an unwilling volunteer had to pace it off, or trigonometry had to be applied to each table's 6-inch-tall centerpiece. I suspect an engineering student who studied until happy hour—instead of going early enough to pre-pace table distances—came up with the laser rangefinder concept.
Today these handy devices have become a staple with hunters worldwide. They've gotten smaller, lighter, less expensive and more reliable each year. The only drawback that remained was the Macarena-like mandatory swap between a binocular and rangefinder to take a reading on a big-game animal—a time-consuming chore when seconds count.
The latest generation of laser rangefinders has changed all that by moving in with high-quality optics. The Burris B-1500 Laser Rangefinding 7x40 mm Binocular is part of a revolution that allows you to glass until you find the game, then simply press a button to have distance displayed in the lenses.
Burris bills the B-1500 as waterproof, and the rubberized coating lends confidence to that claim. The battery cover is snug and when the rubberized lens cap is in place, completely protected. So I removed the lens cap and left the unit out for three hours in a cold and steady Virginia rain. It performed perfectly afterward. If any moisture did sneak in, it was when I removed the battery cover to inspect.
The B-1500 runs on a single 9-volt battery—a smart move by Burris that makes the unit even more attractive if you're planning a once-in-a-lifetime hunt, since these batteries are readily available. A low-battery indicator minimizes the chances it will die at the worst possible moment.
At first I surmised a 7X binocular may be a little weak, but during testing in fog and rain I was very pleased with the clarity and resolution provided by the multi-coated optics. The results were much the same at dawn and dusk. I can only conclude a lot of testing went into this binocular. Field of view at 1,000 yards is 315 feet.
Running the rangefinder through the paces was downright fun. The B-1500 is always ready to range, but the LCD display remains transparent until you touch one of the two operating buttons. The buttons are also rubberized, big enough for easy manipulation with gloves and intuitively located atop the unit. In other words, you don't need to waste time looking for the on-off switch or fumbling with controls. The unit cuts off after 10 seconds of inactivity.
With the action and mode buttons you can recall the past 10 measurements, clear stored data, change units of measurement (meters or yards) and even alter reticle shape. When I fired this baby up, it looked like a first-generation fighter's heads-up display. A target's reflective quality is indicated after it's "painted," battery status is reported and distance is extremely prominent at the bottom—all without ever taking my eyes off the target. It sounds complicated, but after a few minutes I understood exactly why the operating manual is 12 pages long.
The unit's housing has a 1⁄4-inch-threaded tripod mount, the LCD display has an internal-illumination feature for low-light readings, and distances can be measured from 20 to 1,512 meters on highly reflective objects. Deer-colored animals can be ranged out to about 600 yards according to Burris, and in testing it resolved at that distance on low-contrast objects, even in shadow. The B-1500 measures 6.2x5.7x2.8 inches and weighs 38 ounces.
The Burris B-1500 Laser Rangefinding 7x40 mm Binocular is the kind of functional tool—now that I've abandoned pursuit of more highly reflective targets, like platinum blondes with acrylic nails—I'm confident I can rely on during my next hunt.