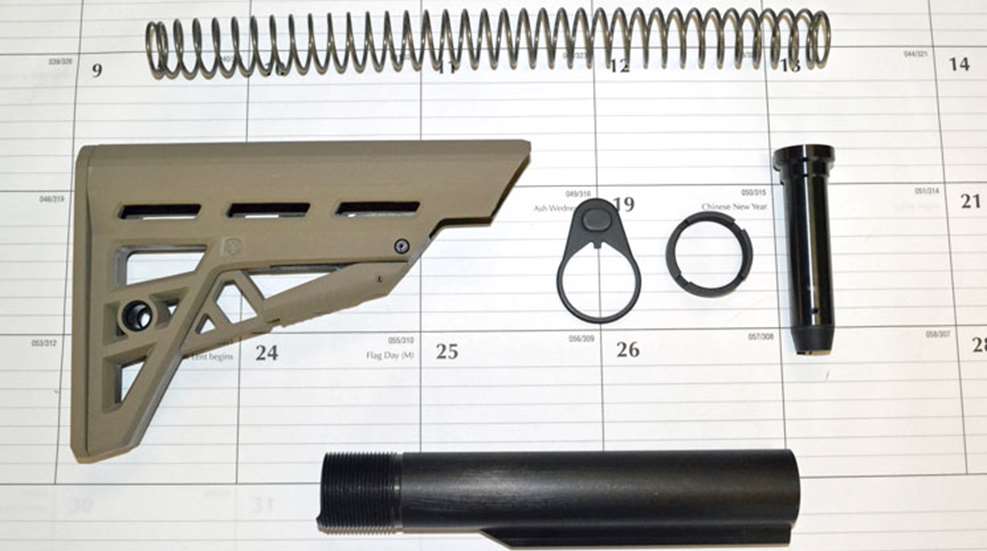 In the AR-15-pattern rifle world are many accessories, upgrades and aftermarket parts designed to custom-fit your rifle to your exact desired configuration. Stocks, pistol grips and handguards are commonly exchanged items, and while we've covered pistol grips and handguards from ATI previously, there's now a buttstock available.
Offering a complete stock kit, ATI's Tactlite adjustable stock is a weight-saving option.
The ATI TactLite Six Position Mil-Spec Stock (in this case, complete with buffer tube, buffer spring, buffer, castle nut and lock ring) weighs less than 6 ounces and installs in seconds (slightly longer if building from scratch or replacing a fixed stock with an adjustable stock).
ATI's TrakLOCK System significantly lessens movement of the stock on the buffer tube and allows quick but secure adjustments. A thin recoil pad helps cushion the stock against the shoulder, and it contains QD sling mounts as well as a slot for a traditional sling. The stock is composed of a DuPont glass-reinforced polymer that is impervious to the elements and chemicals.
MSRP: $99.99.