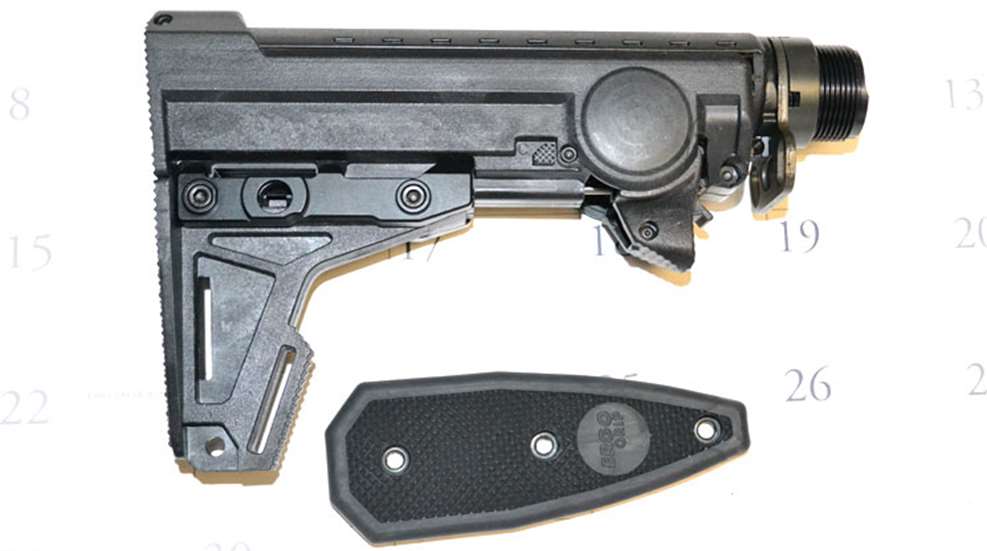 When it comes to collapsible stocks, until very recently there was generally a sacrifice made for the convenience of easier transport and being able to fit the rifle more closely to the shooter. Adjustable stocks were by and large not as stable as fixed variants, as the addition of moving parts made for a platform that wasn't as rigid.
ErgoGrip's F93 Pro Stock changes that with a simple ratchet system that locks the stock in position at every adjustment point. Pull the release, move the stock to the point most comfortable for your position, and then simply push the release lever forward until a click is heard. This locks the stock in position and eliminates the rattling common to adjustable stocks.
Eight positions are available, which represents one of the longest overall length-of-pulls on the market. The stock is a standard carbine size, with standard a castle nut and ambidextrous sling plate. 2 QD sling, 3 web sling and 2 sling hook attachment points are available for a wide variety of sling options.
MSRP: Starting at $175 (for black, as shown) and available in black, dark earth, OD green, black and tan and pink.