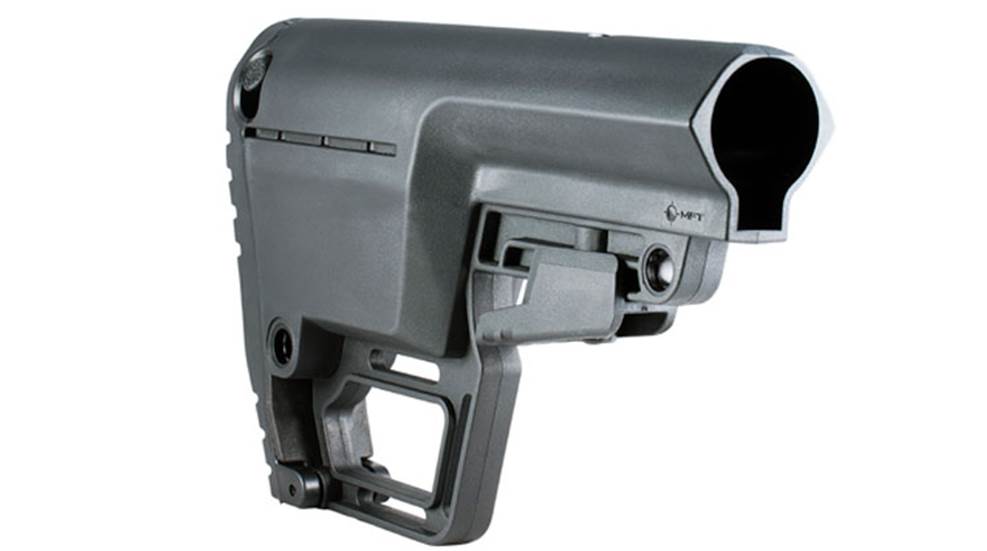 Mission First Tactical (MFT) offers upgraded equipment for the AR-15 and AK-47 platforms. From collapsible stocks to pistol grips, rails and light mounts, to proprietary magazines, slings and magazine couplers, MFT has a diverse product range for both styles of semi-automatic rifles.
The Battlelink Utility Stock (BUS) is one such upgrade, featuring two QD sling-mount positions as well as numerous standard sling attachment points. It is available in commercial and Mil-Spec sizes, and offers six-position adjustment. Weighing in at a scant 9 ounces, it even features a watertight rear storage area perfect for small parts or batteries. An extended cheekpiece, the Battle Stock Attachment, is also available to provide an enhanced cheek weld.
Available in black, flat dark earth, foliage green, grey and the company's new scorched dark earth colors (as well as the commercial or Mil-Spec sizes), there's a BUS for nearly every application.
MSRP: $124.99