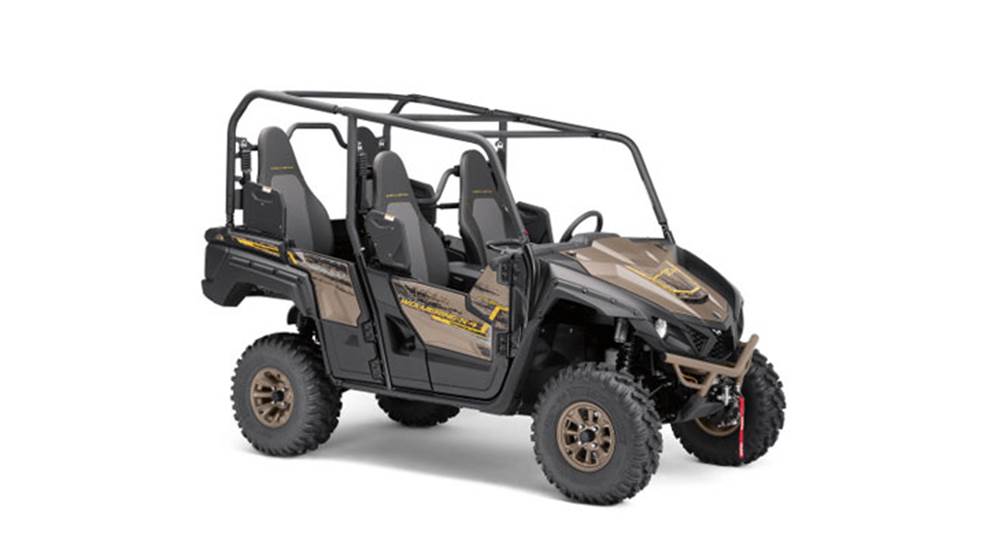 Yamaha, U.S.A., recently provided a new 2020 Yamaha Wolverine X4 XT-R Edition Side-by-Side (SxS) to the SEAL-Naval Special Warfare Family Foundation (NSWFF) for auction at the organization's annual fundraiser, which took place March 6 in California. Built in the U.S. at Yamaha's Newnan, GA, manufacturing facility, the Proven Off-Road XT-R Edition Wolverine X4 donation raised capital toward the organization's mission of supporting SEAL members' families. This marks Yamaha's sixth year of aiding NSWFF, allowing more than $100,000 in funding to be raised for the much-deserved recipients.
"Yamaha is proud to continue supporting the SEAL-Naval Special Warfare Family Foundation and its mission of assisting the families of those who defend our freedoms," said Steve Nessl, Yamaha motorsports marketing manager. "We are honored to work with this highly esteemed organization and support their efforts of raising awareness and assistance for the brave and heroic NSWFF families."
The NSWFF is a San Diego based 501(c)(3) nonprofit organization founded in 2008 that raises awareness and funds for special programs in direct support of the Naval Special Warfare families on a local, national and global scale. More than 90 percent of funds raised go into direct services, enough to qualify the organization as a Gold Participant in GuideStar Exchange.
The organization's programs include grants for warriors serving on the front line of freedom, their families and those who have made the ultimate sacrifice for our nation. They include family readiness groups, support systems for spouses, grants and much more.
MSRP for the 2020 Yamaha Wolverine X4 XT-R Edition Side-by-Side is $18,149. It includes the attributes standard on every Yamaha SxS, including the industry's only 10-Year Belt Warranty, beefy radial tires, Warn winch, advanced suspension and more. Every Yamaha SxS and full-size ATV is assembled in the United States in Georgia. Find out more at YamahaMotorsports.com.