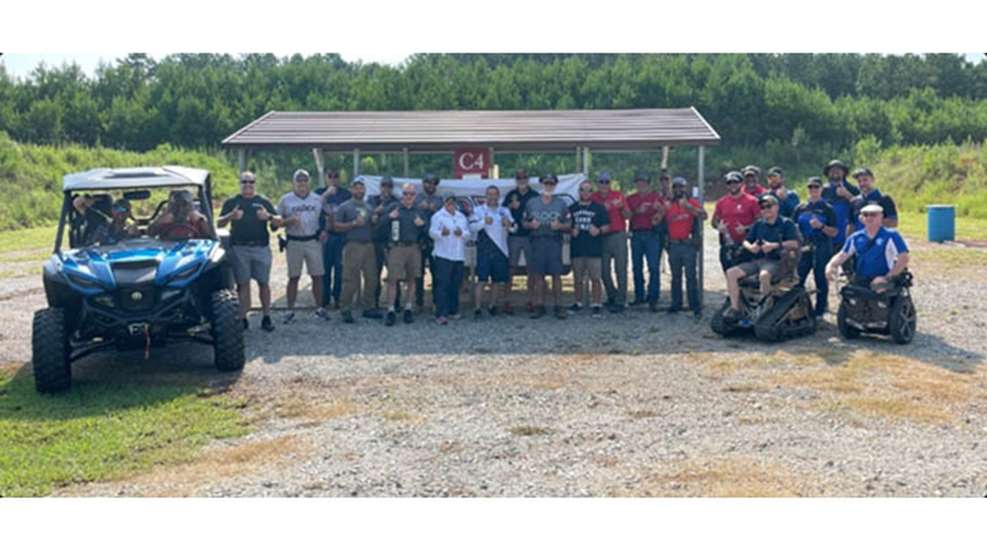 Honored American Veterans Afield (HAVA) and The Independence Fund (TIF) recently hosted nine Army and Marine Corps veterans for two days of pistol training, followed by a steel challenge match.  
"The HAVA and TIF team worked hard to put on a big-time match for these warriors," said Chris Fleming, HAVA events manager. "I find the shooting community a great place to find comradery and friendship that mimics my experience in the Marine Corps. We trained, played, ate well, and had an amazing prize table for our honored guests provided by many great sponsors, all of whom stepped up to offer a truly first-class event.  The smiles and friendships created will last a lifetime."
Companies in the shooting and outdoor industry formed HAVA in 2007 to raise awareness and further assist disabled veterans with their healing process through shooting events and other outdoor sports activities. TIF, also a 501(c)3 group formed the same year, is committed to empowering our nation's catastrophically wounded, injured, or ill Veterans overcome physical, mental and emotional wounds incurred in the line of duty.
"Words can't express the gratitude and appreciation I experienced this weekend," Army veteran Bedalina Rosario said after the recent event. "I simply want to say thank you!"
"HAVA and TIF are both charitable organizations focused on assisting veterans and their families," said Tom Taylor, HAVA, executive director and chairman of the board. "It's so easy for these two organizations to join forces for this event and others, as both share the same goal—to help veterans, period."
The event took place at the CMP (Civilian Marksmanship Program) Talladega Marksmanship Park in Talladega, AL. In addition to the match, the park provided participants a special opportunity to shoot a side match with a classic rifle that contributed significantly to increasing Army and Marine Corps combat capabilities in World War II—the M1 Garand. 
Additional support for the joint event was provided by: Pro Shooters KC Eusebio, Travis Gibson, Chris Barrett, CMP Talladega Marksmanship Park, Glock, Taurus, Yamaha Outdoors, MGM Targets, SIG Sauer, A Girl and a Gun and Pizza and Pew.