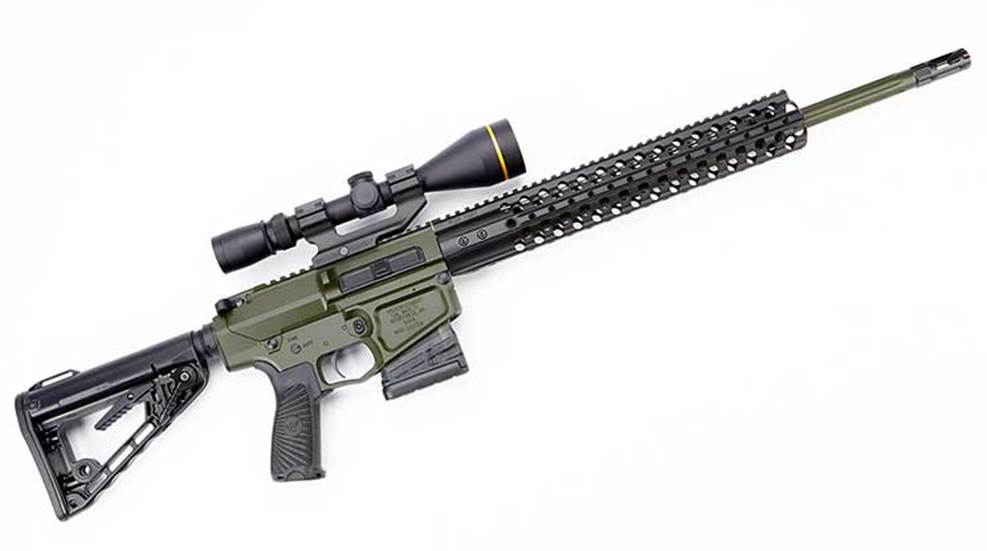 Hoping to capitalize on the growing popularity of the 6.5 Creedmoor round,
Wilson Combat
announced the expansion of its AR rifle line with two new models chambered in 6.5 Creedmoor: the Recon Tactical and the Super Sniper. The two models join existing AR rifles in .308 Win. and .338 Federal.
The new
Recon Tactical AR
is built around a match-grade stainless-steel barrel that is designed for precision accuracy and high rates of fire. The company contends that its Recon Tactical rifle is its vision of the ideal, practical, all-around 6.5 Creedmoor AR rifle, ready for tactical use, hunting or all-purpose field applications.
The Recon Tactical is available in barrel lengths of 16, 18 and 20 inches. The rifle comes with a rifle-length gas system and a Q-Comp flash hider, along with the company's TTU single-stage trigger. The upper and lower receivers feature Wilson Combat's Armor-Tuff finish, and the bolt carrier features an NP3 coating.
The
Wilson Combat Super Sniper
is designed to provide shooters with absolute pinpoint accuracy in what the company is calling its "ultimate semi-automatic sharpshooting platform." The rifle features a button-rifled barrel made from 416-R stainless steel, which is then chambered and reverse crowned for accuracy. The barrel also features a 1:8 twist rate, engineered to provide consistent results up to 1,000 yards with a range of bullet weights.
The Super Sniper also features machined upper and lower receivers that are engineered to close tolerances in order to provide a precisely bored bolt raceway for reliable and consistent operation. The gun also features the company's free-floated TRIM rail for accessory mounting.
The Wilson Combat Recon Tactical starts at a suggested price of $2,995, while the Super Sniper features a base price of $3,145.